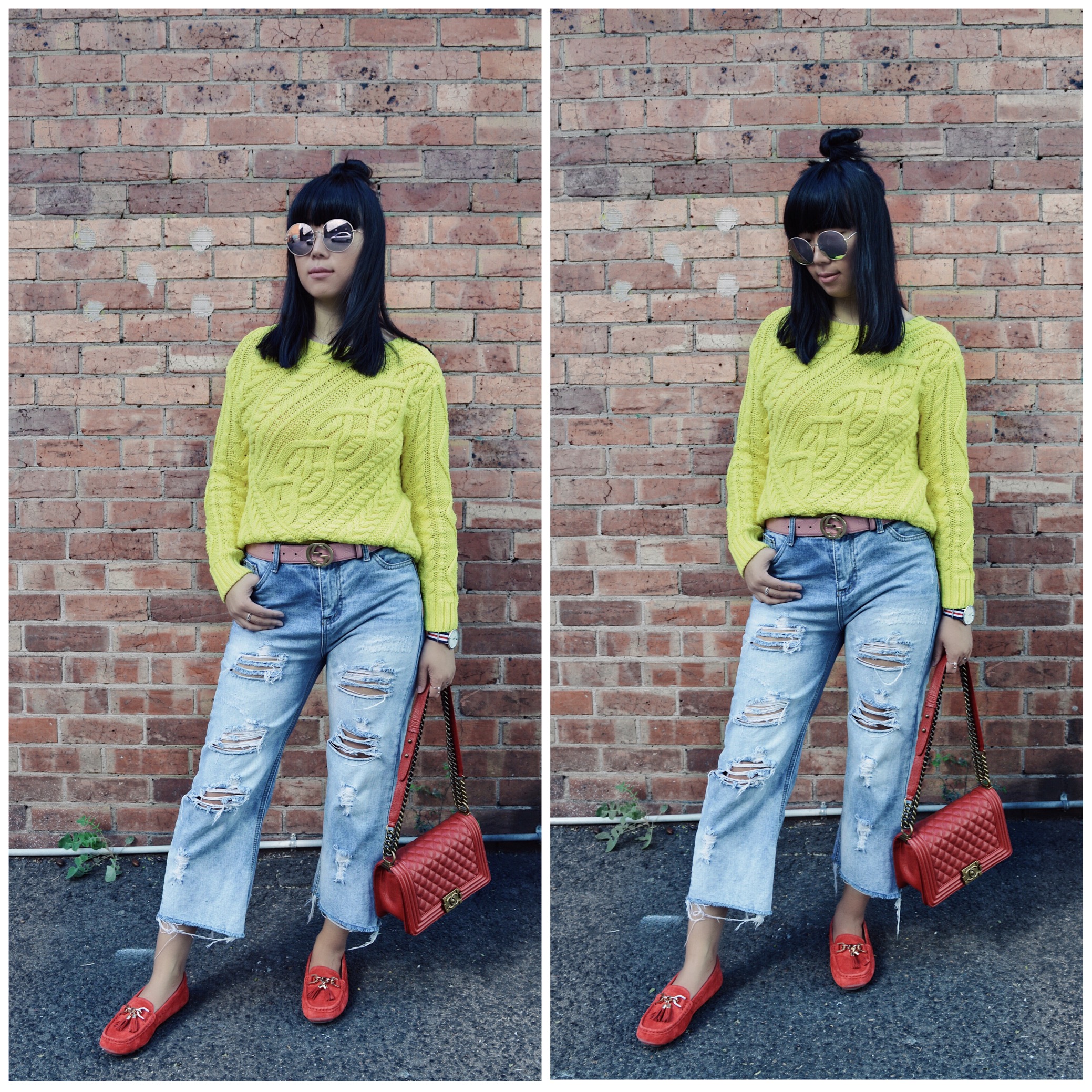 It is really hard to tell what is my favourite colour from my blogs and photos, I am crazy about monochrome, but I can't stop trying as many colour as I can, such as this winter look I styled today, with a very brave combination of colours, to make this winter warm, yes, it's Brisbane, Australia.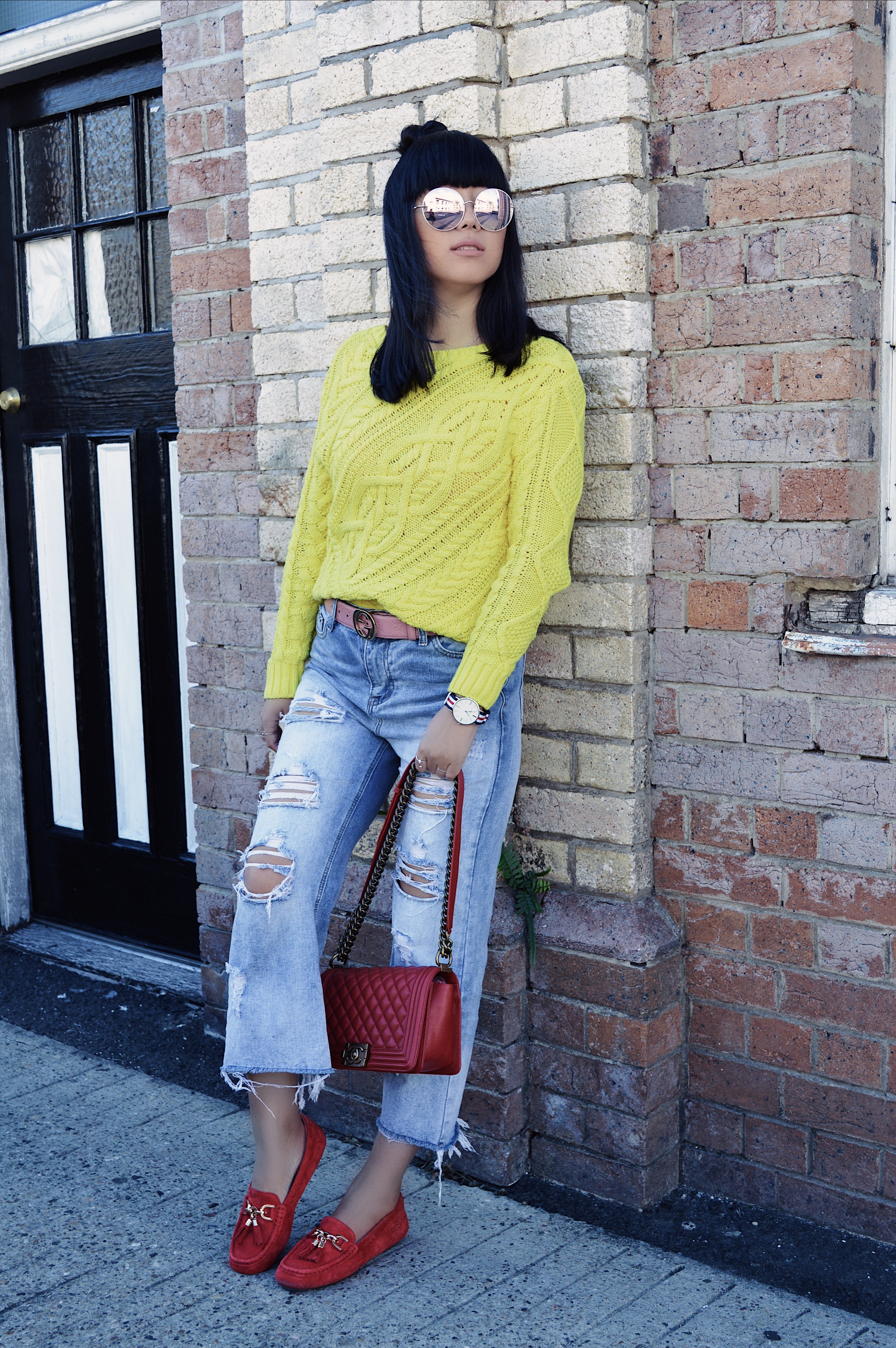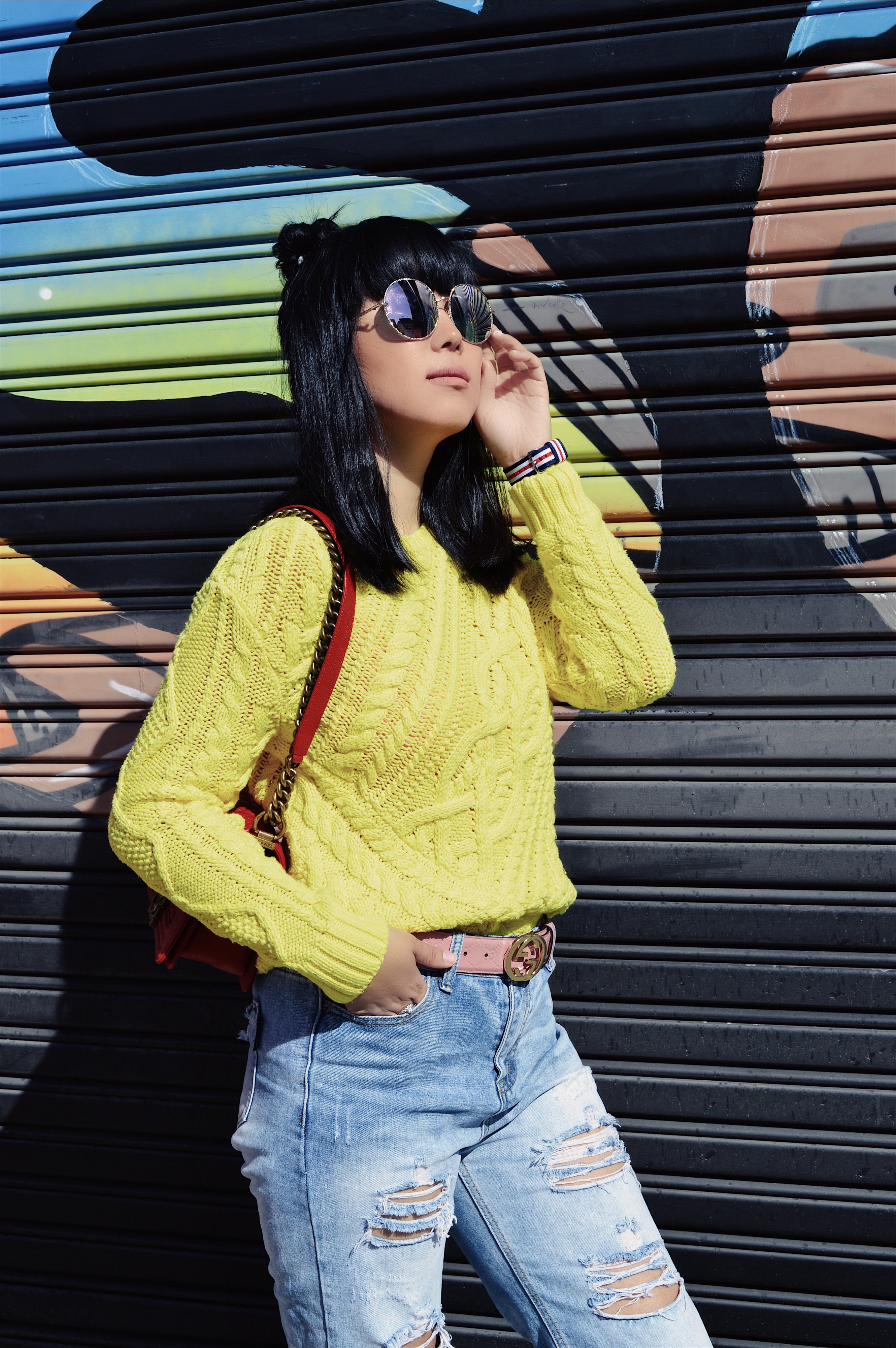 Knitwear sometime makes me look chubby and clumsy, its better if it comes with nice details and colour,  my current favourite is this knitwear by POLO, it makes look young and full of energy. This wide leg distressed jeans is my new favourite piece that goes well with any top in any look, I just can't get enough of it. Those flats are so comfortable, I can wear them and walk all day. Then I pulled out my Chanel bag to match with my shoes' colour and upgrade my entire look.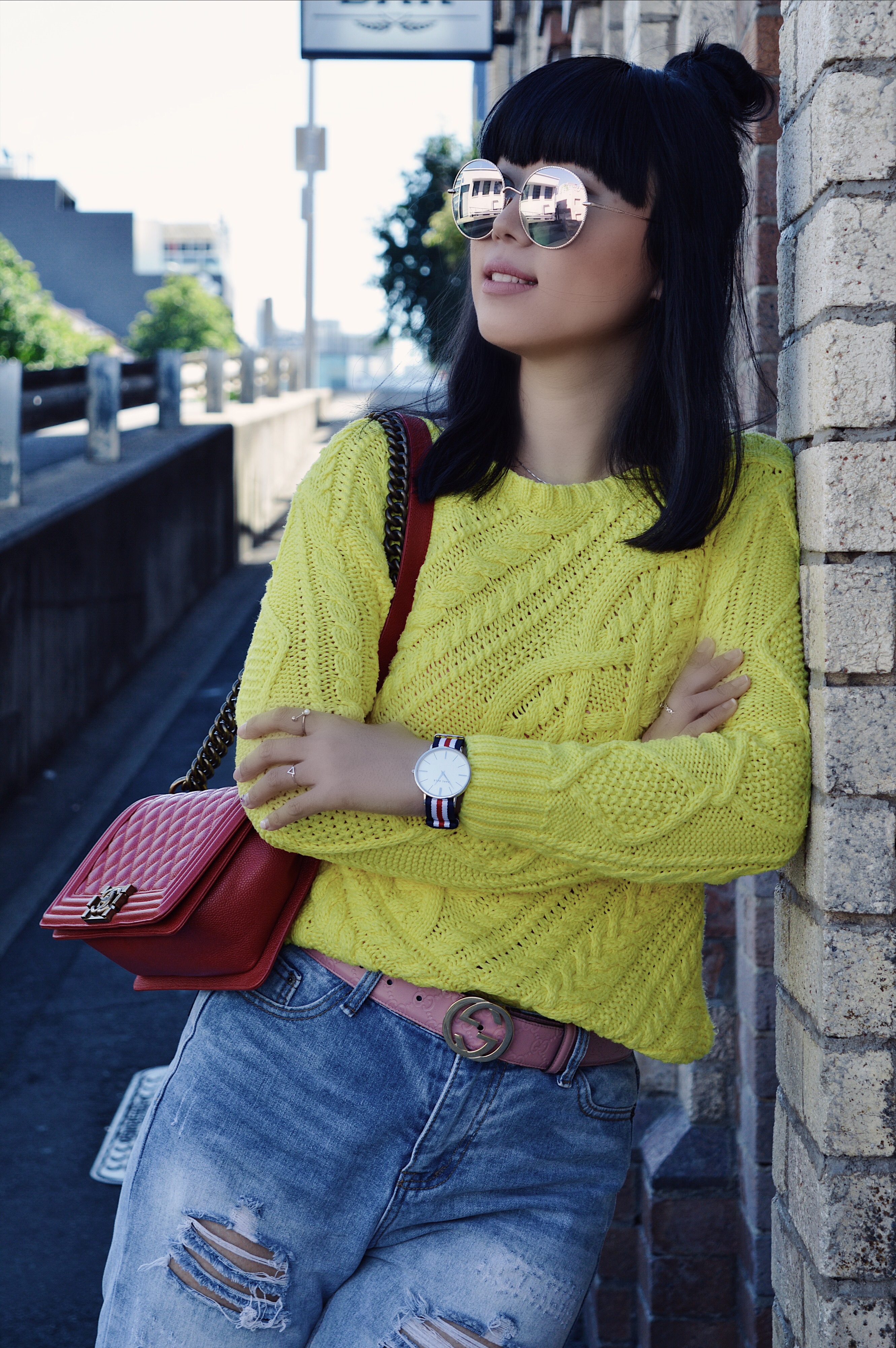 Nothing better than going downstairs and able to find a nice place for a good cup of coffee in a winter morning, and then go for shopping and movies, try a light colour combination look, forget about any formulation of colour match, any rules were set by someone else, only you can set your own rules, be more creative and brave, because good designers are brave enough to speak their mind by creating unique styles, nothing is impossible, and in fashion, nothing is completely wrong.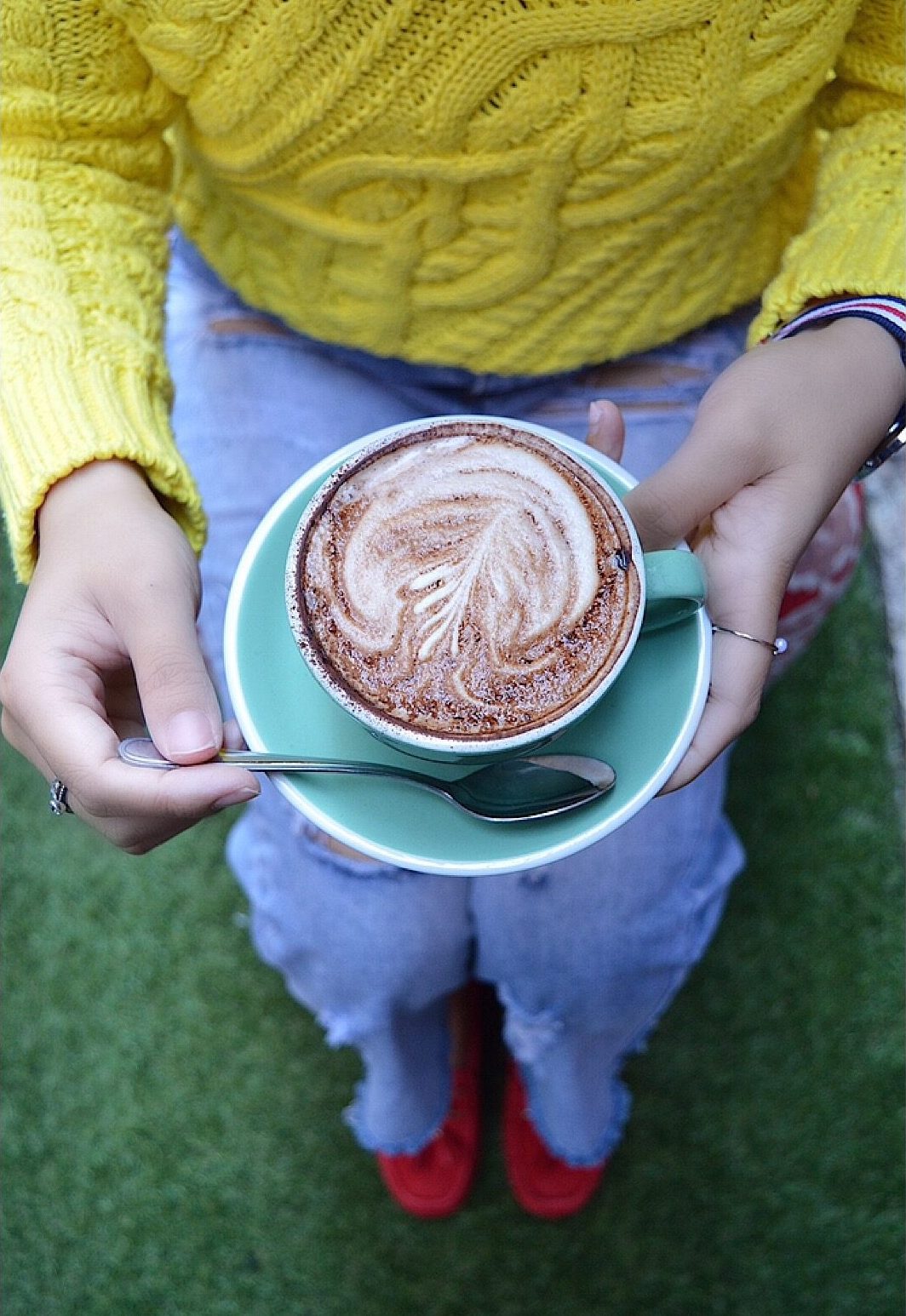 Knit top by POLO Ralph Lauren similar here /Belt by GUCCI / Jeans-  similar here / Shoes by UGG  similar here/ Bag by Chanel similar here / Lipstick by Anastasia Beverly Hills / Watch by Marc Bale
0