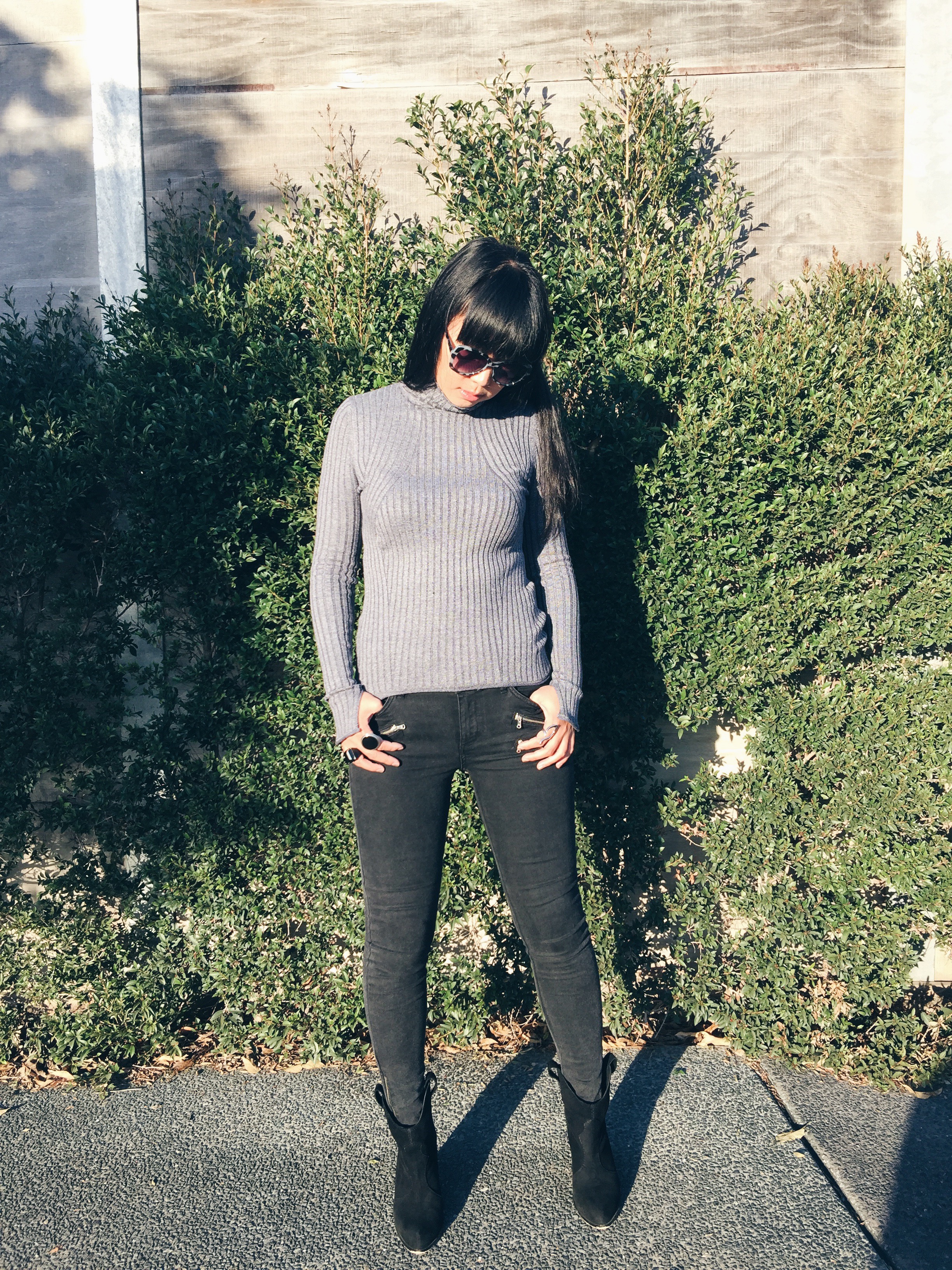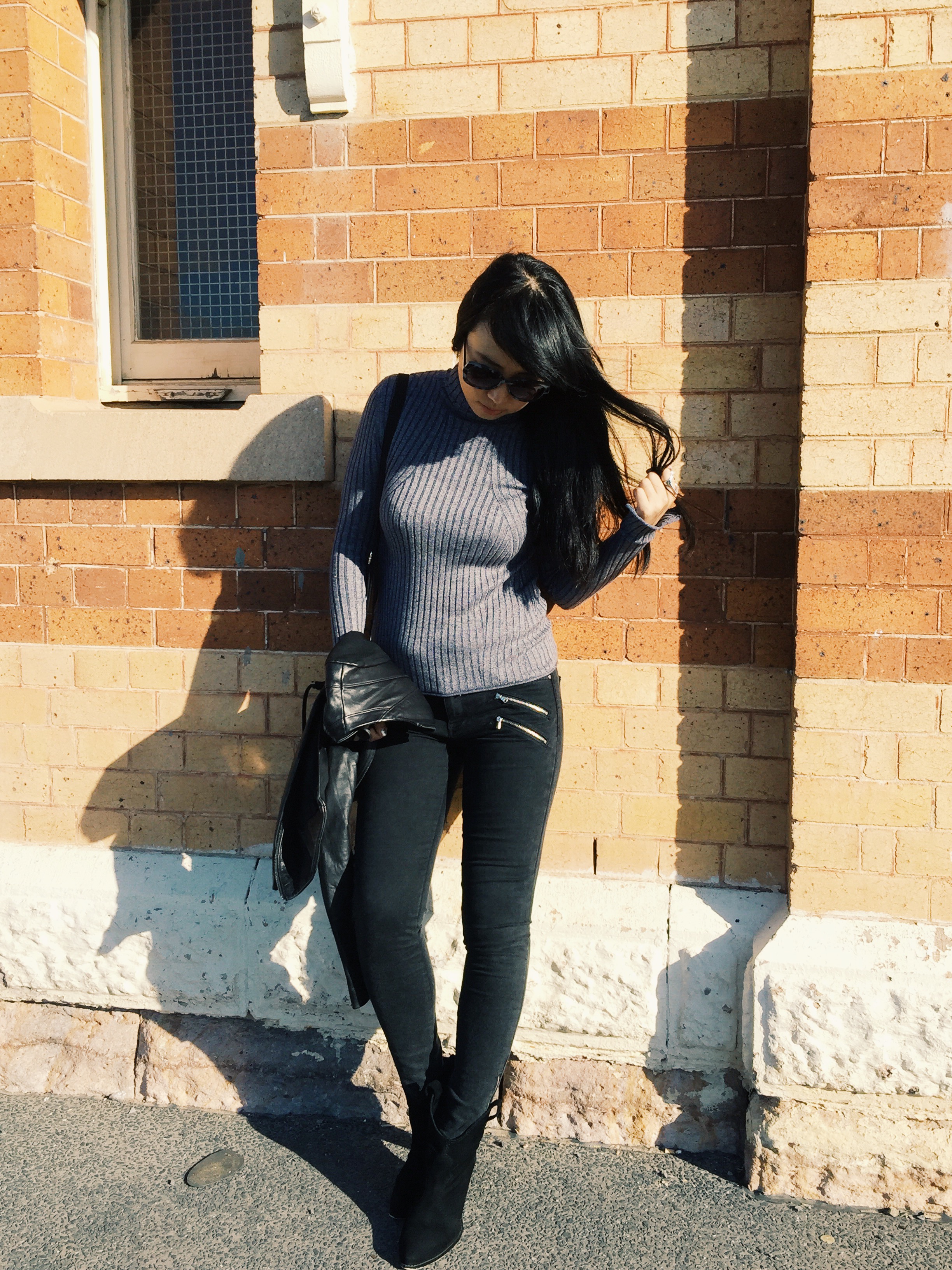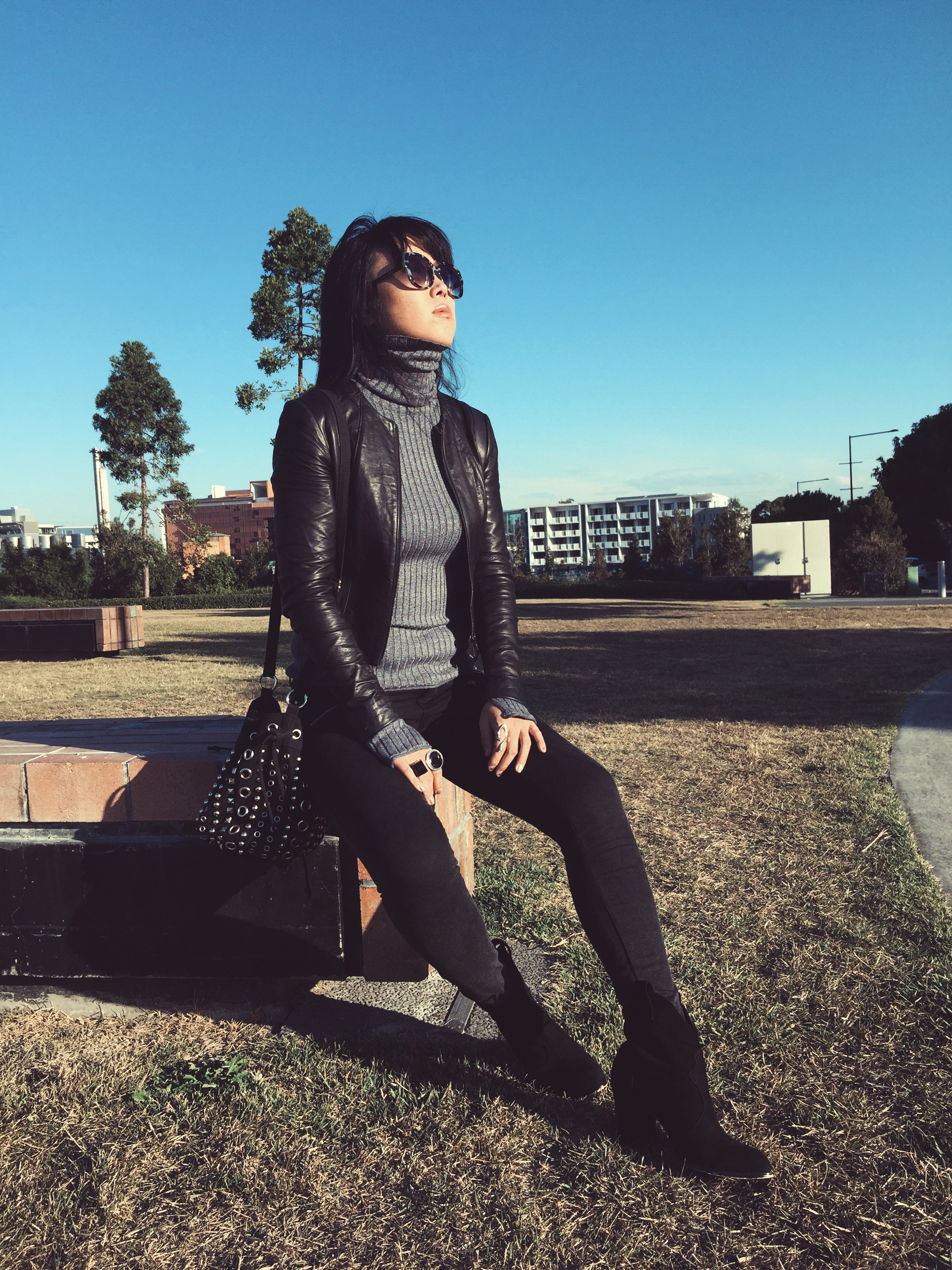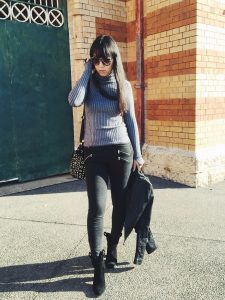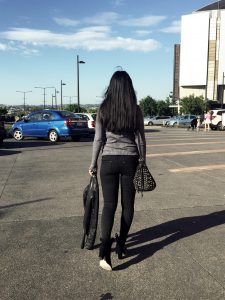 I do always feel a little bit grumpy when Monday comes, especially it comes after the most relaxing day Sunday, this huge contrast can cause me headache. However, I have to start working, and say goodbye to my husband in the morning. Usually I like to wear dark color on Monday, a bit serious, a bit sophisticated, a bit indifferent, and it pretty much fits every role I'm playing in my careers.
I am happy that I found this blue roll-necked sweater, it is incredibly soft and flexible, the little open detail at the end of the sleeves is my favorite part of the design, it is super comfy to wear for work and casual during winter time. Black leather jacket is the forever star in my wardrobe, the one I picked today is a short and tight design, and it gives a nice curve of the upper body shape. Black leather boots might be too early to wear in Brisbane, but you will thank them after sunset, besides, they make the skinny jeans look even skinnier. To complete this look, I match with a black canvas bucket bag with silver circle details, plus some black and silver rings, I love big rings 😛
What's your Monday look?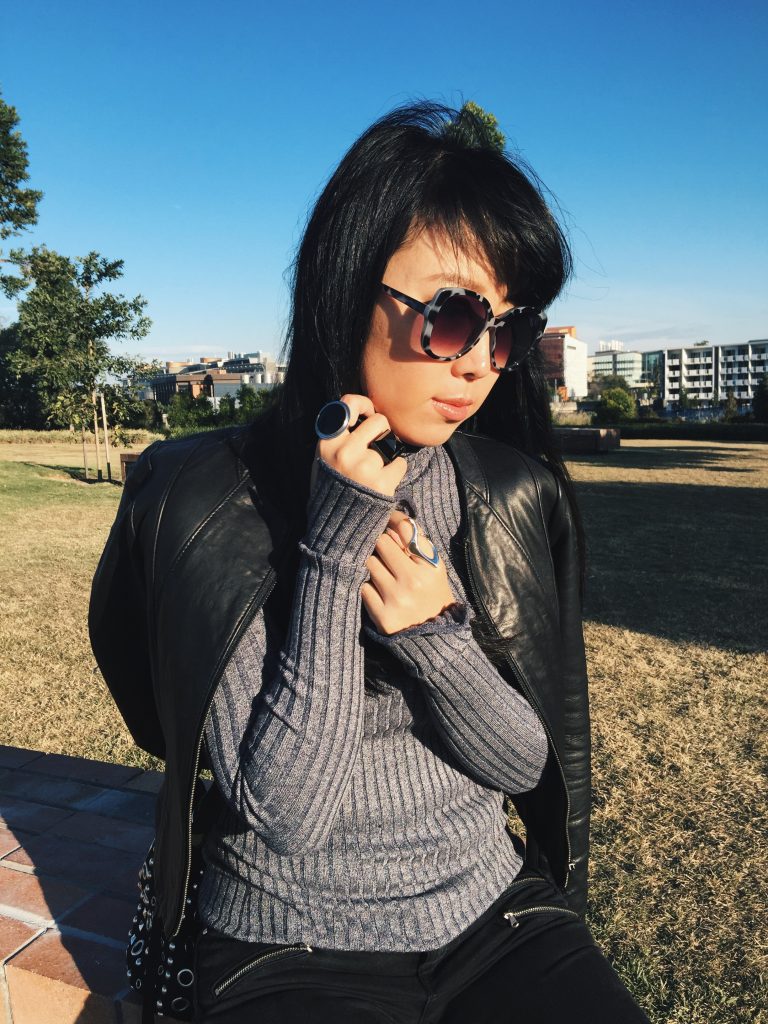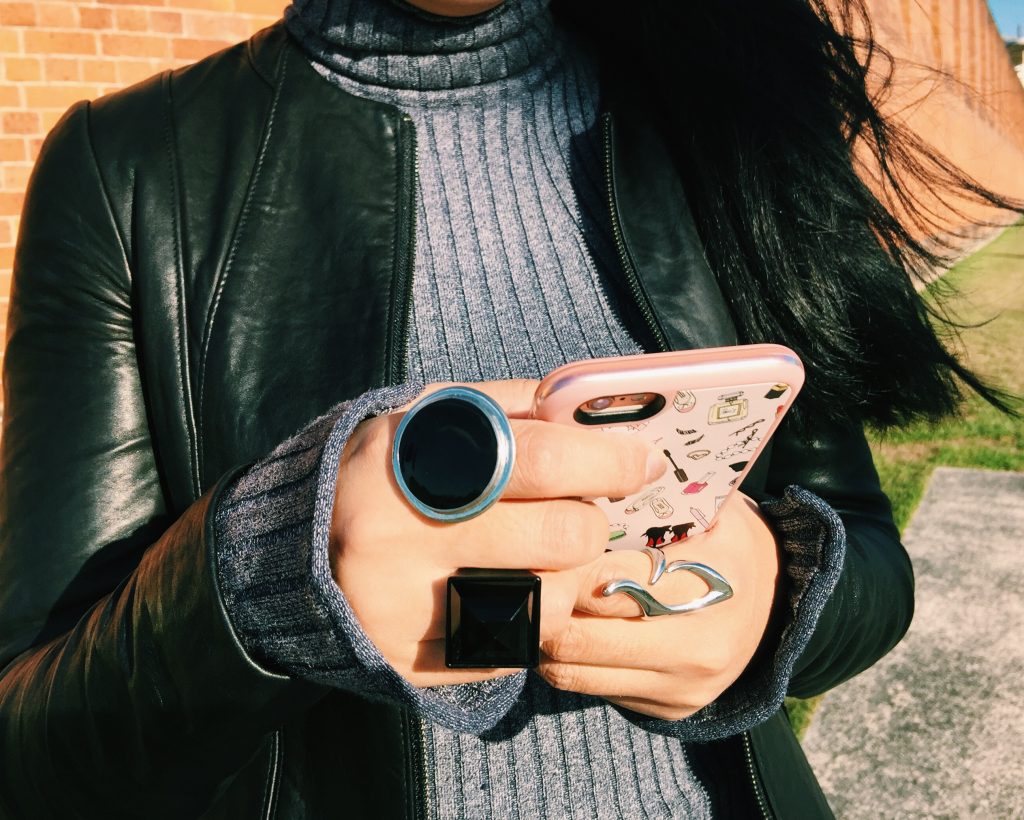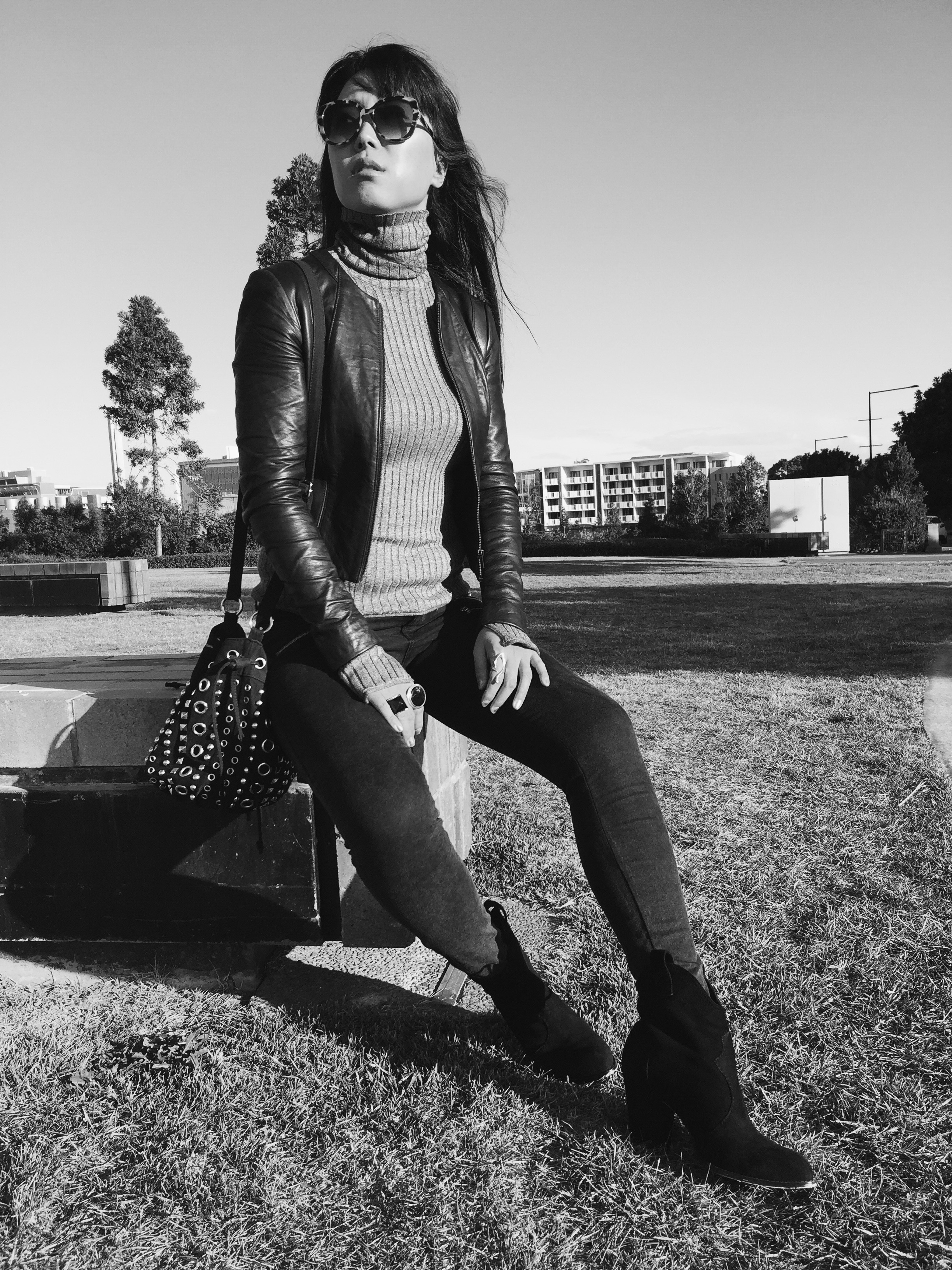 GET THIS STYLE
Sweater with a roll neck from ZARA
Black skinny jeans from ZARA
Black leather jacket from KOOKAI
Black leather boots from Wittner
Black bucket bag from Sportsgirl
4