Maré Island is the 2nd largest island of the Loyalty Islands Province of New Caledonia, which is a French territory in the Pacific Ocean. I think if it wasn't a surprise cruise tour organised by my husband, Maré Island would never be on my vacation plan, and I would never had a chance to discover this spotless place. This is truely a pearl in the South Pacific region, I couldn't even find its name on Google map, and now I'm in love with Maré. I was so happy that I could catch the tail of summer in the Southern Hemisphere and have some fun time cruising and beaching.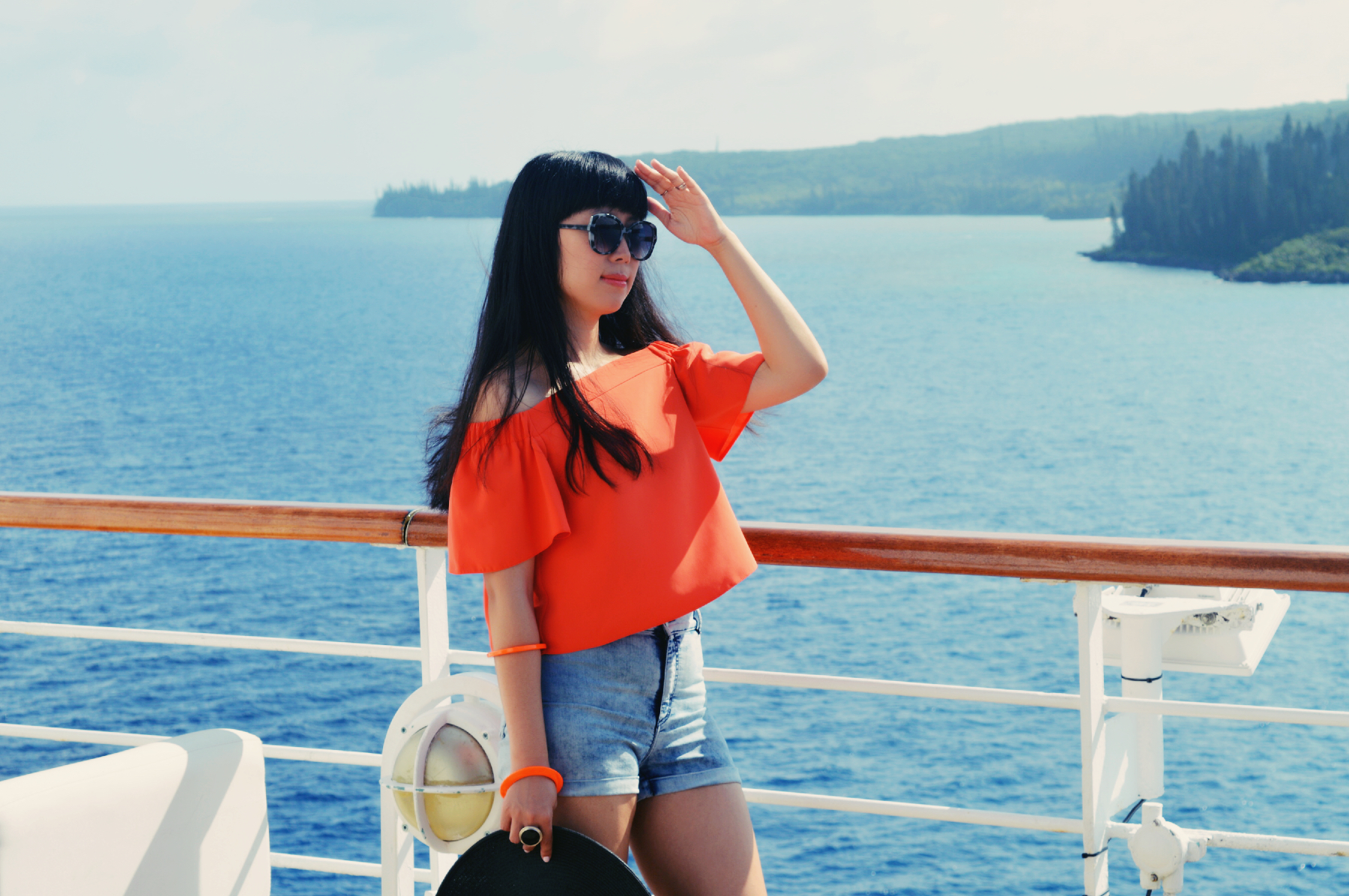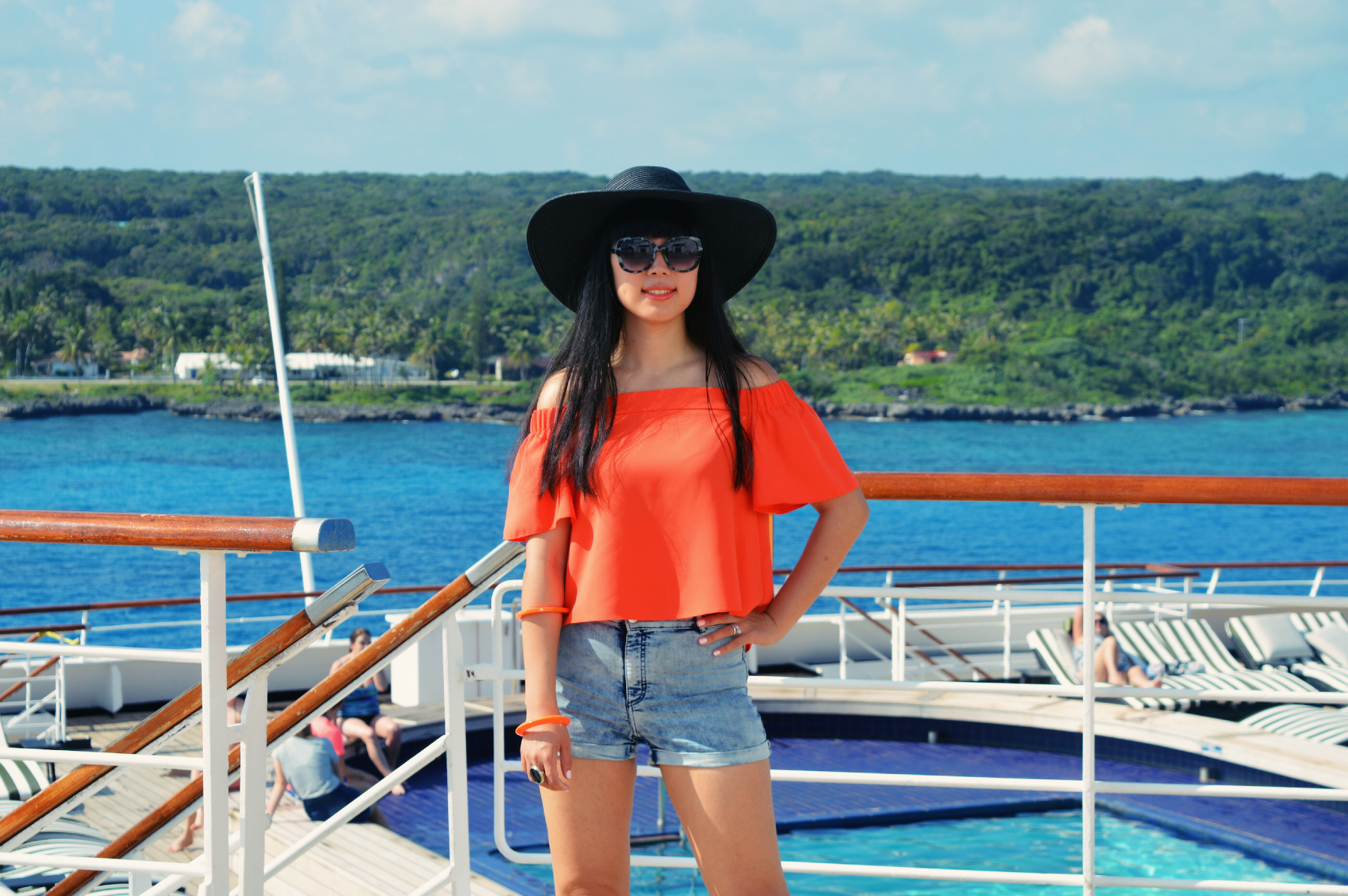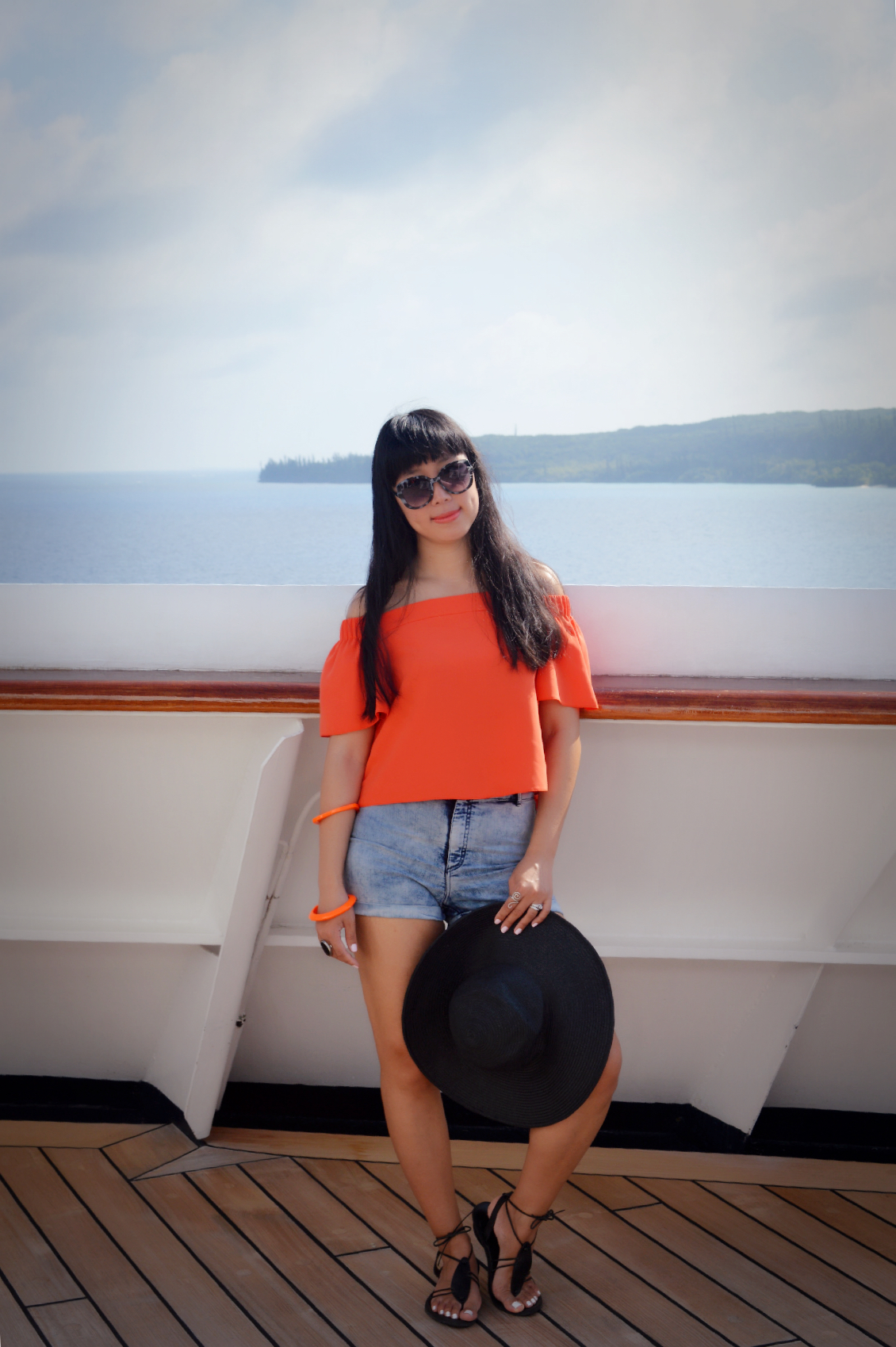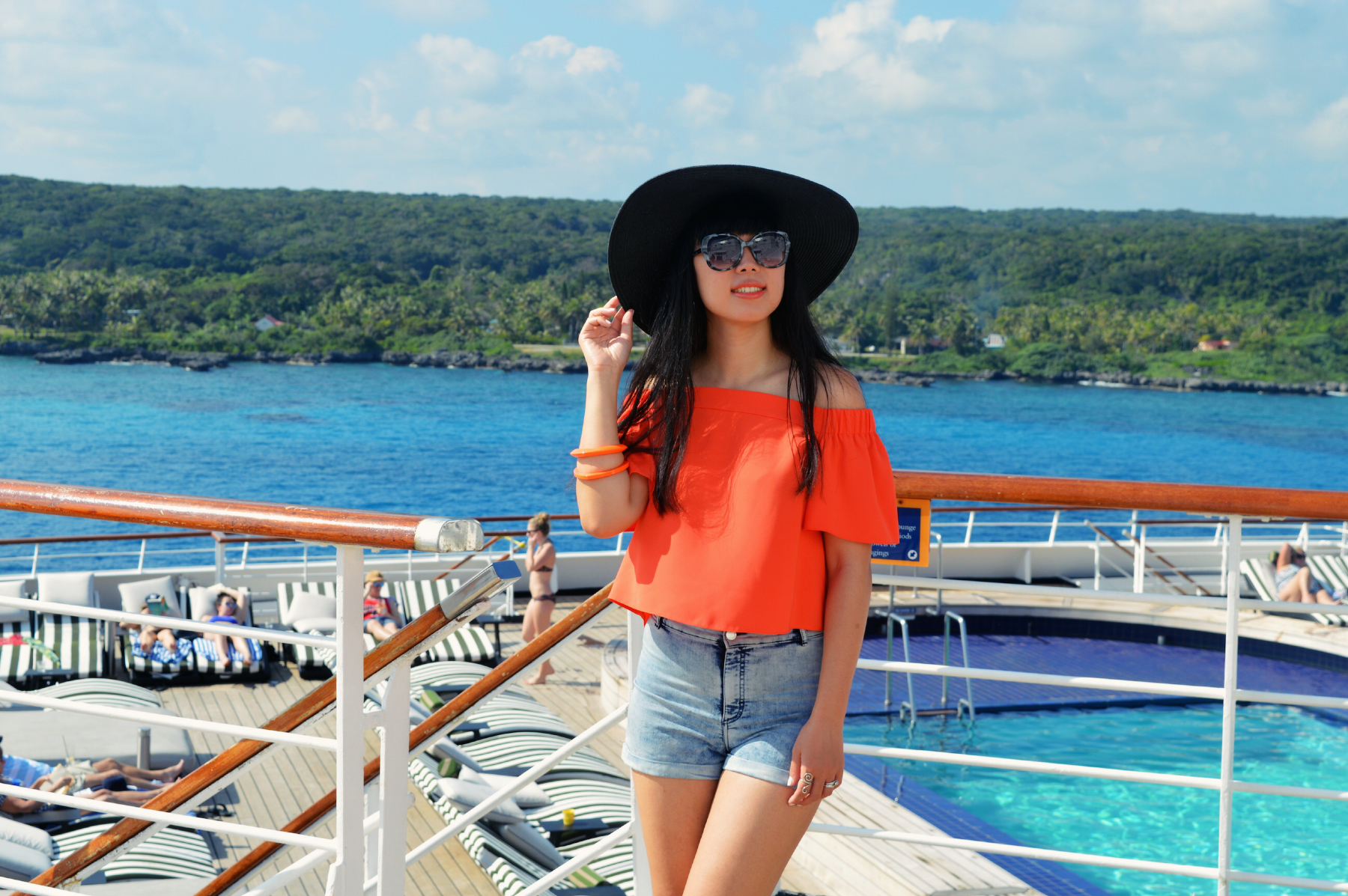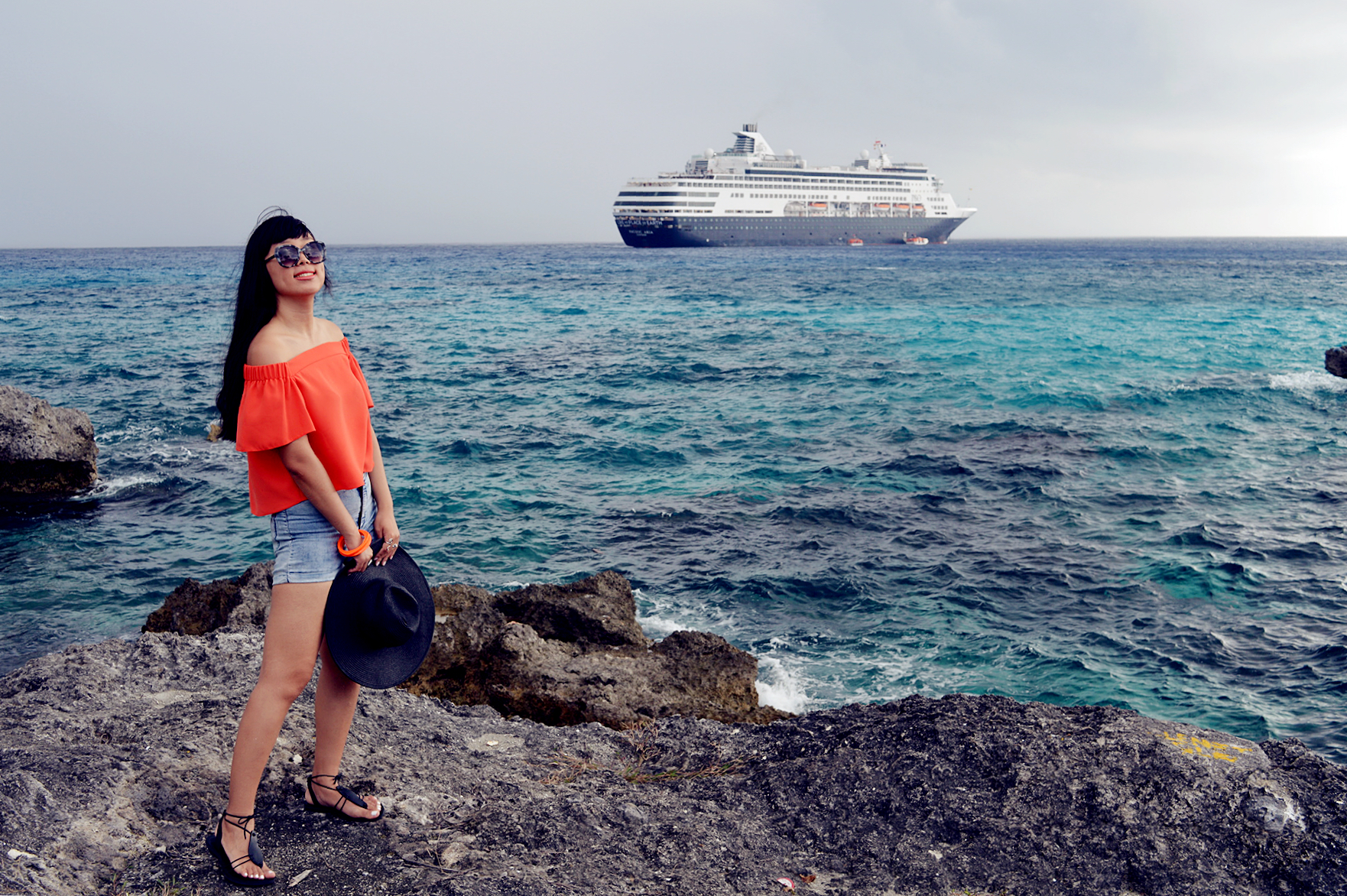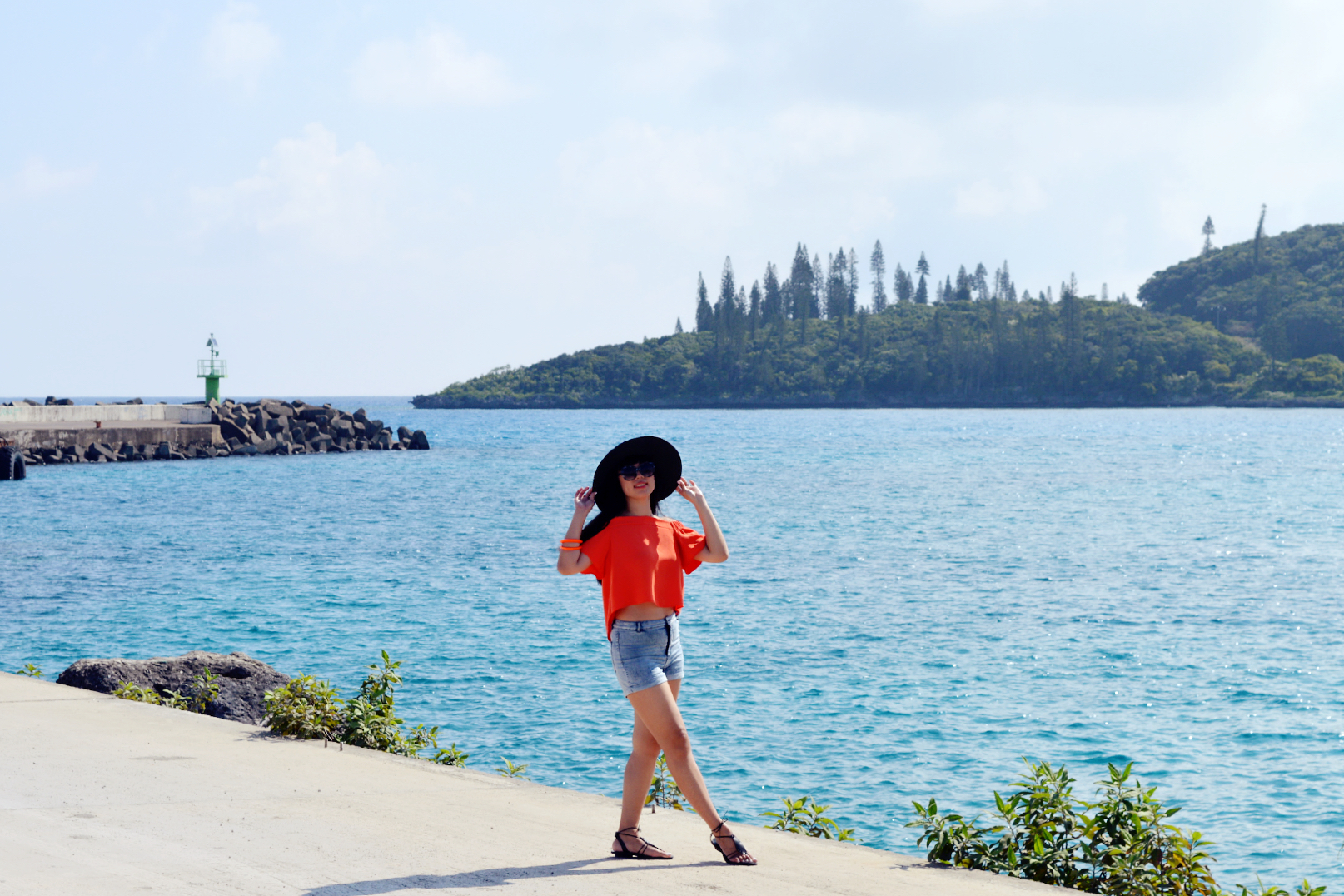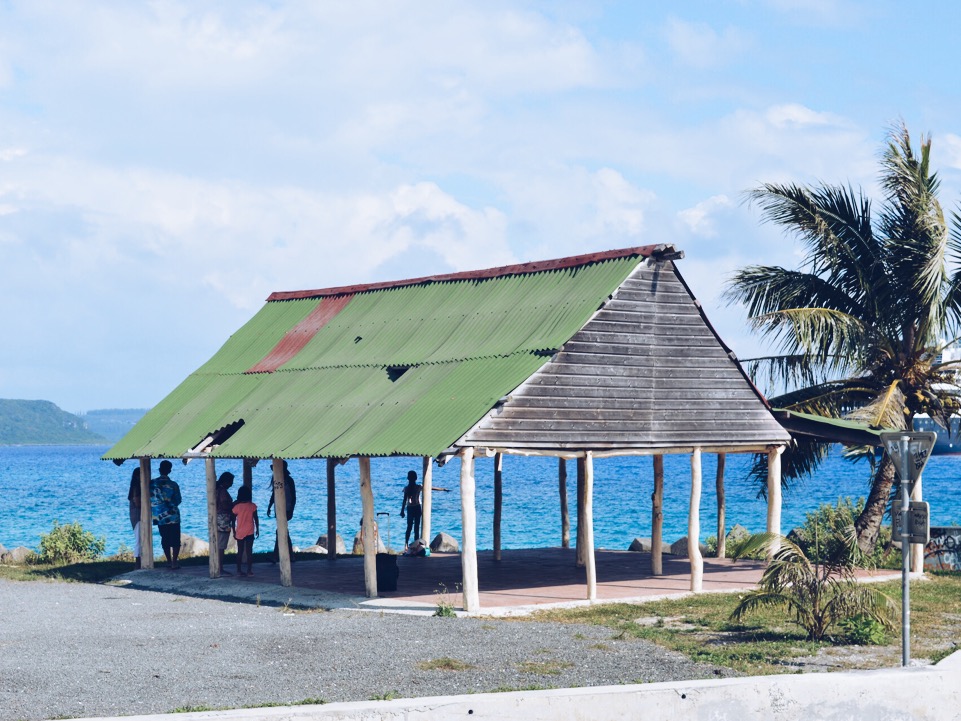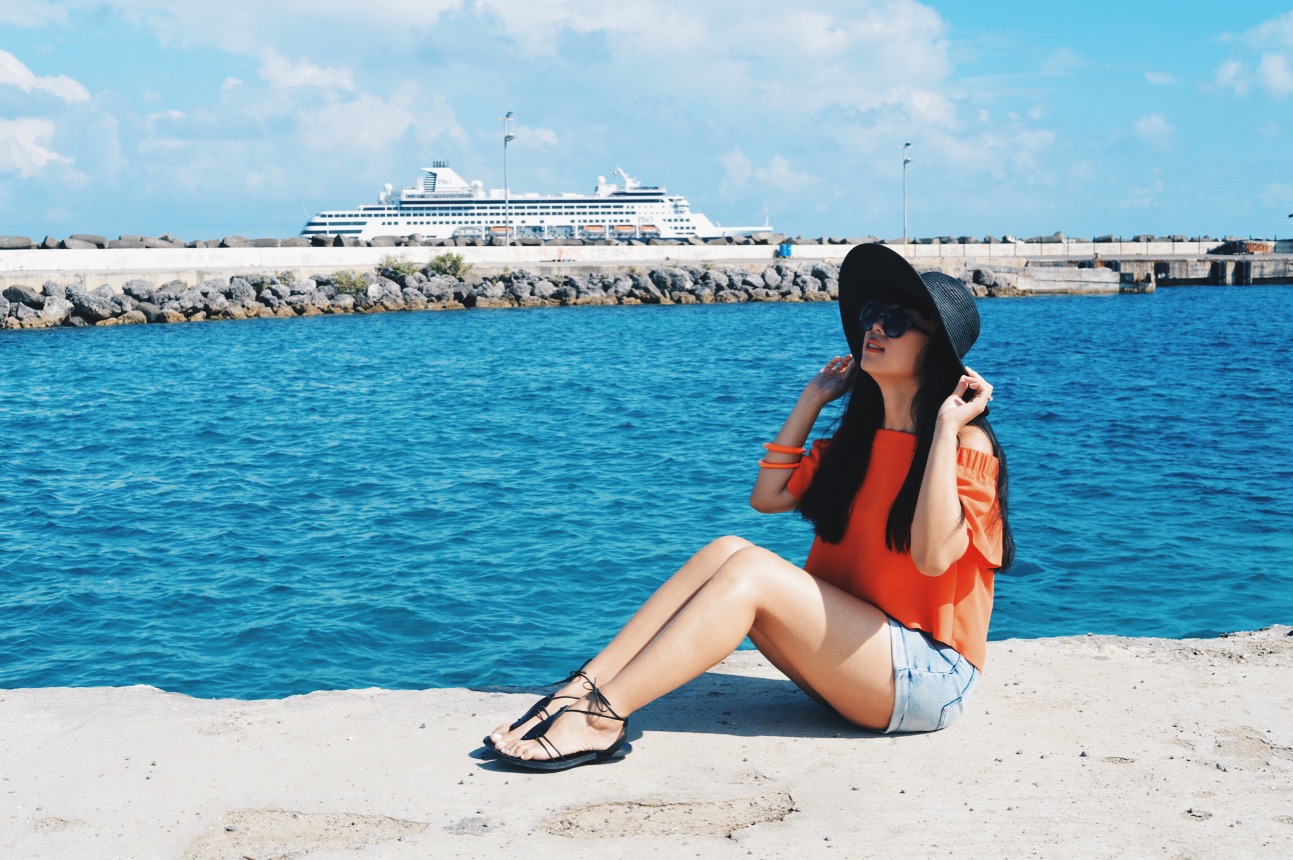 Our cruise anchored in the middle of the ocean where was about 10 minutes away from the shore by boat, water around the shore was so blue and clear like jelly that I couldn't believe it was real, however, the most amazing place is the heaven-like Yejele Beach on the other side of the island, 15 minutes from the shore by bus. Here you can find crystal clear water and pure white sand, as well as tall fruitful coconut trees. The local people were so friendly, they made us feel like we were home, not just a group of tourists.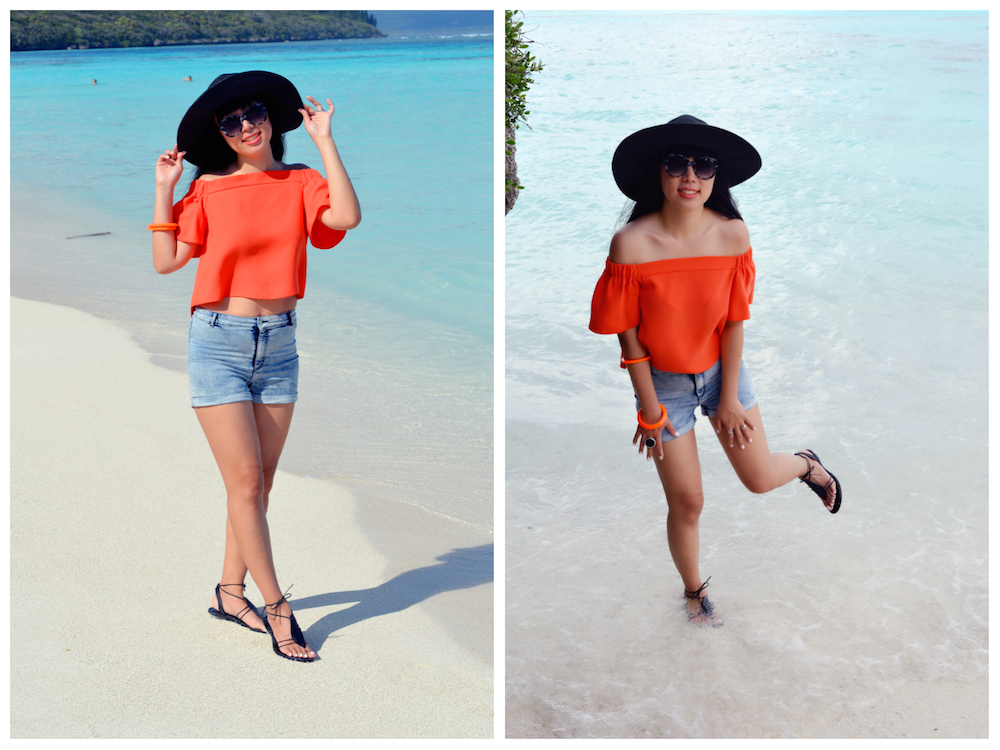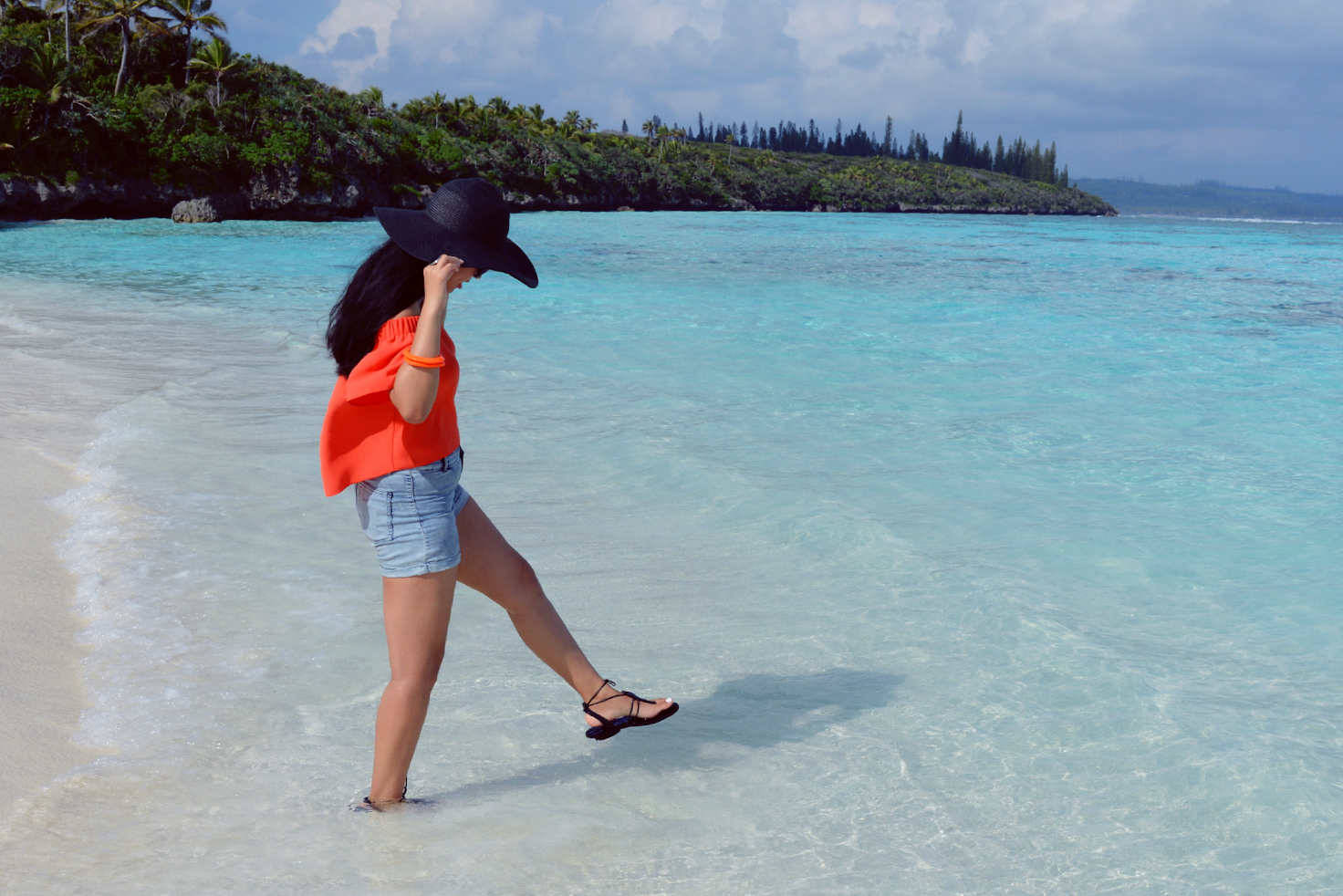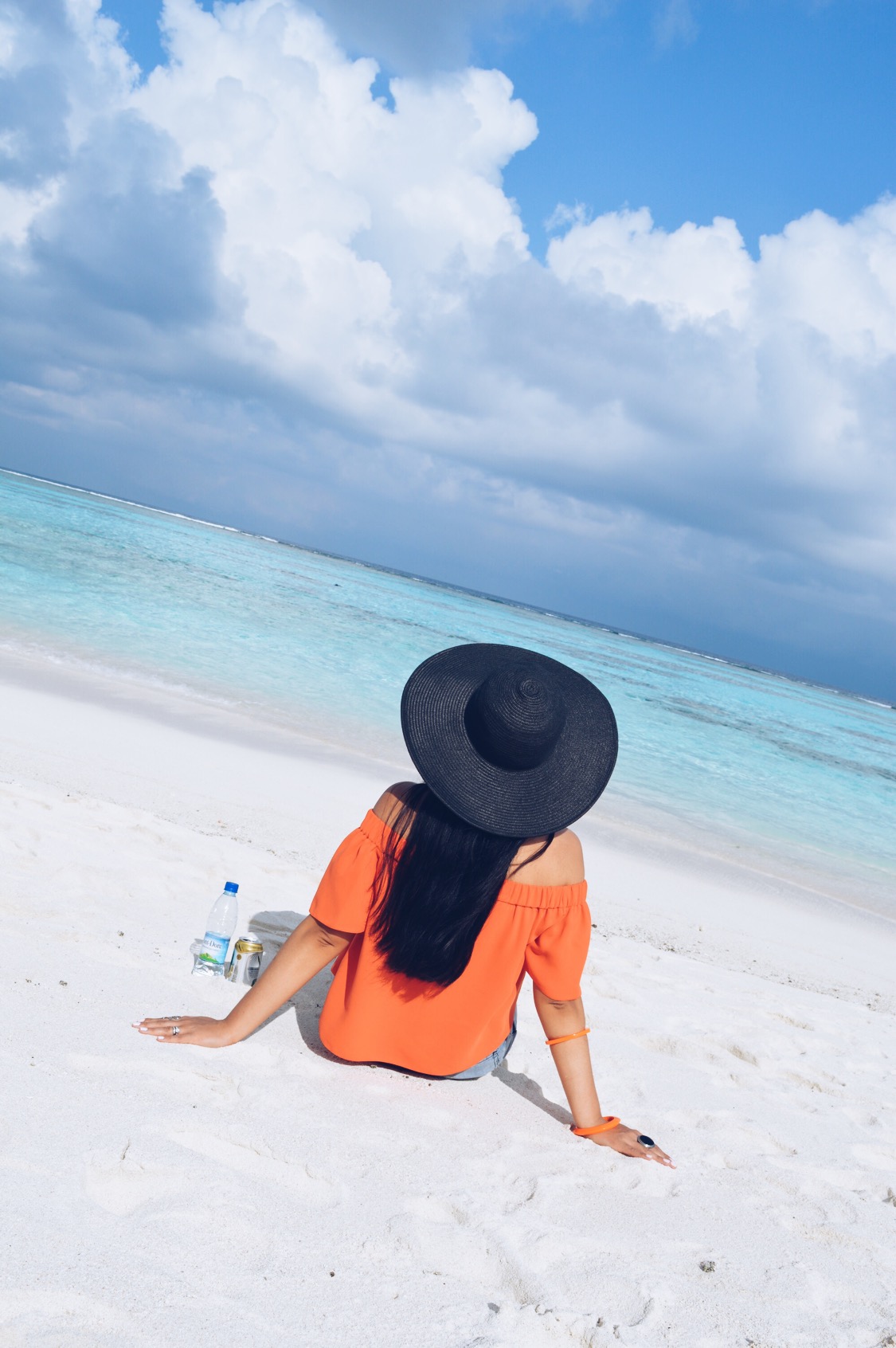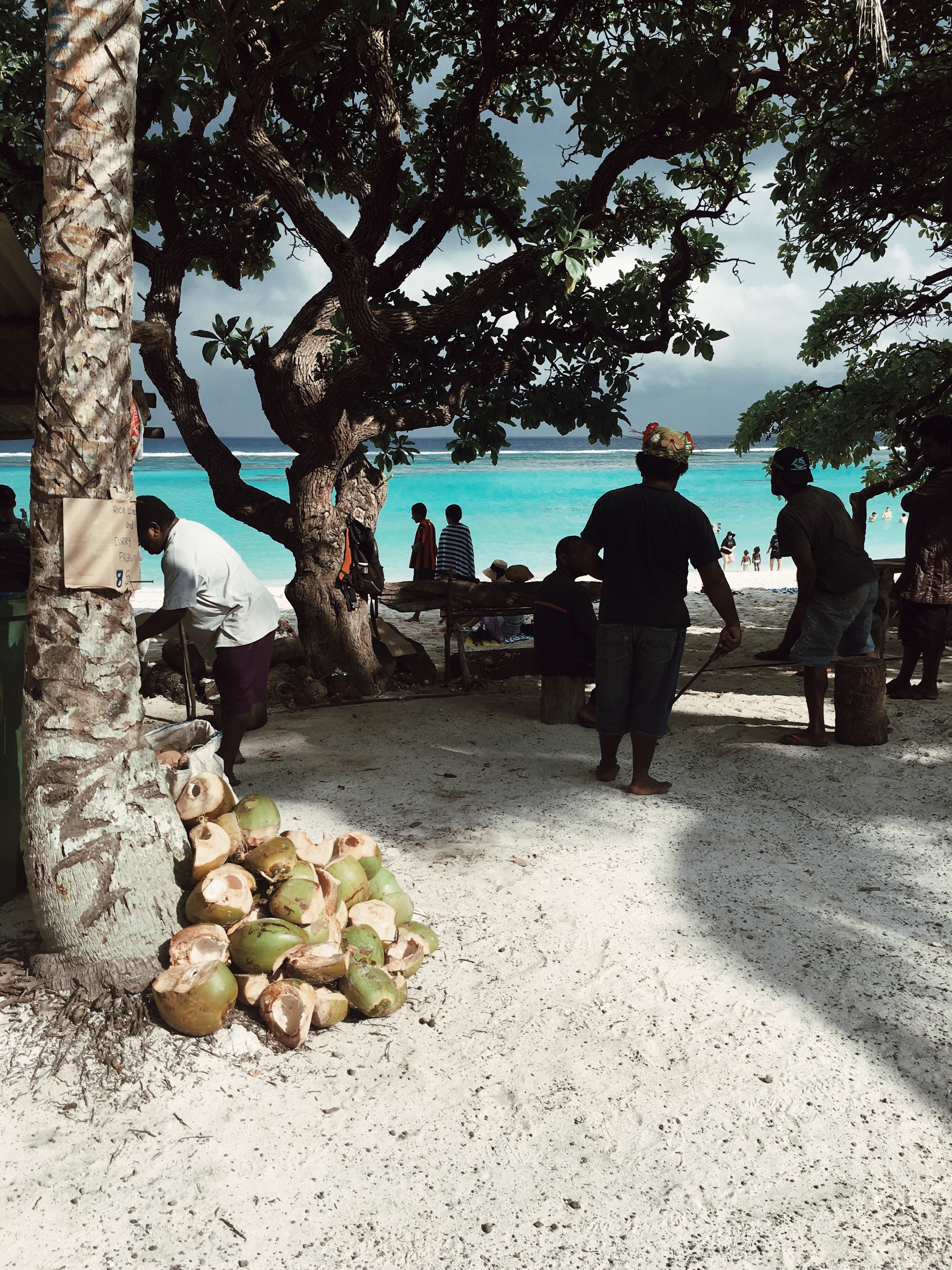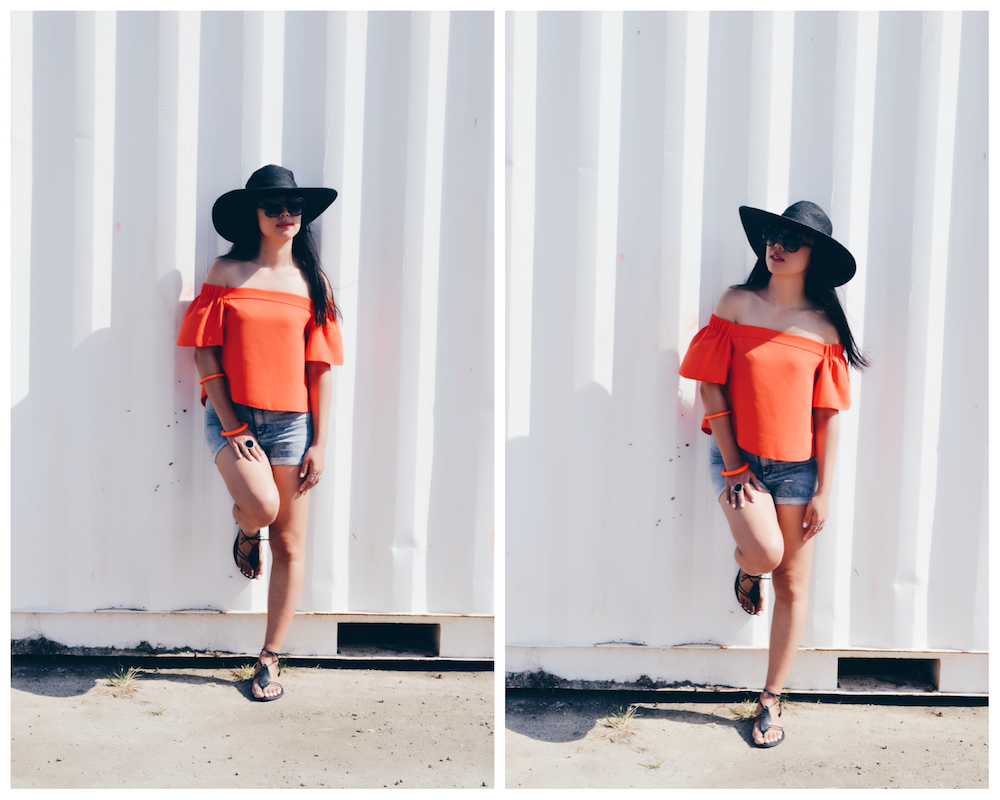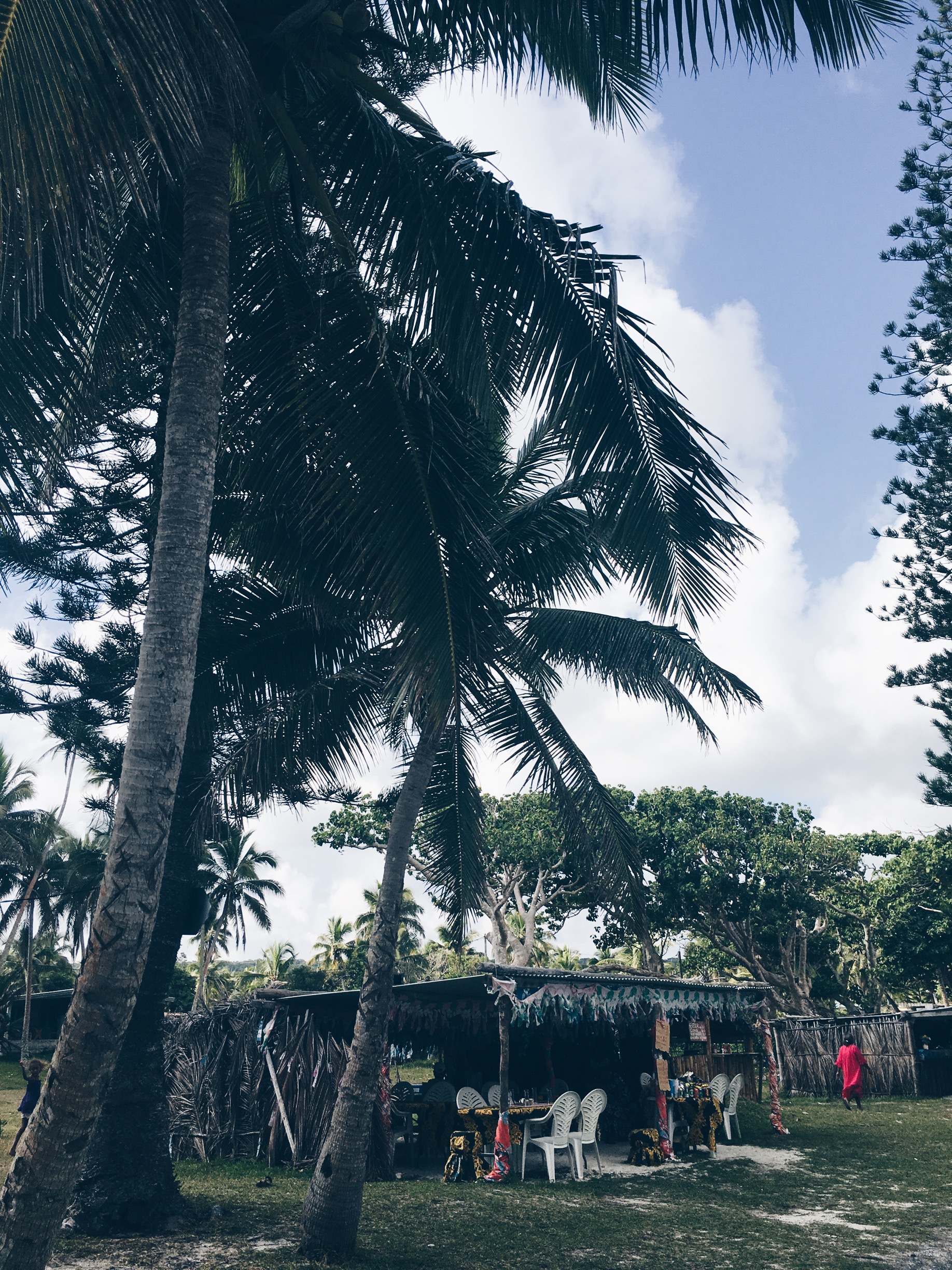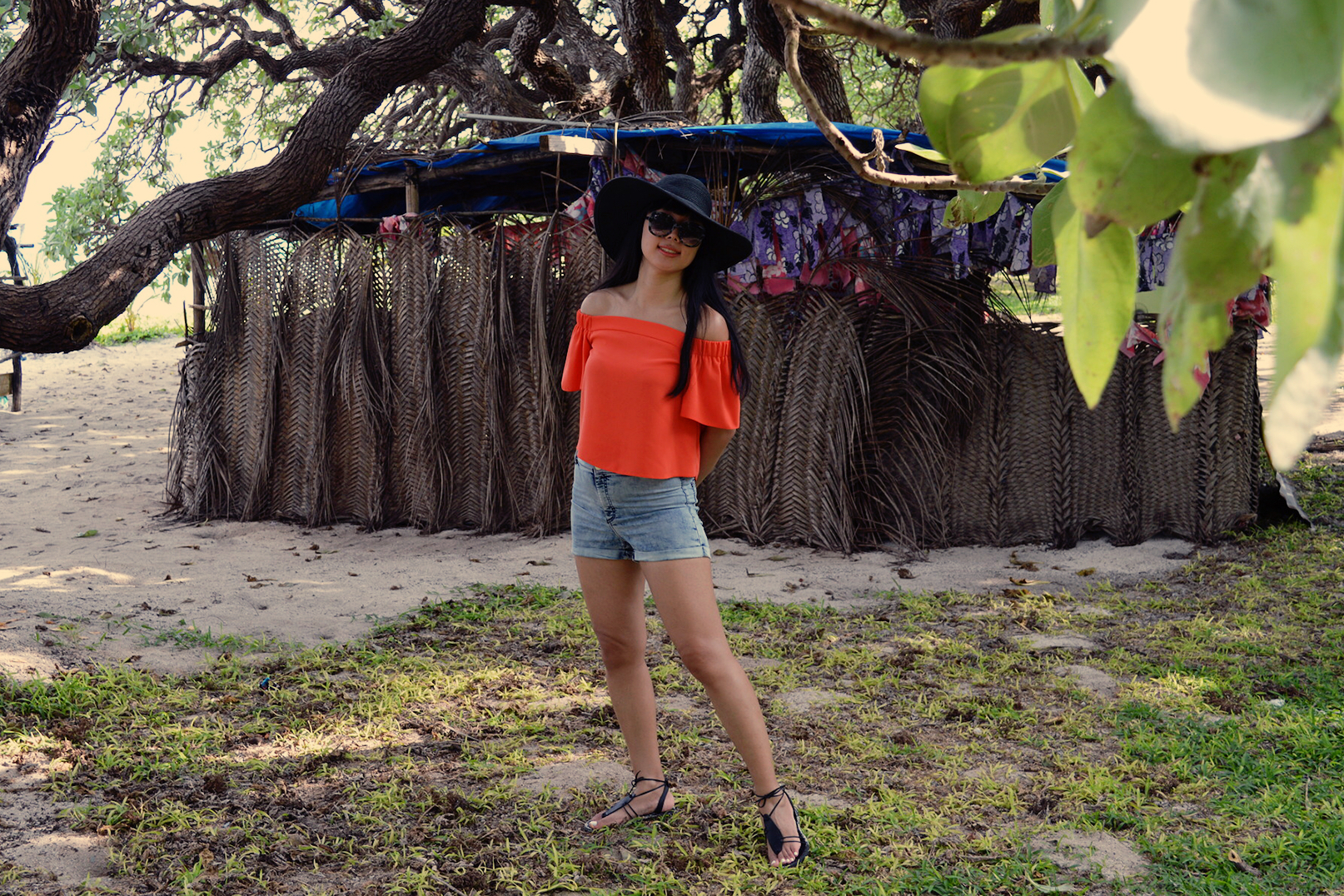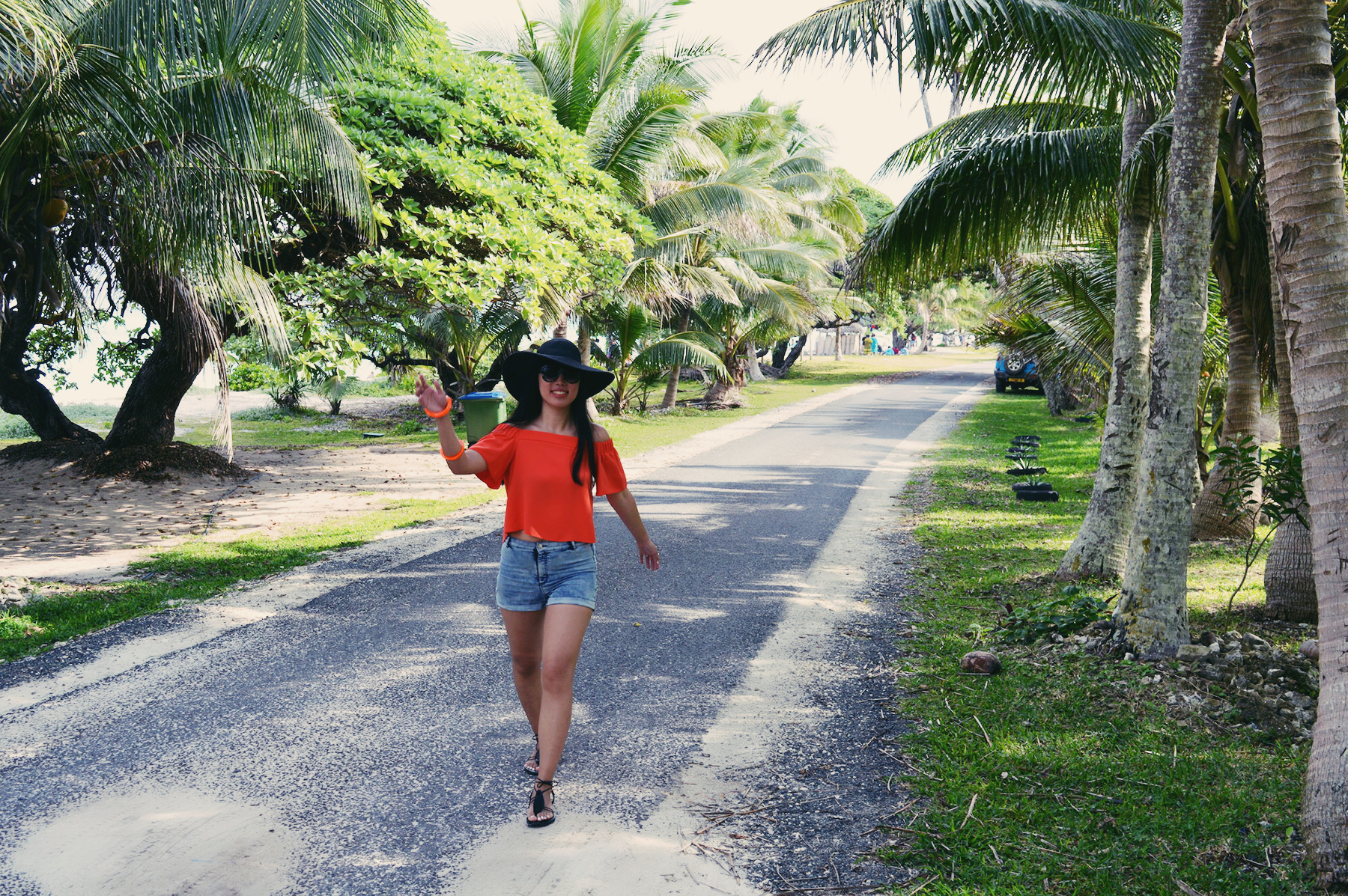 Orange is one of my favourite colors, I fell in love with this off-shoulder top at the first sight, during my photoshoot at the beach, people came to me and said that my orange outfit and the blue sea water are the perfect match 😊. I strongly suggest that everyone should have an orange outfit for the summer, it will make you look fruity and cute. Also, orange gives me a lot of positive energy.
Do you have any item that is old and still your favourite in the closet? I do. Those black sandals, following me for more than 7 years, however, I have no reason to get rid of them. They are hand-made, premium quality leather, comfortable, and never out. A lot of times I realised that after I threw away some clothes that I have been wearing for years, a little while later they came back to the latest trend, then I was like  "Hey, I wore them 5 years ago" 😂.
Have a wonderful day folks
Joy
GET THIS LOOK
PETITE Structured Bardot Top from TOPSHOP
Denim shorts from H&M
Hat from City Beach
5