It might be a little big late to review my entire look book in 2017. After posting all my styles on Instagram, I realised this look is the most favourite one. This makes me really happy because it is not a easy task to wear this outfit doing photo shoot in a super hot summer day in Brisbane, I think it was like 30 + degrees that day, and my hard work is definitely worth it.
One of the hottest fashion item this year is wide-leg pants, you can't say no to having longer and straighter legs, so you have to start putting wide-leg pants in your closets. A big bold necklace is not something we wear everyday, but when you wear plain white top, it's time to wear those massive necklace.
Last but not least, I have selected some similar items to get your spring look fixed, click the links below to have a scout.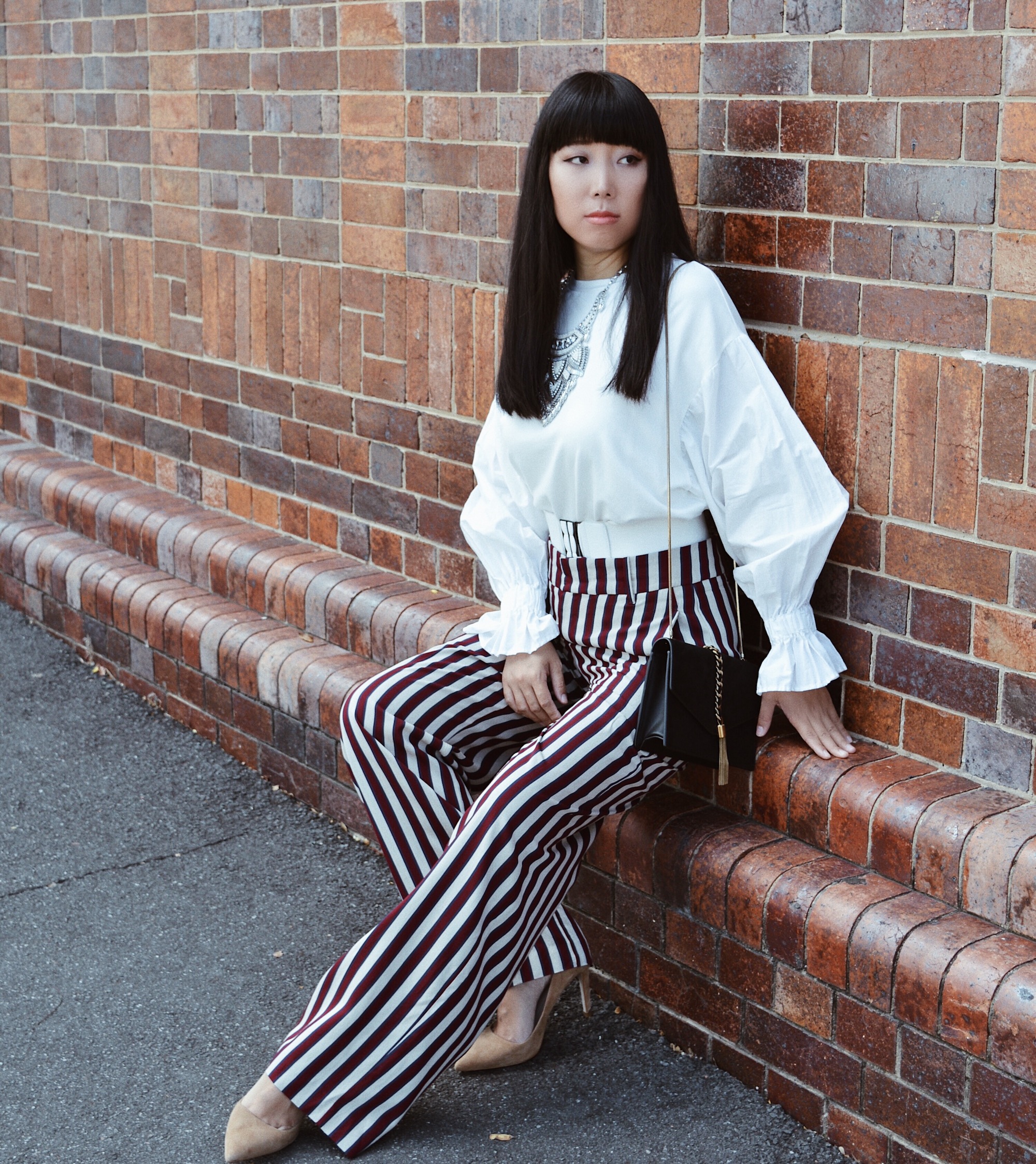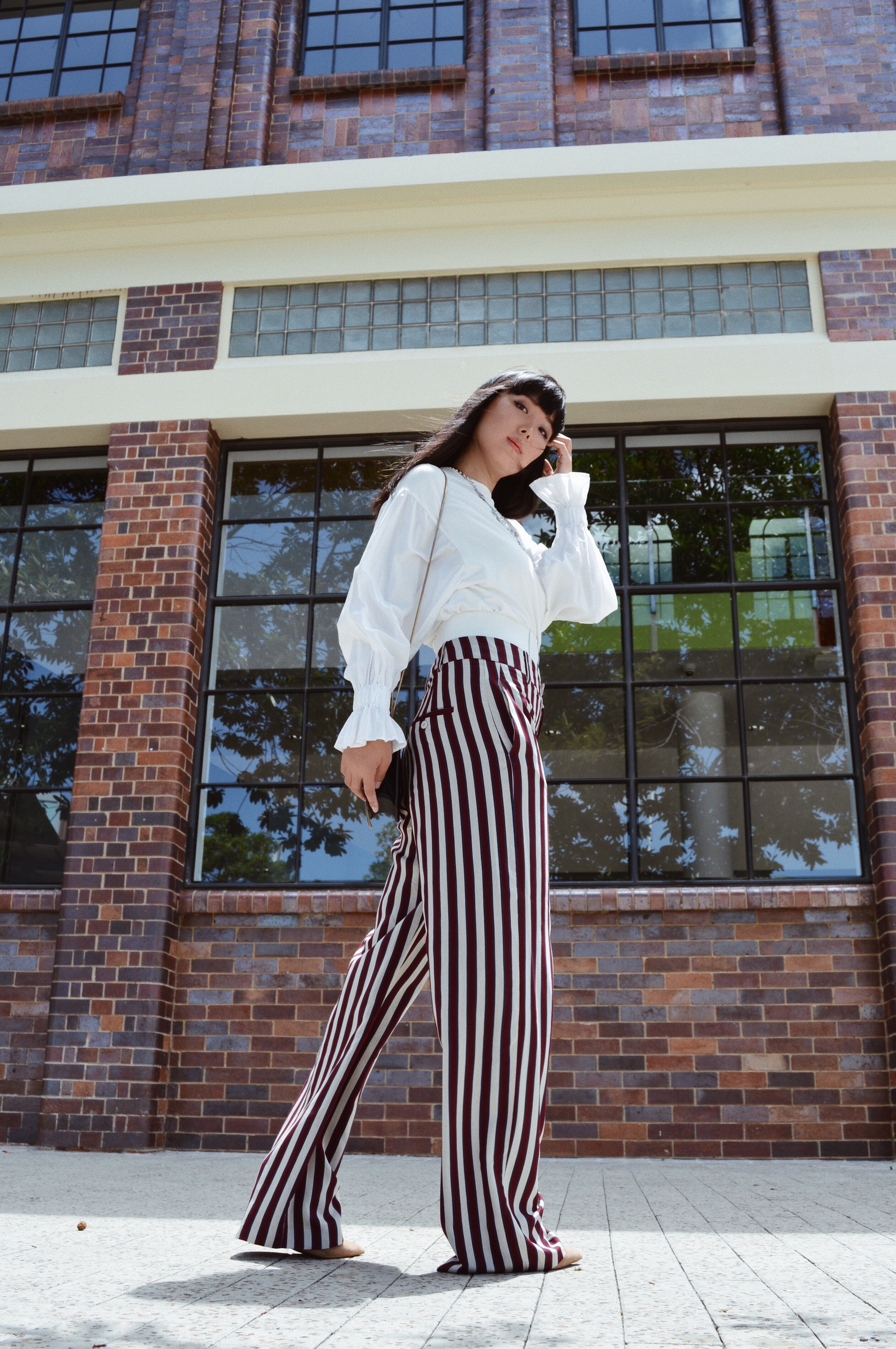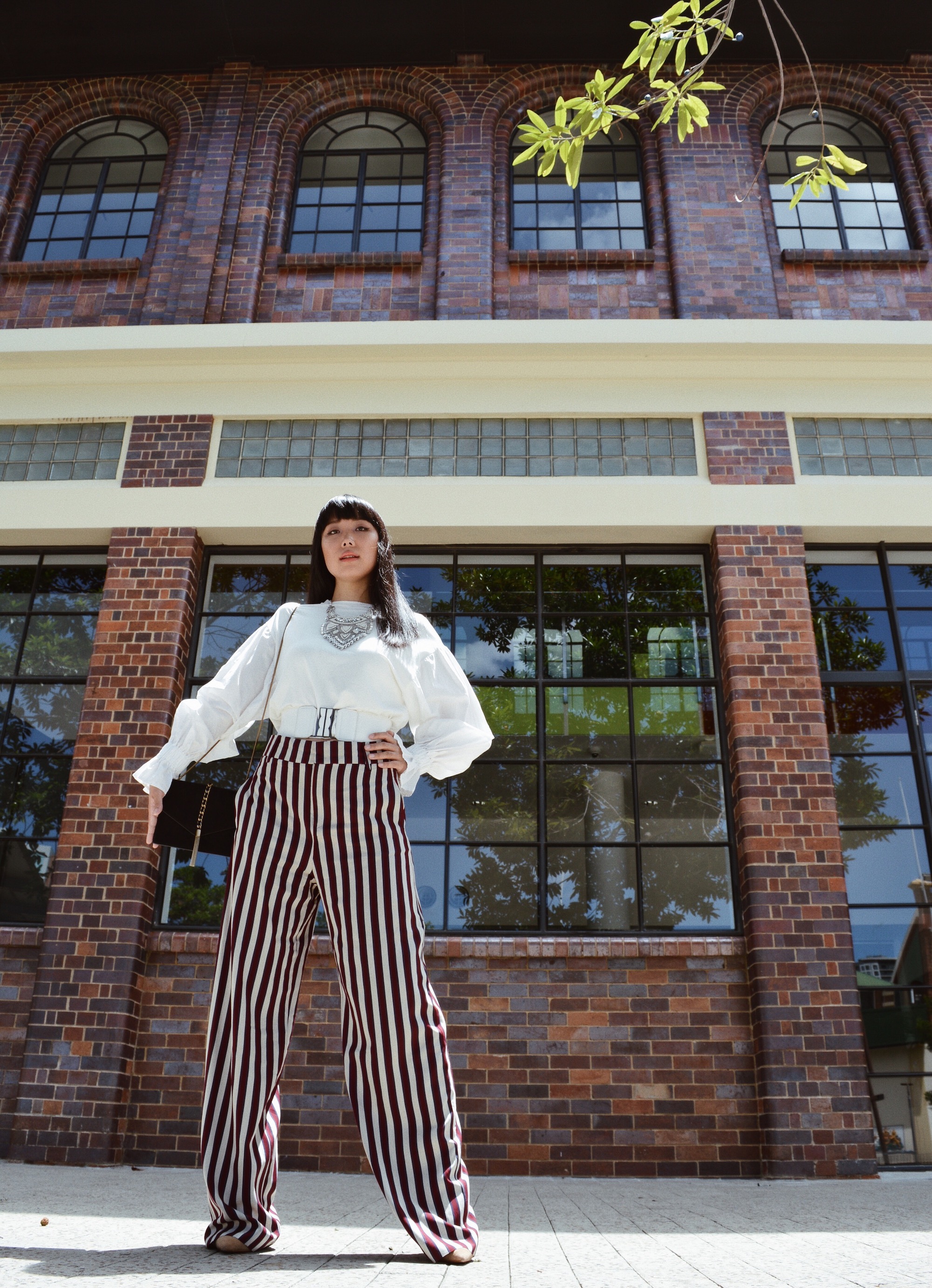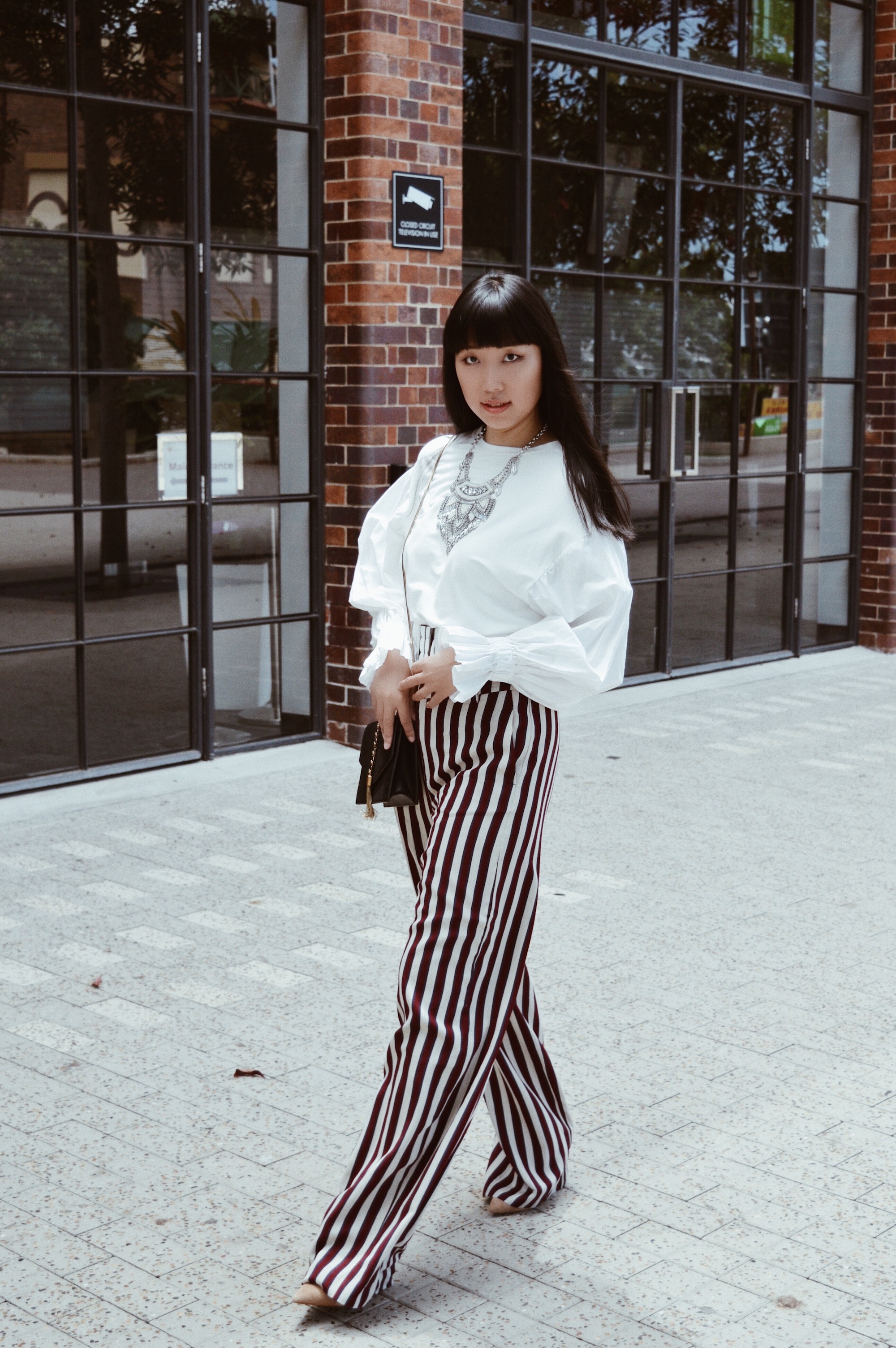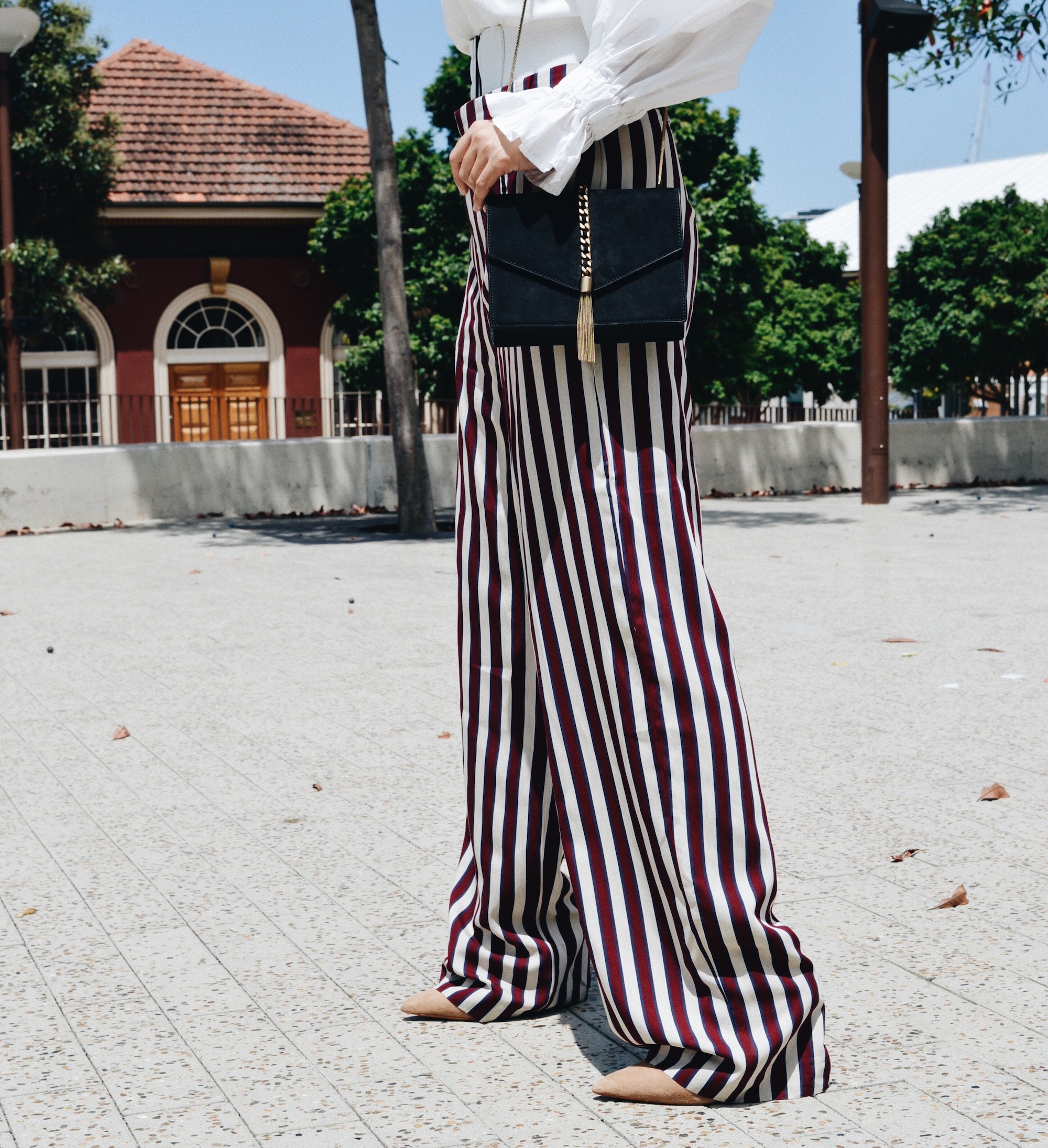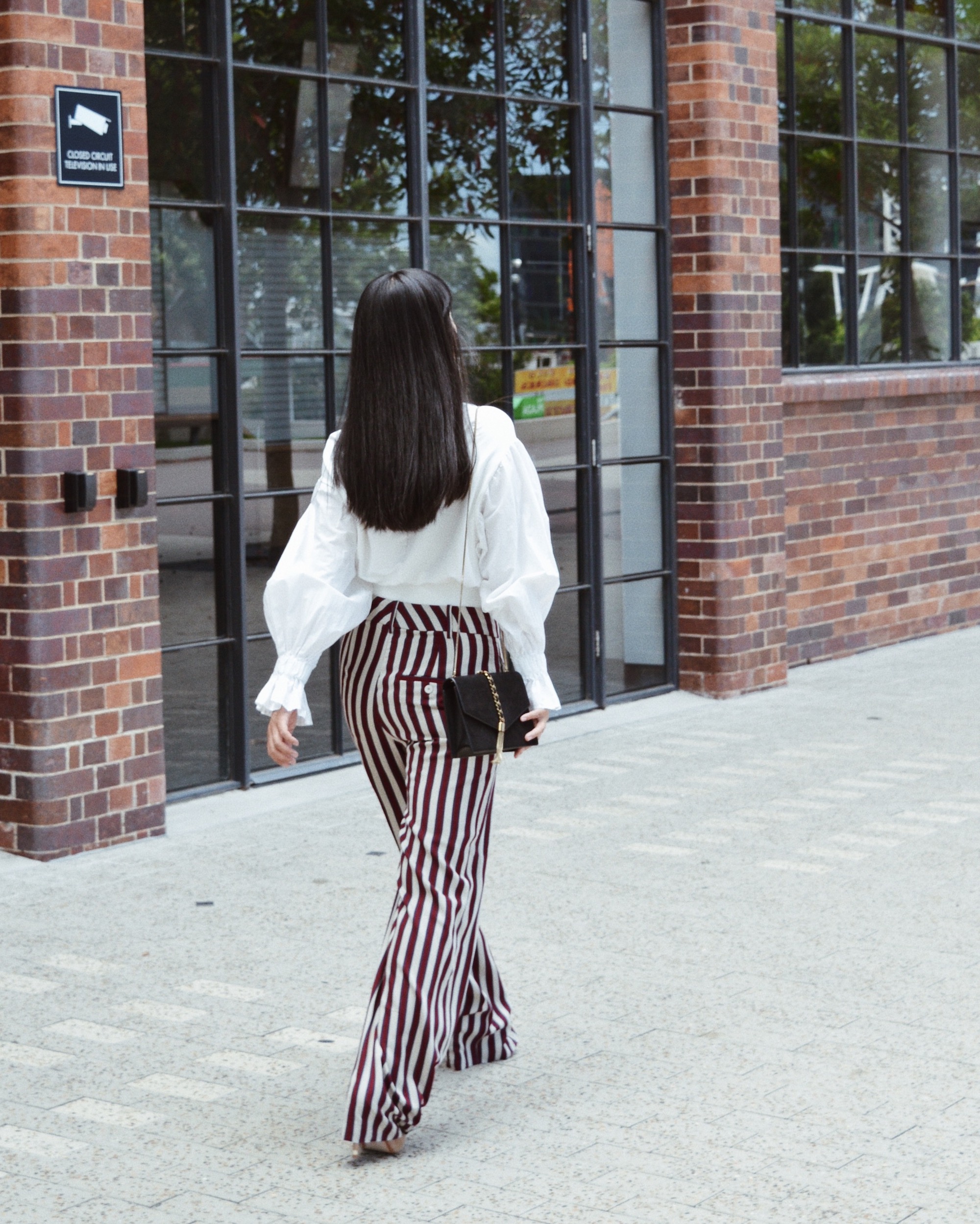 Diane von Furstenberg Grosgrain-trimmed Checked Canvas Wide-leg Pants • Diane von Furstenberg •
Alice + Olivia Johanna Striped Cotton-blend Wide-leg Pants • Alice + Olivia •
By Malene Birger Brinni Striped Satin Wide-leg Pants • By Malene Birger •
Golden Goose Deluxe Brand Berta Striped Alpaca-blend Jacquard Wide-leg Pants • Golden Goose Deluxe Brand •
THIERRY COLSON Lou Lou wide-leg striped cotton trousers • Thierry Colson •
ZIMMERMANN Painted Heart wide-leg striped satin trousers • Zimmermann •
VALENTINO High-rise wide-leg silk crepe de Chine trousers • Valentino •
Saint Laurent Black Kate Tassel Chain Wallet Bag • Saint Laurent •
Saint Laurent Black Quilted Monogram Envelope Chain Wallet Bag • Saint Laurent •
Saint Laurent Black Medium Quilted Monogram Envelope Chain Wallet Bag • Saint Laurent •
Fendi Black Embossed Logo Tube Chain Wallet Bag • Fendi •
Fendi Black F is Fendi Chain Wallet Bag • Fendi •
Roksanda White Kalila Blouse • Roksanda •
Altuzarra White Jorda Shirt • Altuzarra •
Roksanda White Niya Blouse • Roksanda •
Marques Almeida White Princess Line Shirt • Marques Almeida •
Ellery White Sierra Madre Crop Shirt • Ellery •
Haider Ackermann White Tie Neck Shirt • Haider Ackermann •
Gucci Pearl necklace with heart pendant • Gucci •
Gucci Gold Pearl Loved Necklace • Gucci •
DOLCE & GABBANA Crest-embossed necklace • Dolce & Gabbana •
0