Shanghai- a magic city. Last time I really dip myself into Shanghai was back in 2008, it hasn't had too much changes in the past 9 years. This time, I got to walk through the same streets I walked on before, see the same views I have seen before, take some street style photos that I have never done, which truly gave my memory of this city a revision.
It is a city full of opportunities and possibilities, it is a city full of hope and desperation. I posted some snaps of myself walking at Lujiazui –  the east side of the Huangpu River where the CBD area is.
The amount of office buildings, skyscrapers, business crowd reminded me that I used to be one of those fast walking people transport to work everyday at a tiny office in the huge concrete jungle. And now I am lucky enough to be an outsider to watch the traffic of this humongous city.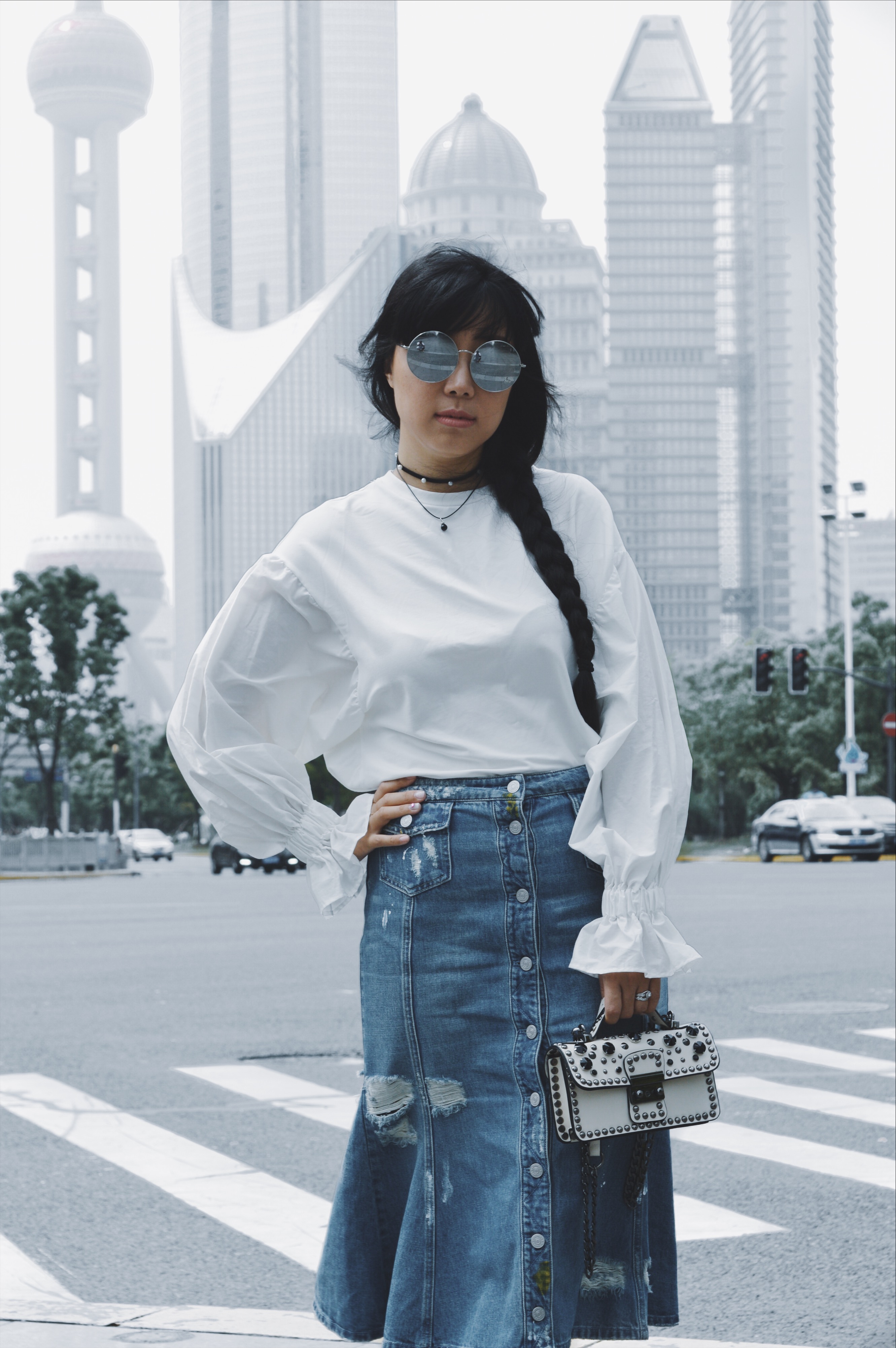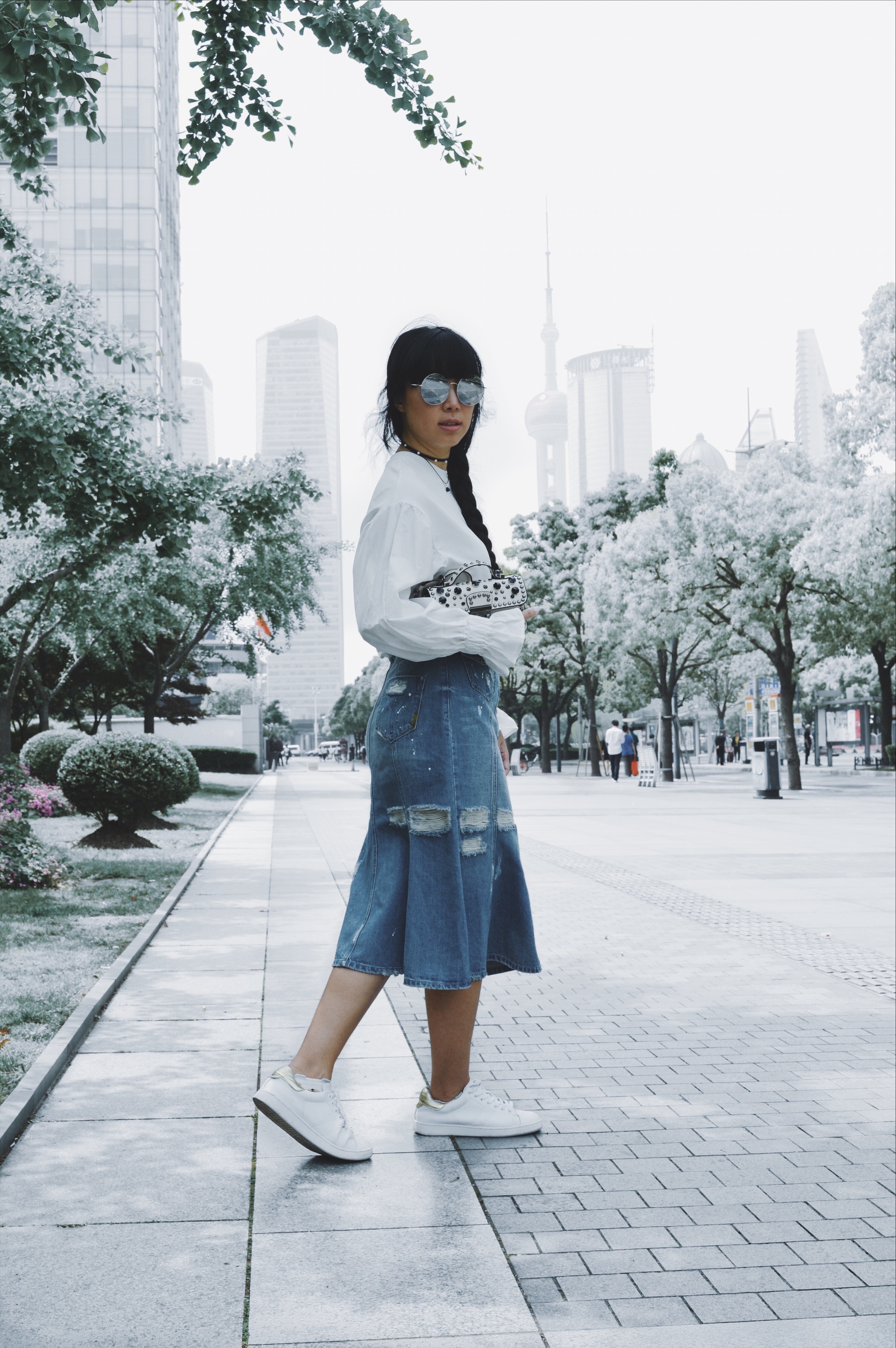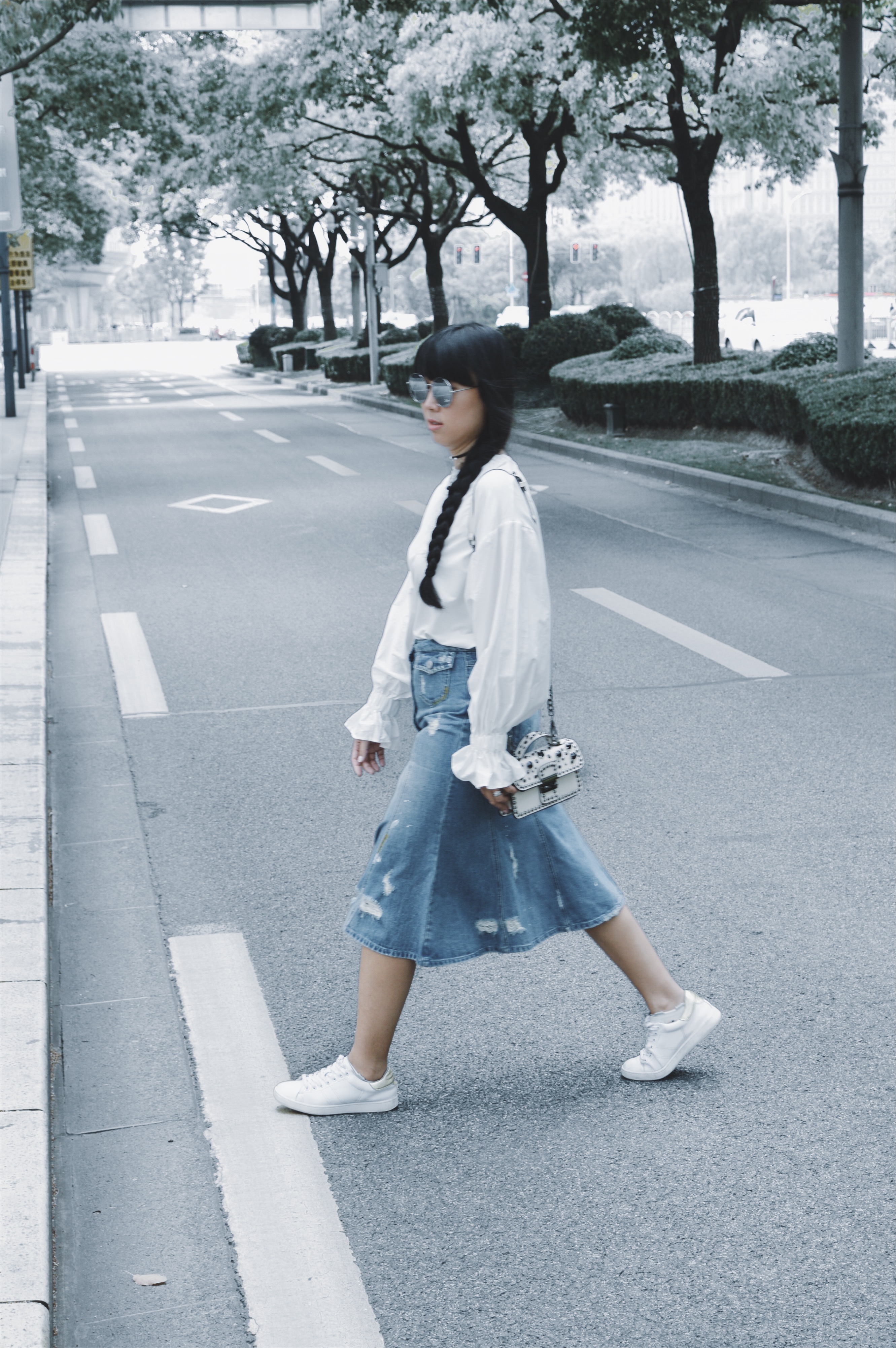 White top and denim bottom are always BFFs, I love to bring them together all the time for a flawless casual look.
I am currently obsessed with this white top, the giant sleeve design covered my chubby arms perfectly, and the details on the wrist are my favourite too.
I was a bit tired with jeans and denim shorts, from the day I got this denim skirt, I didn't want to take it off. It is so easy to style with many types of tops, t-shirt, blouses and knitwear.
I would definitely put on a pair of heels if I wasn't planning on walking whole day, but hey, little white sneakers are never bad choices.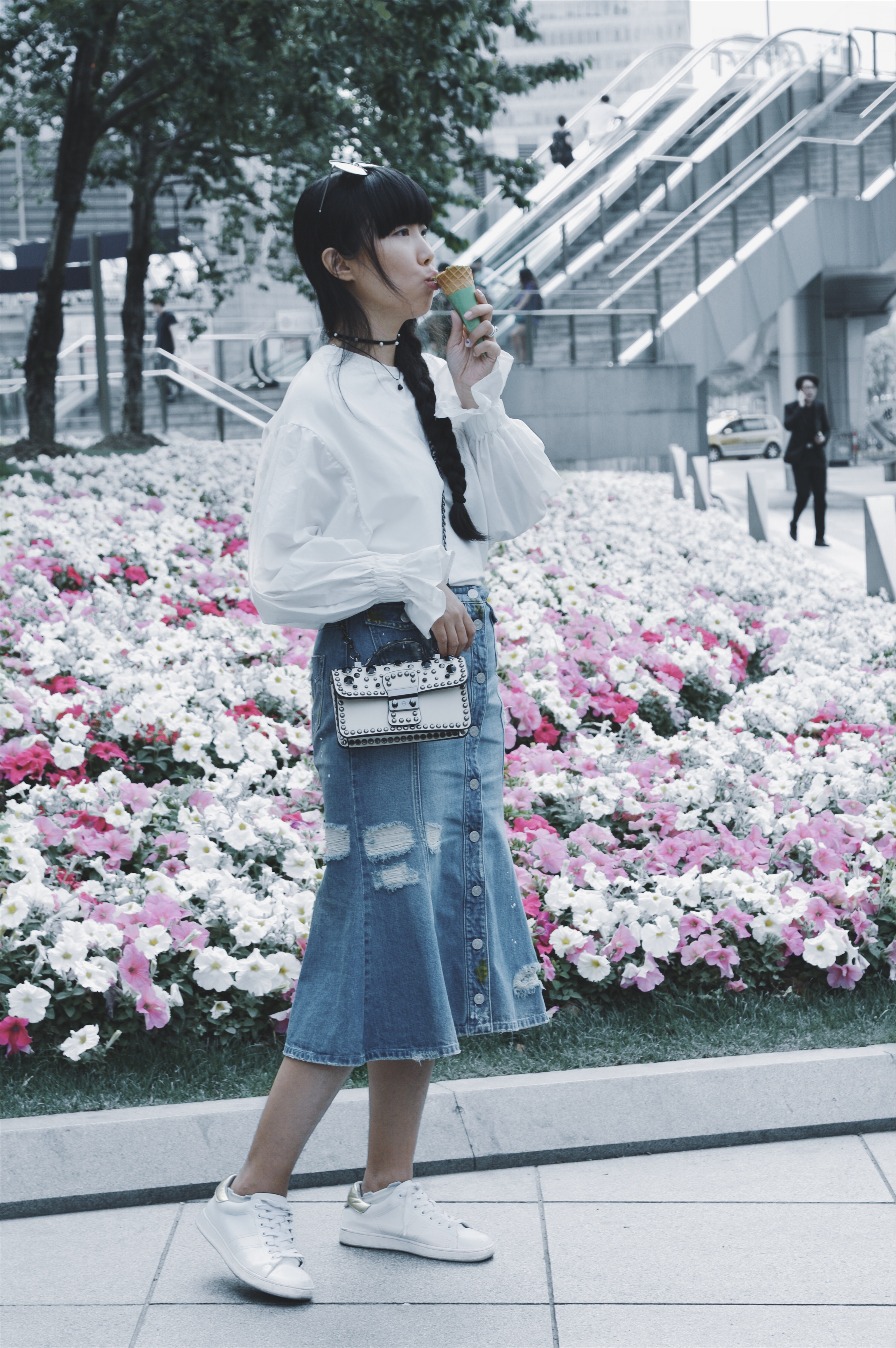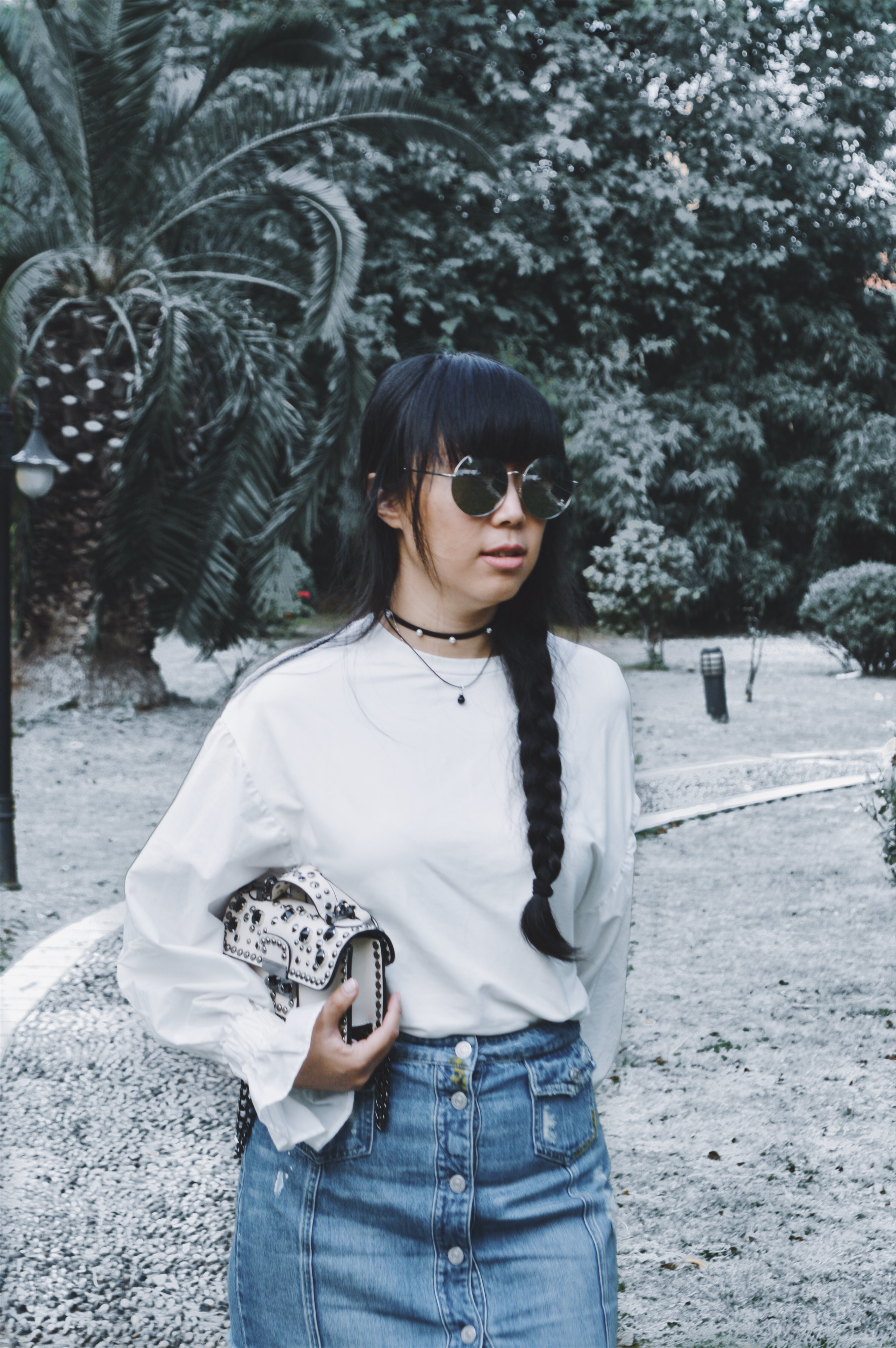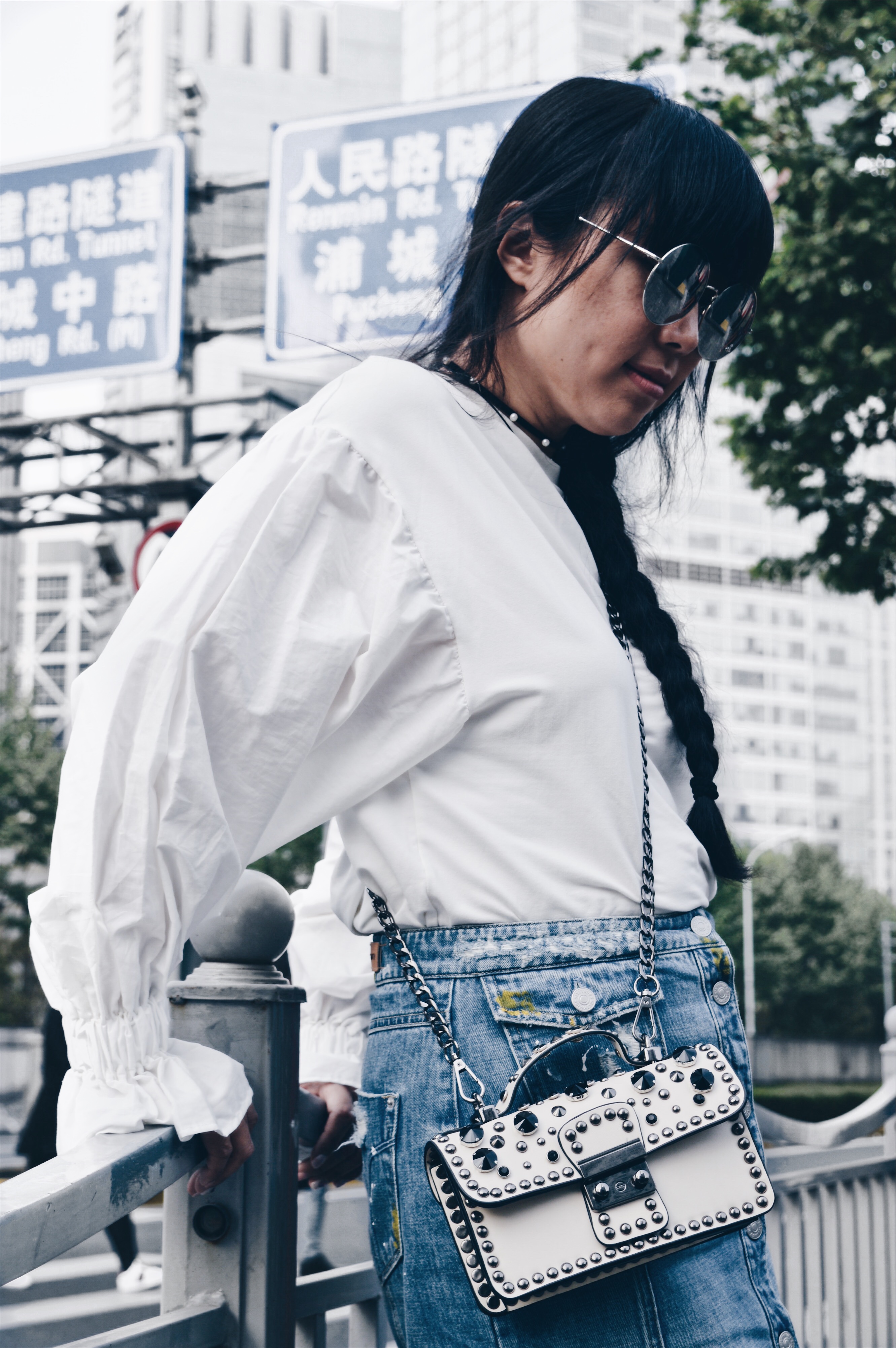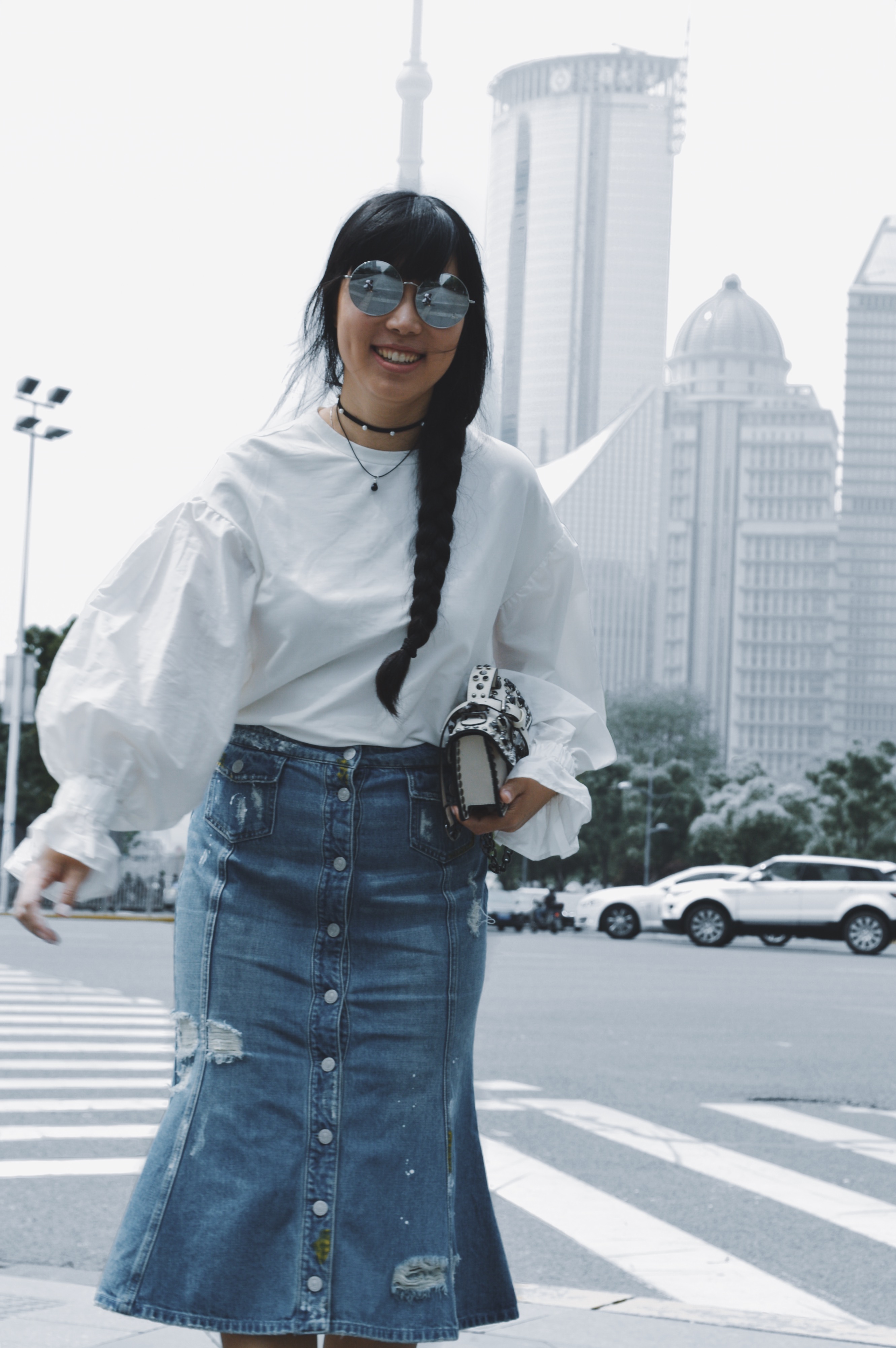 An interesting fact, doing street style photo shoot is definitely not easy in China, despite the weather could get really windy and the heavy traffic on the road, people would never stop looking at me and staring at me until they are too far away to look back. Some would just stop walking and staring at us for a bit. Turns out, I didn't really like most of my photos, however, I have to post my precious moments and unique experience. It was definitely a great opportunity to practice and improve my photos.
I hope you like what I am sharing, and if you do, please subscribe to my blog and follow my Instagram.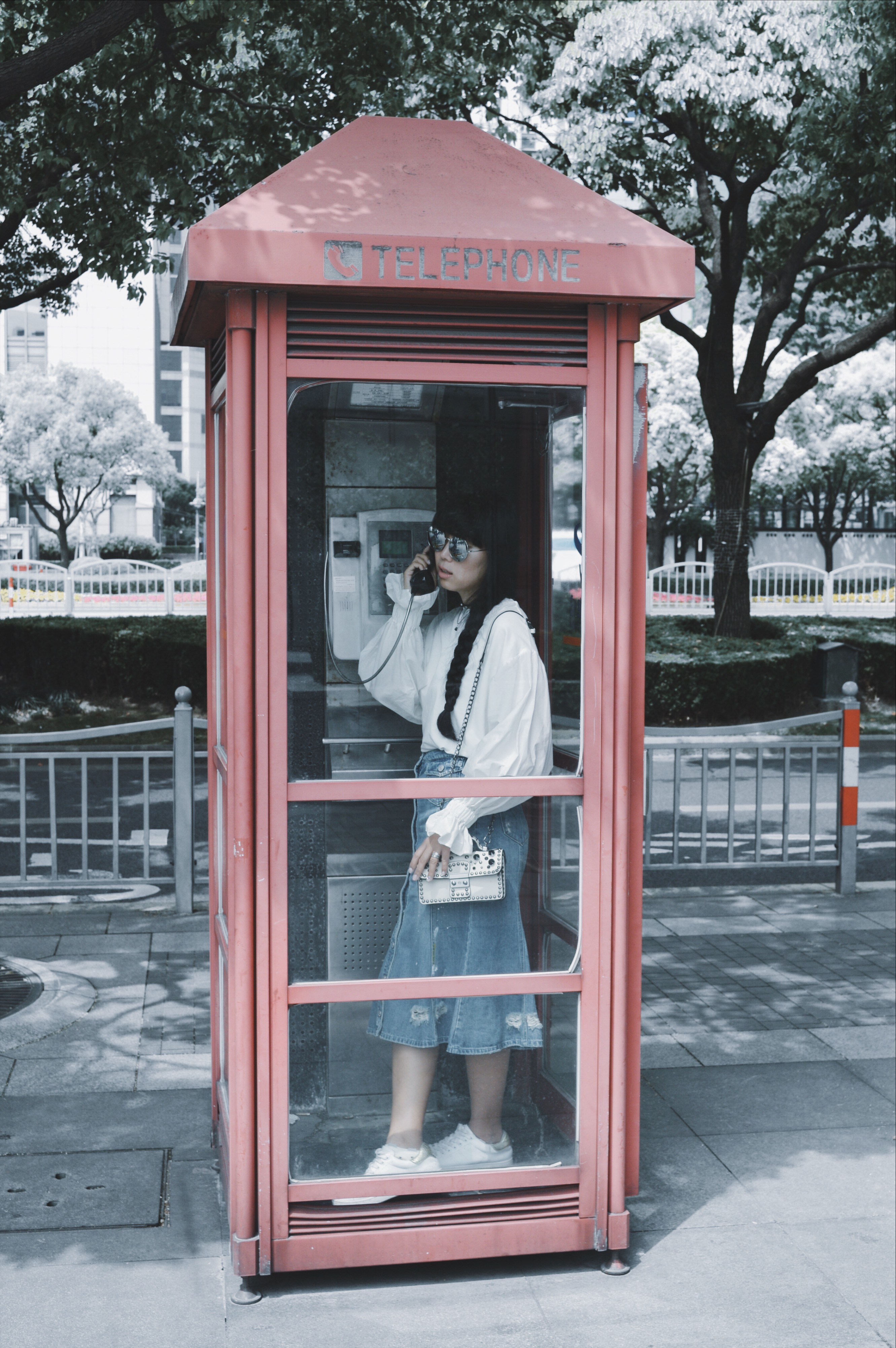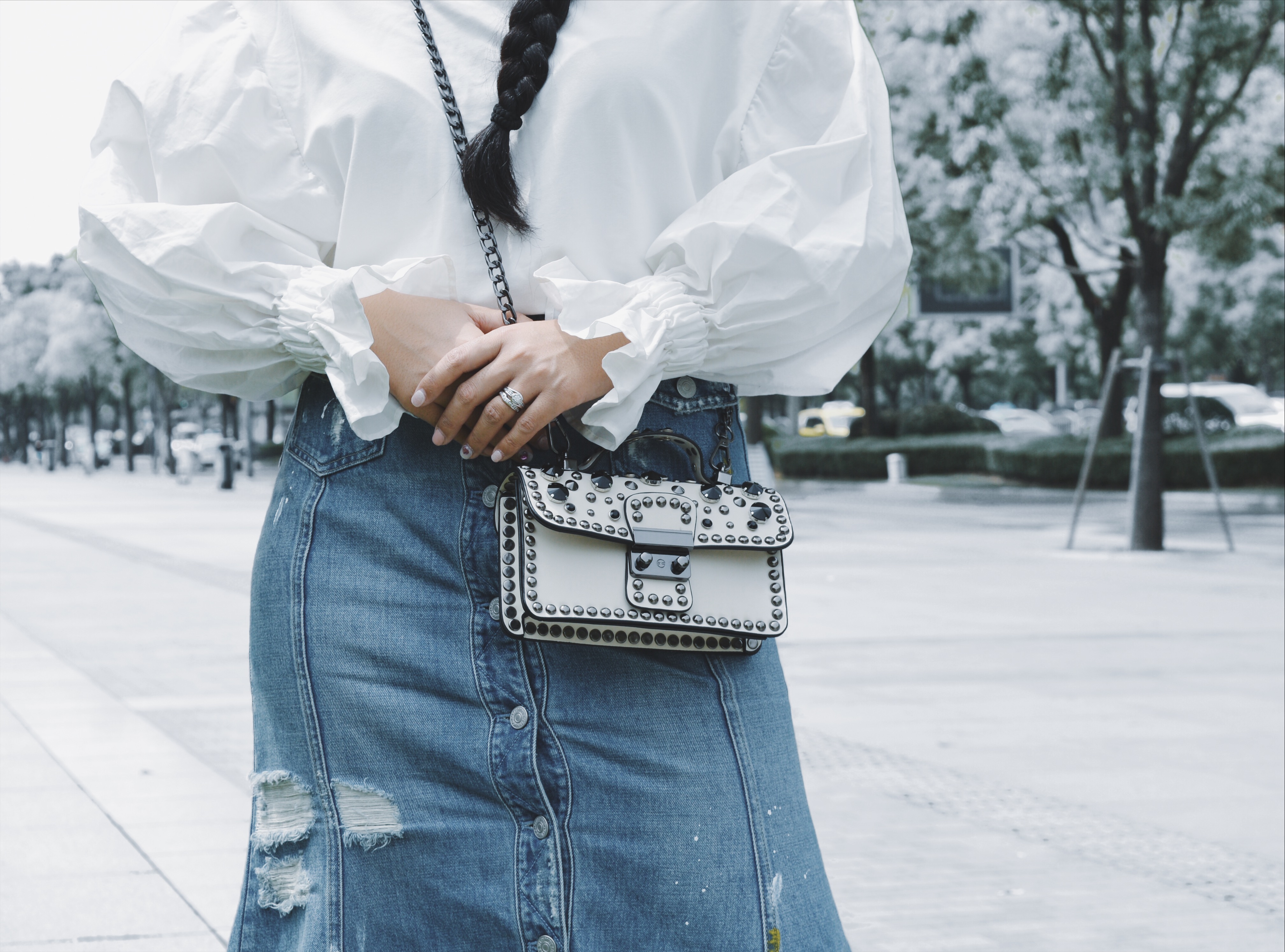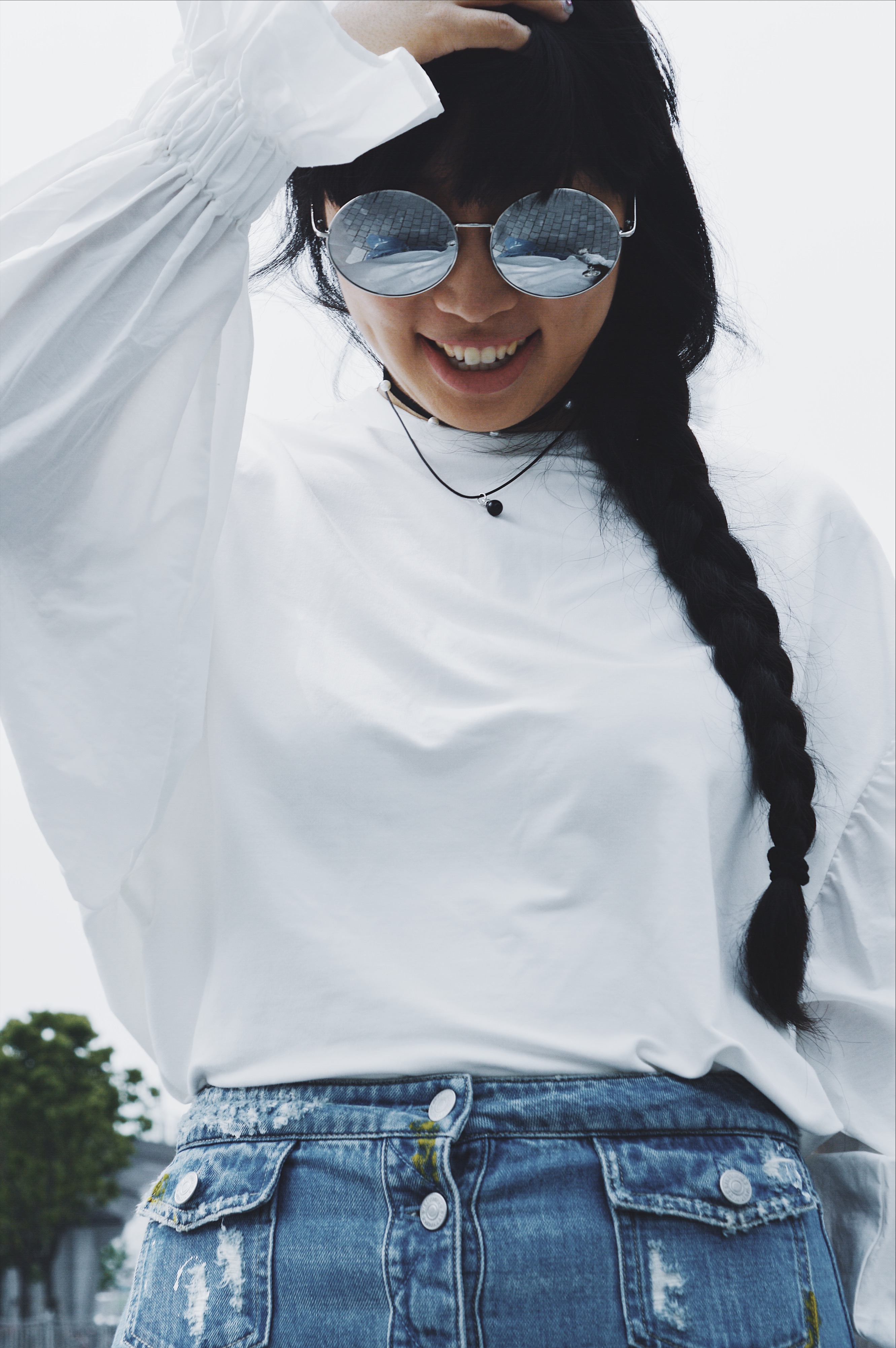 White Blouse>Zara/Denim Skirt>Miss Sixty/White Sneakers>Witchery
0