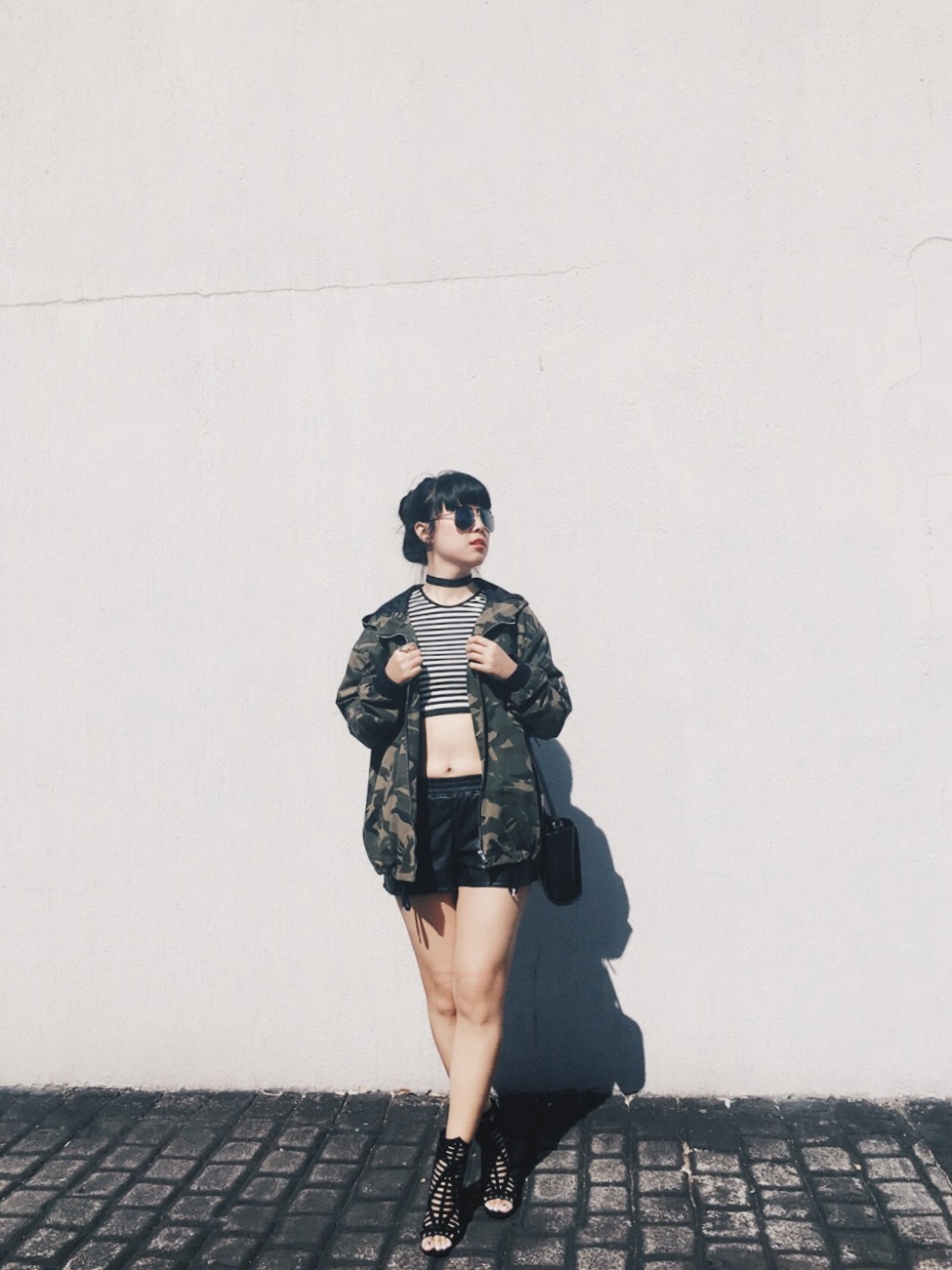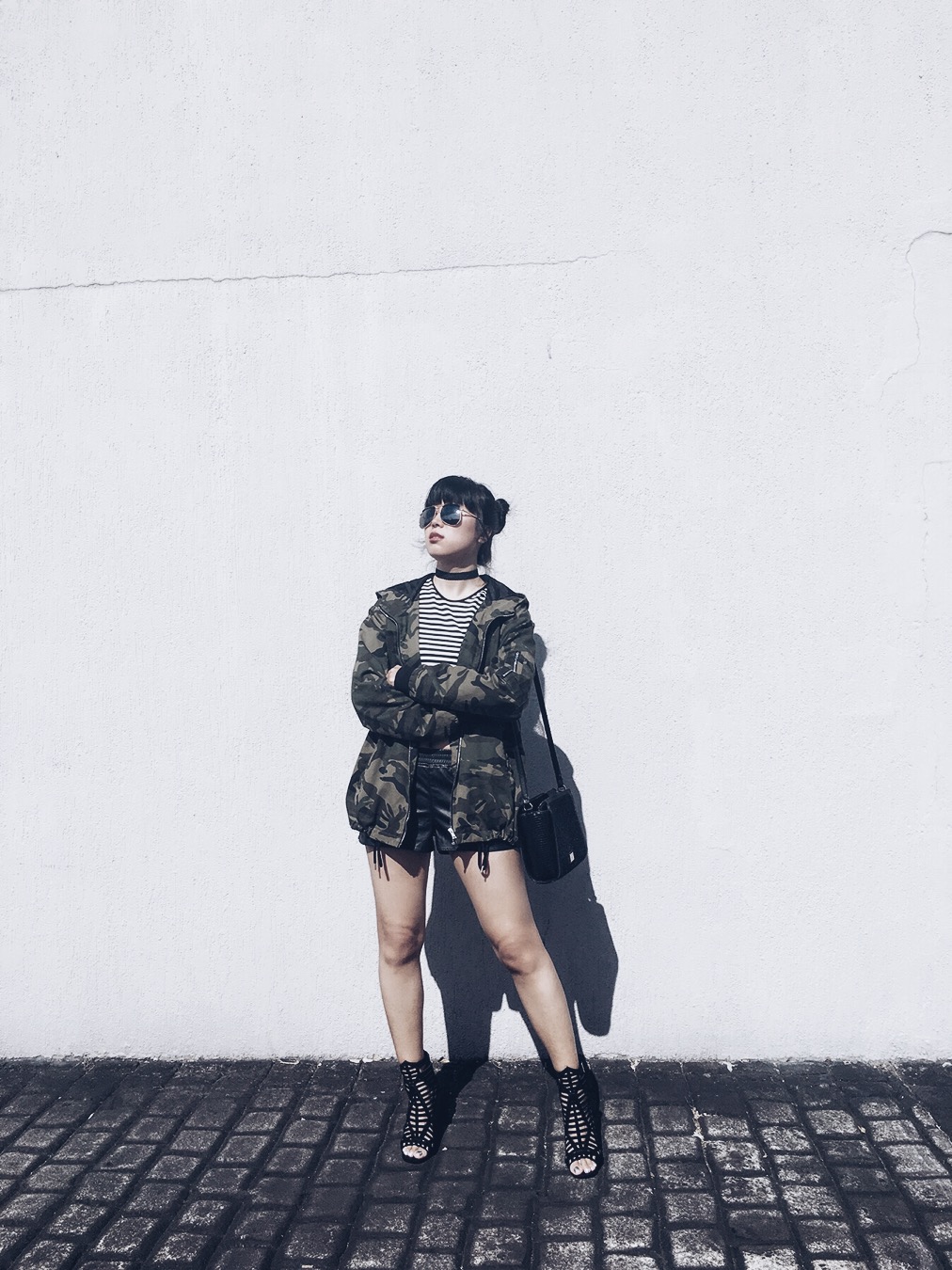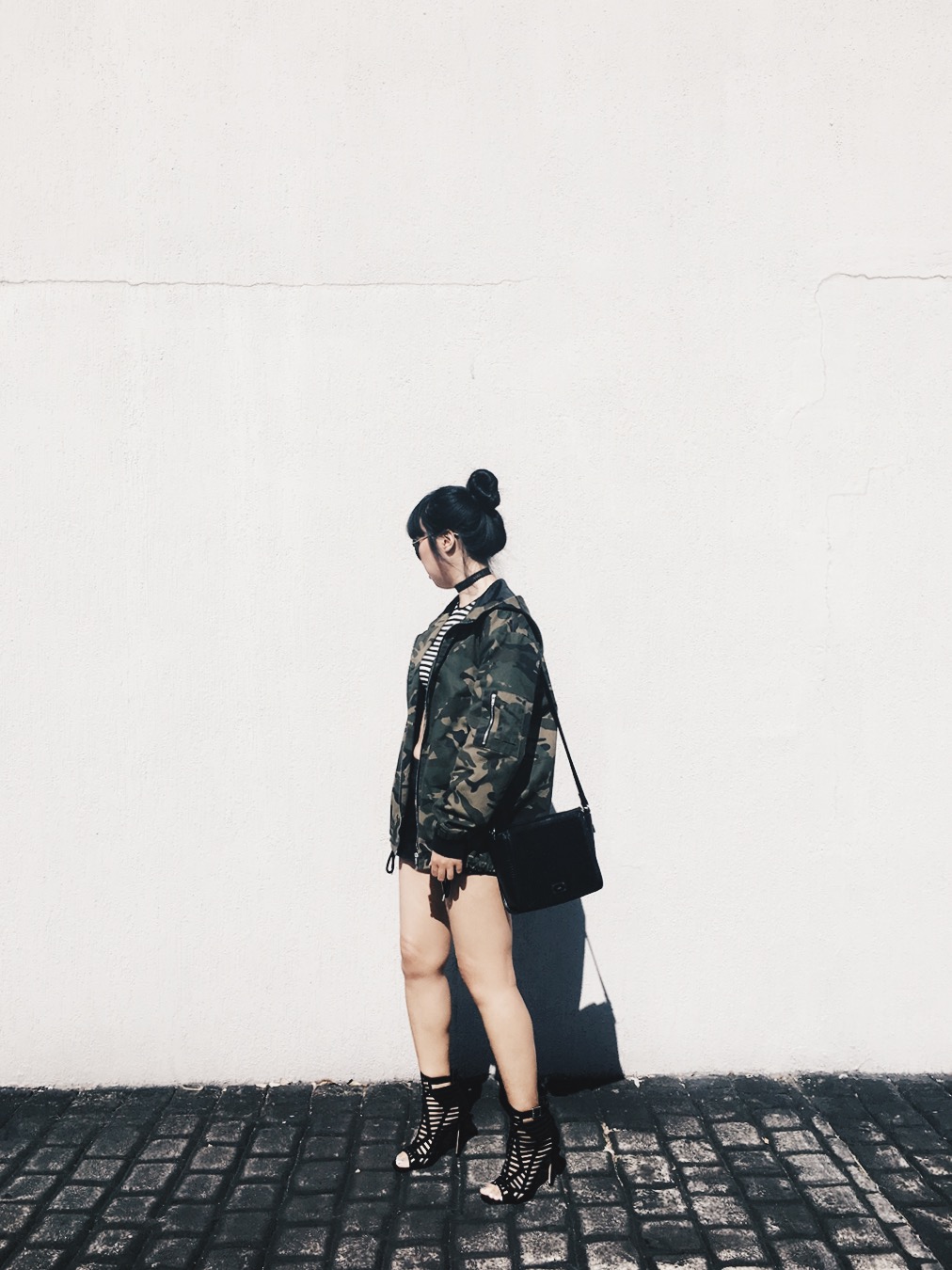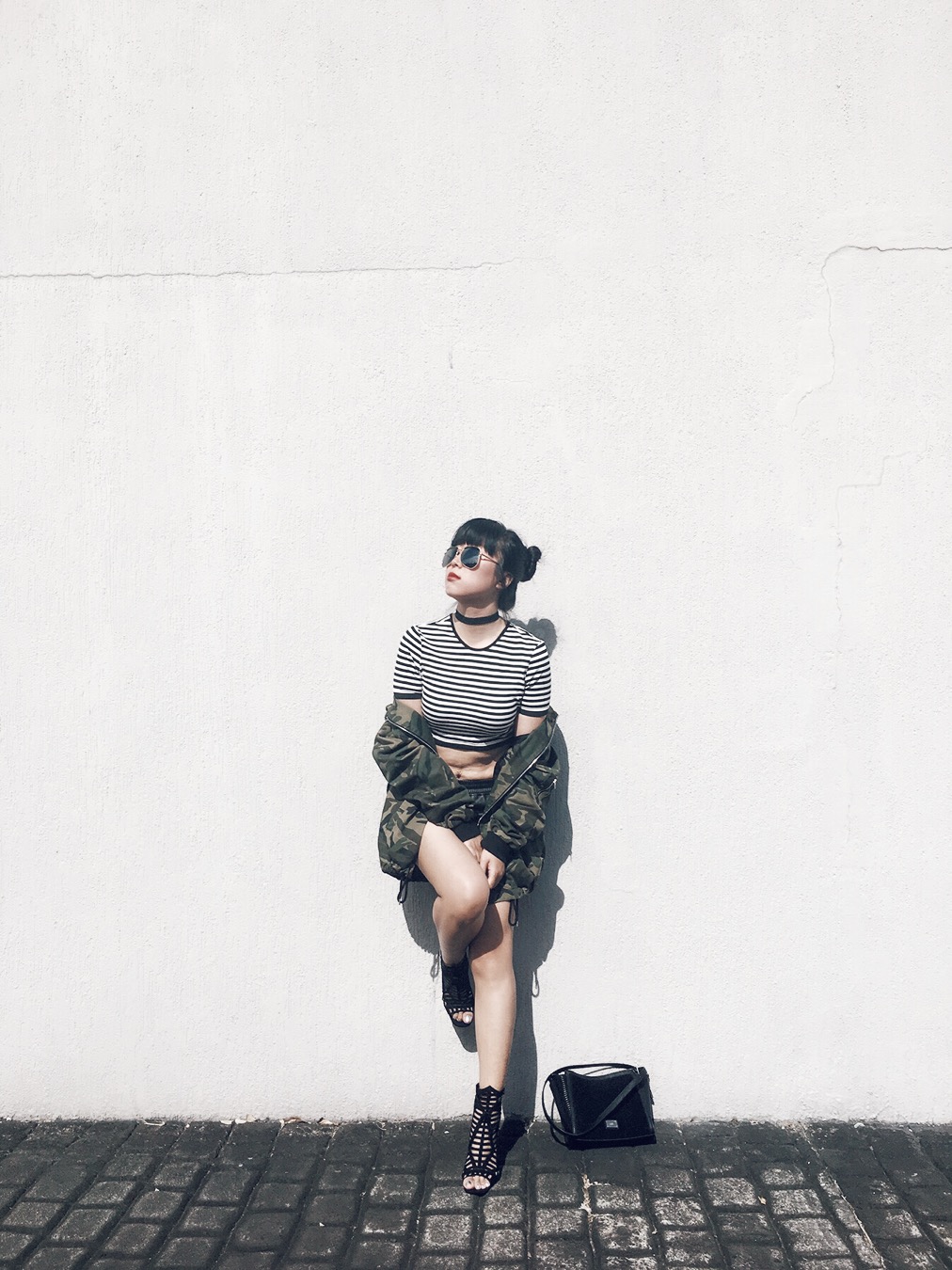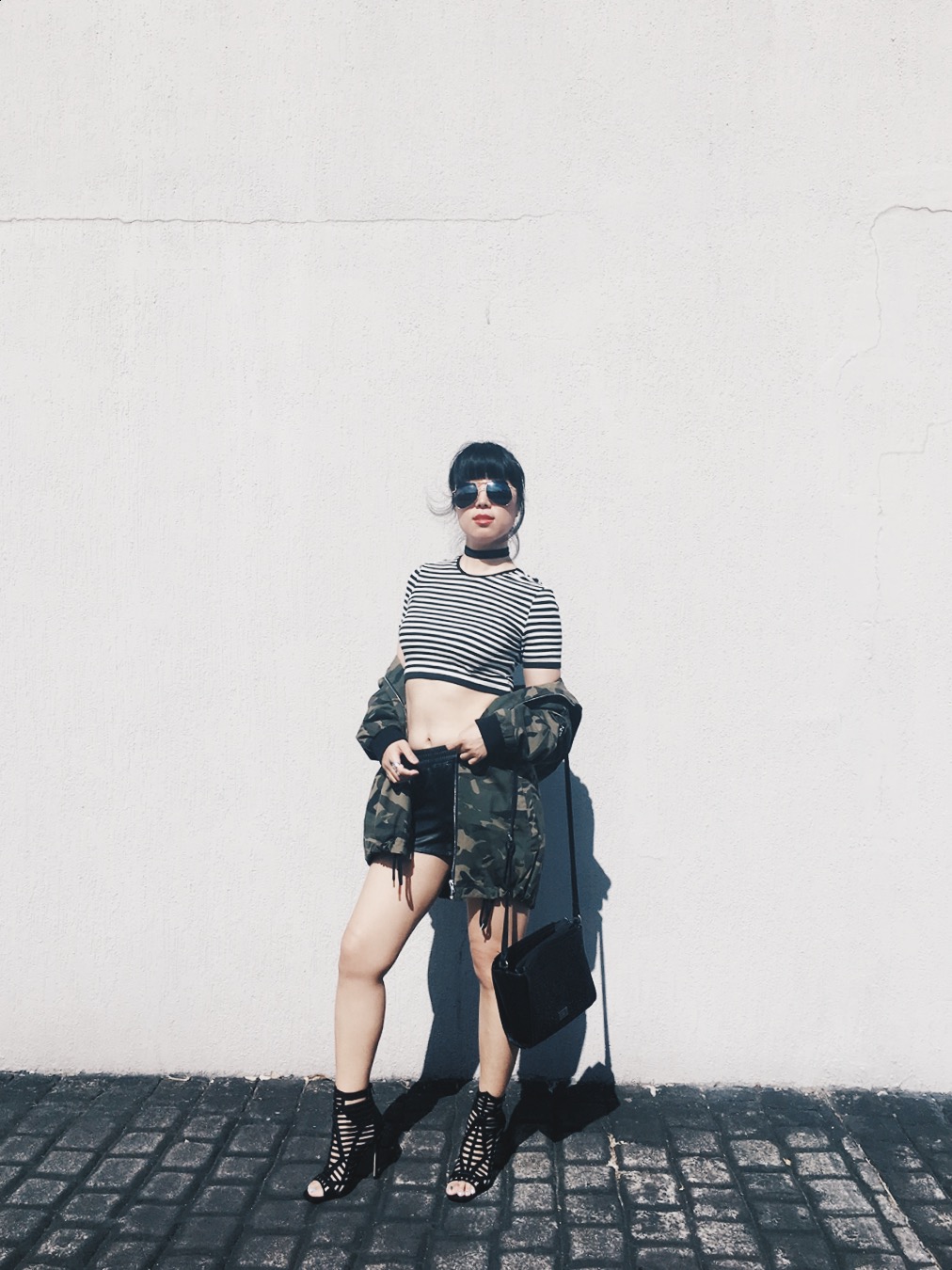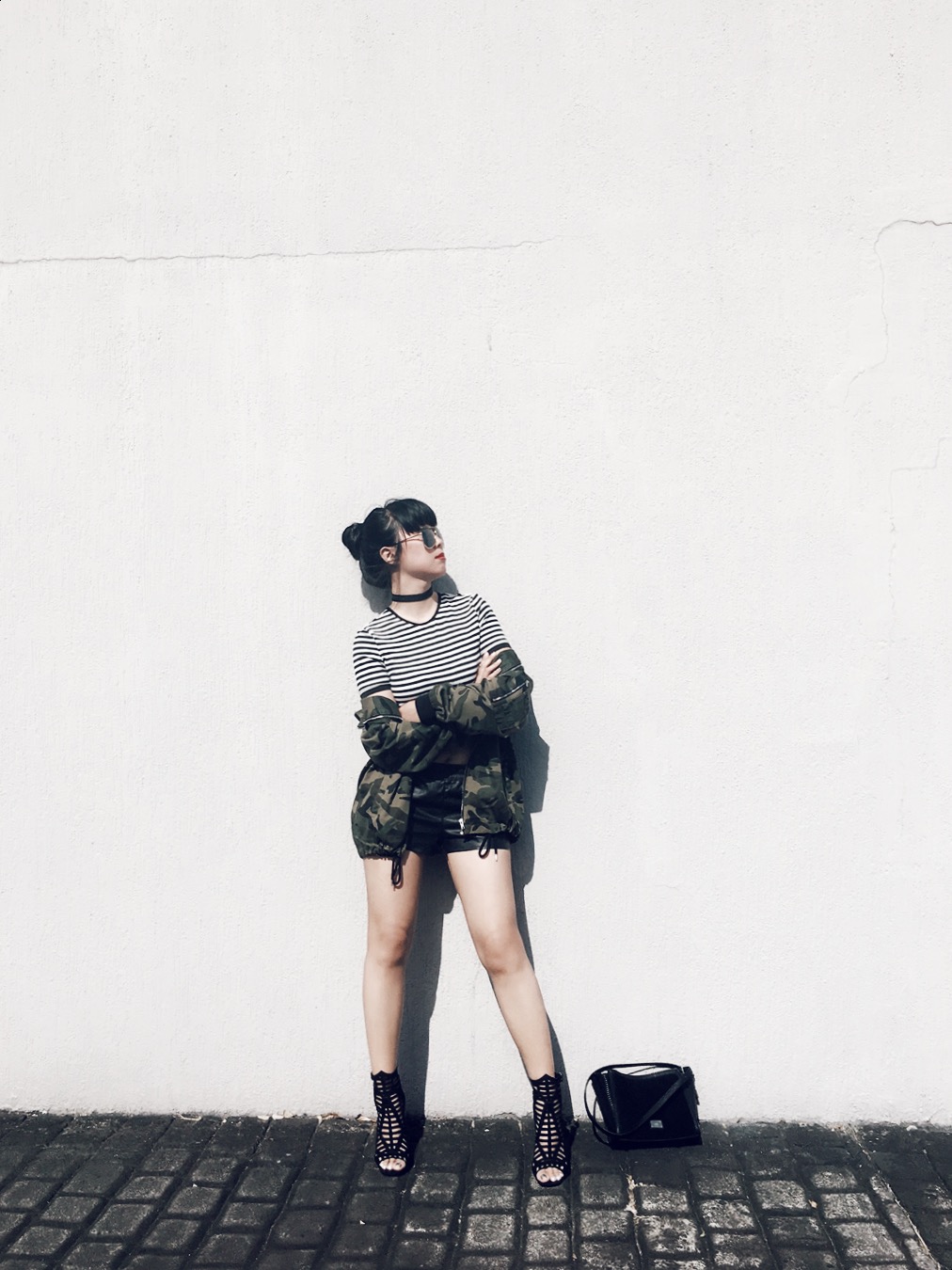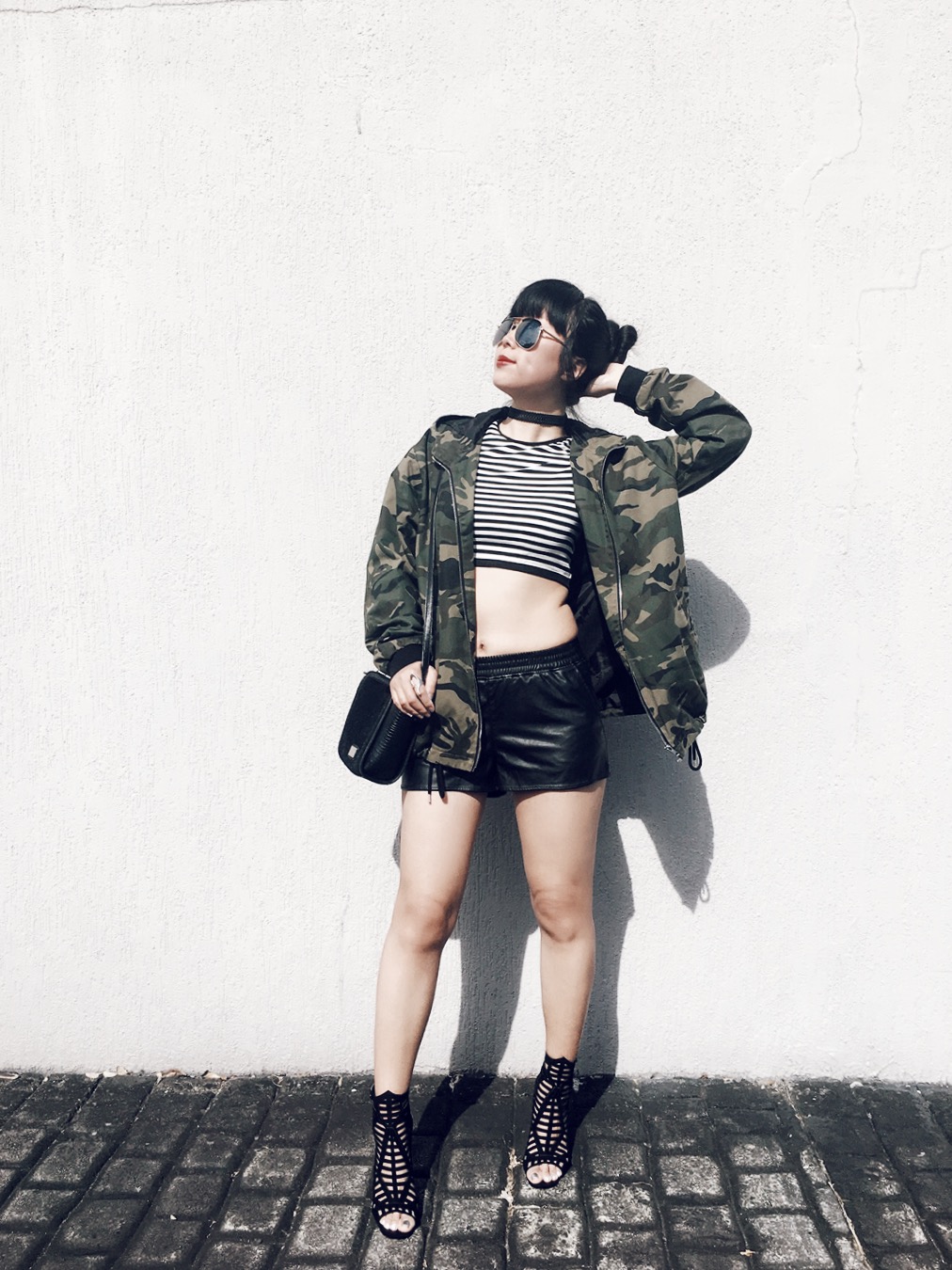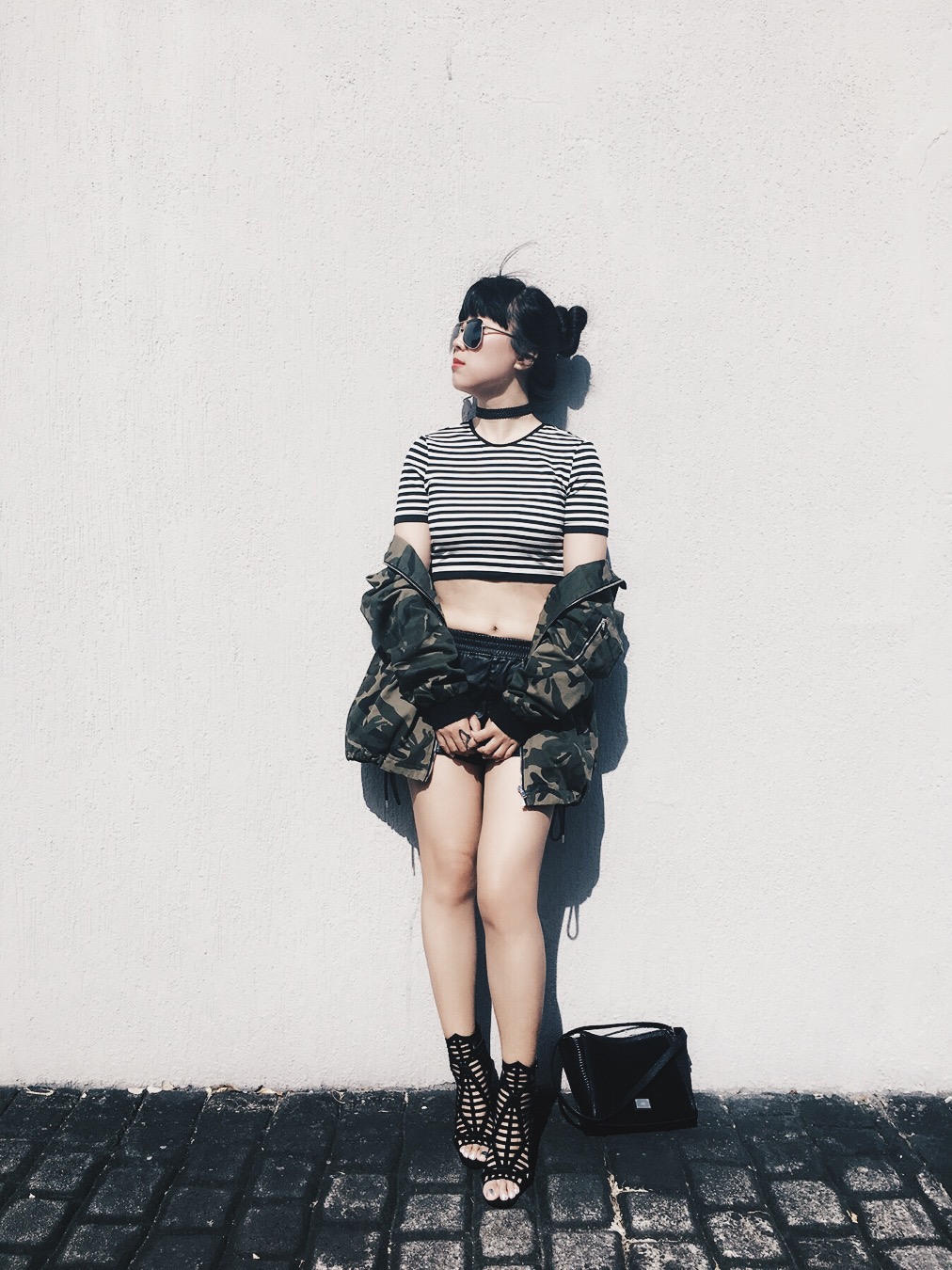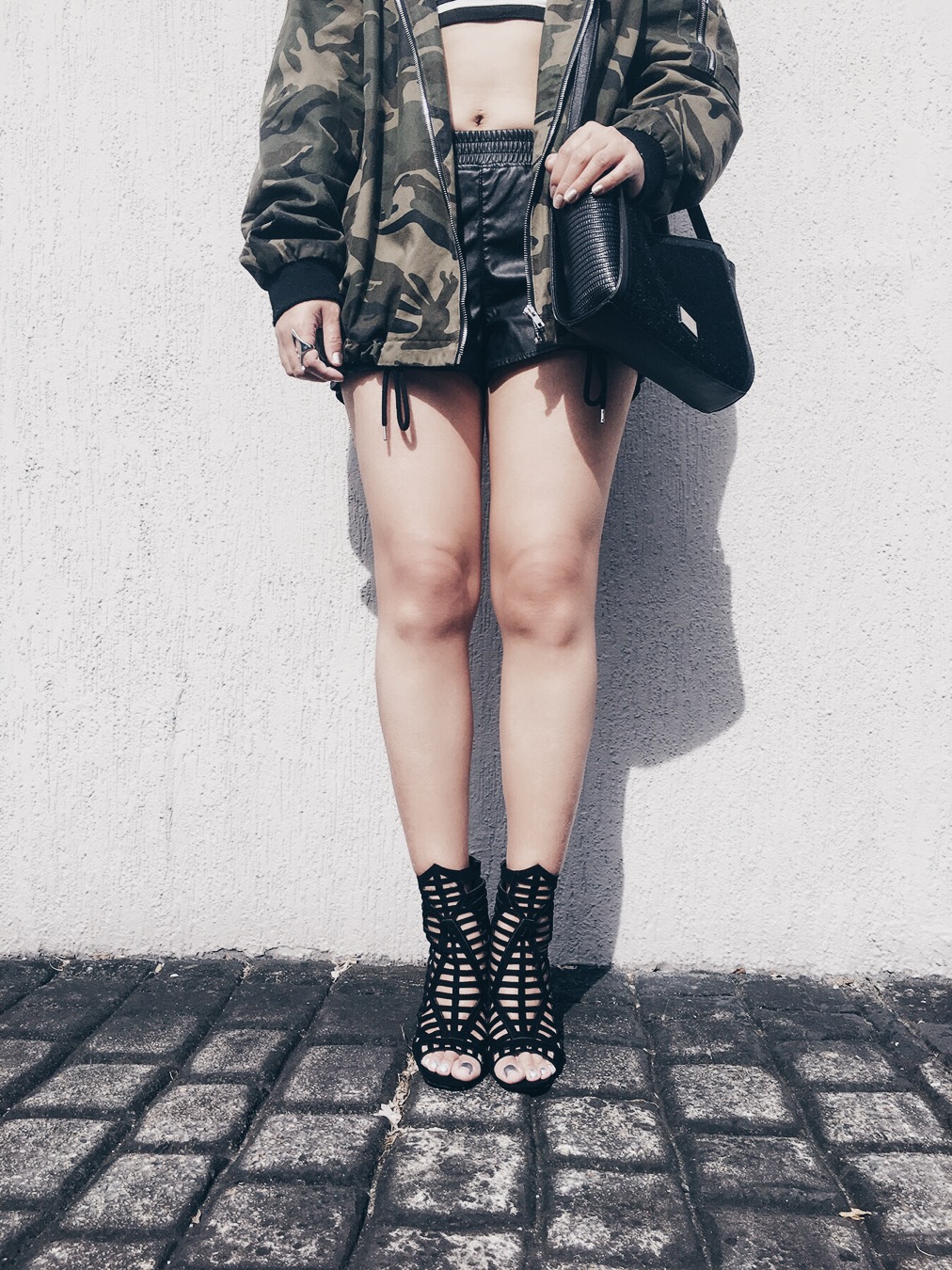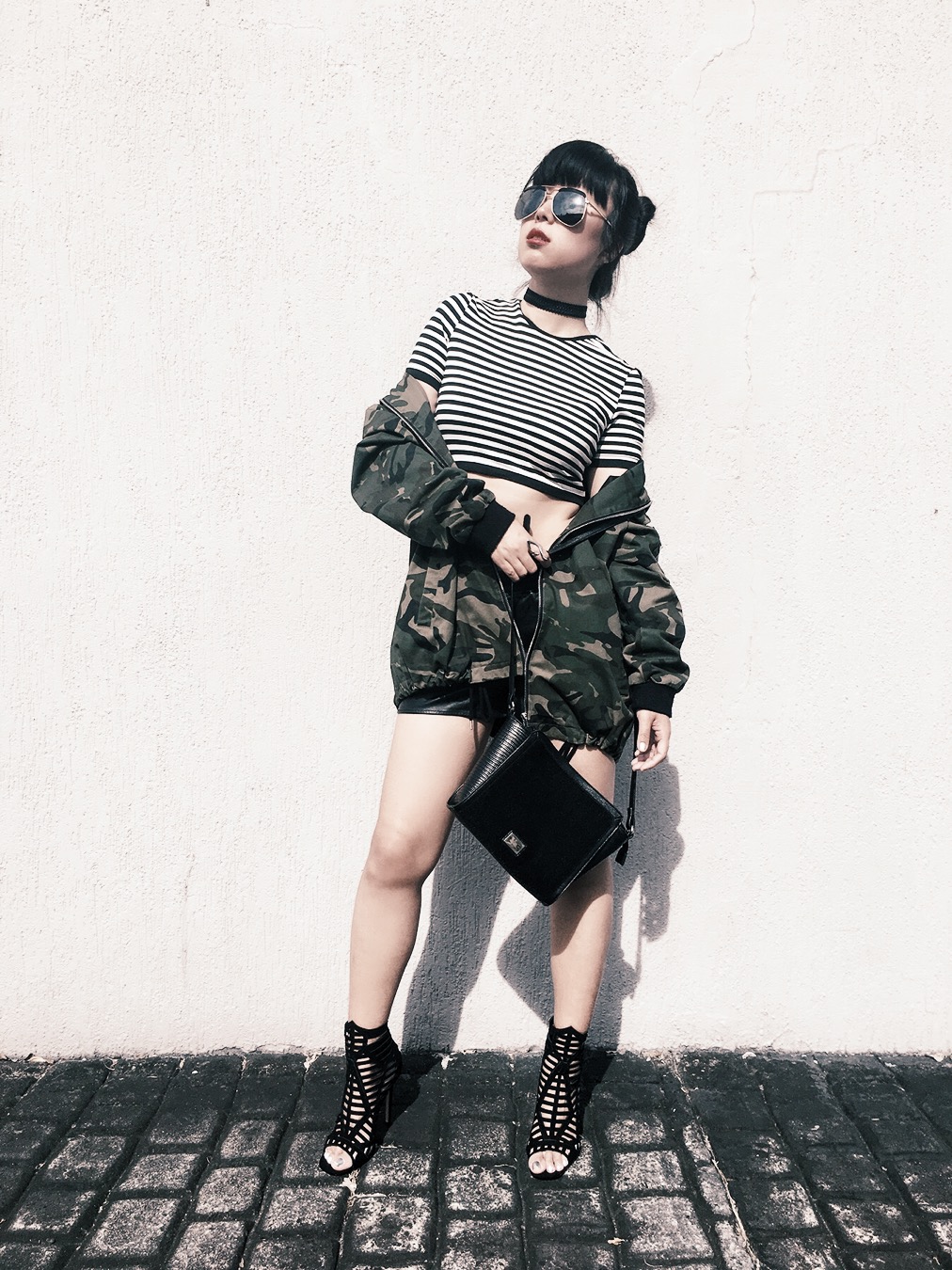 The world's fashion is taking over by OOTD – Outfit Of The Day. It is true that people needs to look decent while going out everyday, thus to majority of population, those fashion items that can satisfy daily look are more important than haute couture.
To me, the essence of OOTD is wearing something that I am comfortable with and also tells who I am,  as I have multiple roles in life, so it is interesting to switch one look to another.
Camo print is one of my favourites back in the days while I was in high school, and I used to dance a lot. This look reminded me who I was while I was in high school, I was an out-going girl, who loves to dance after class, and listens to a lot of hip-hop music.
Stripe crop top and leather shorts are my must have items too, they are as easy-going as me, simply match well with any other items, and create endless ootd looks.
Good news! I have just released my own emoji, available to use in iOS 10 system. Download here http://smarturl.it/misszhou  or search in iMessage app store with key word 'Miss Zhou'. Let me know if you like it and how I can improve it.
0