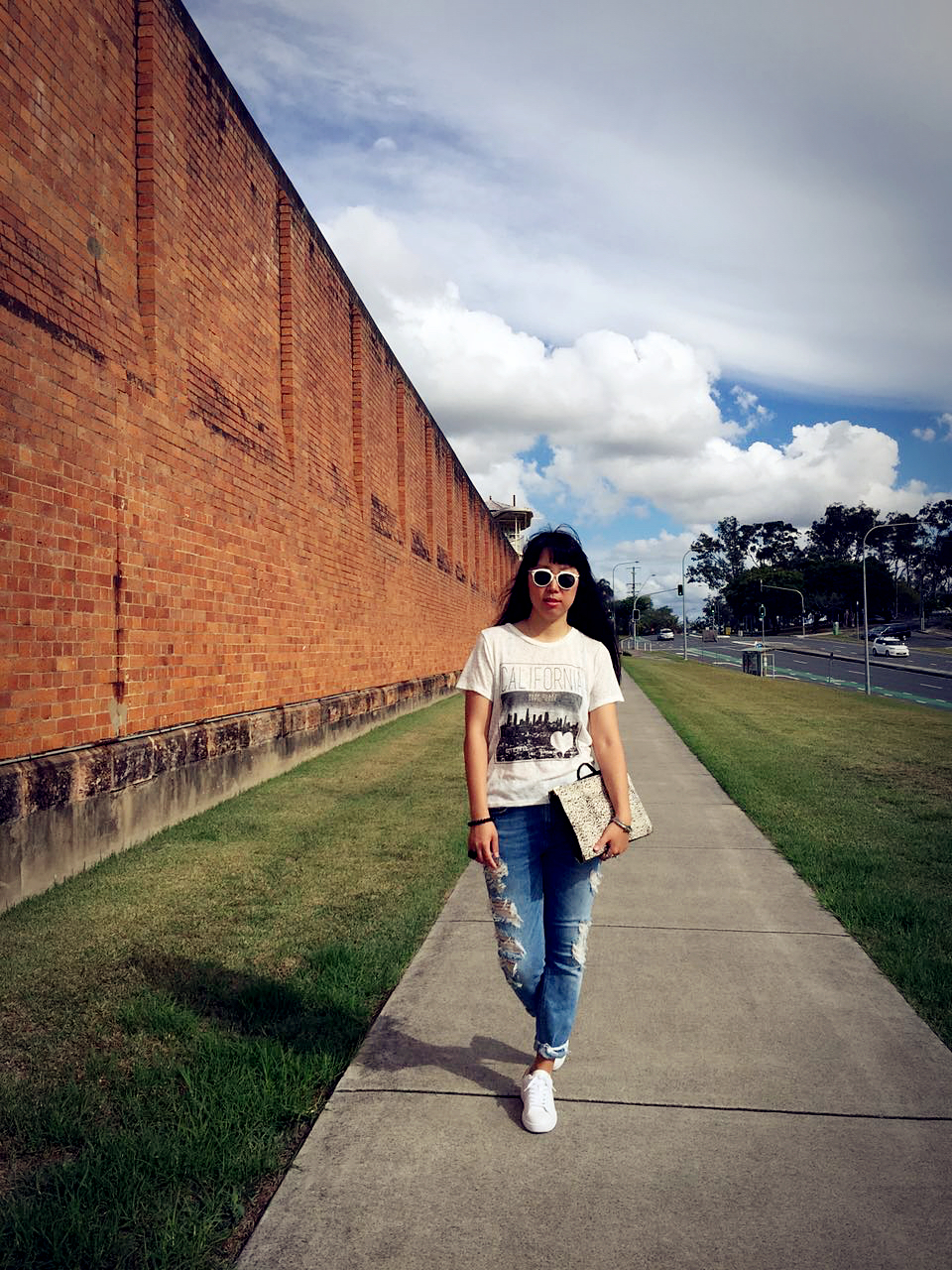 If I'm not going to a special event, my daily styling takes me only 5 minutes. I know sometimes you might stand in front of your overcrowded closet and wondering why there is nothing you can wear, trust me, it happens to everyone.
However, if you practice hard and enough on your personal styling, you will be able to use your items more effective and speed up the styling process and step out of the house on time.
One of my simplest style formulas is "WHITE TOP + BLUE JEANS + WHITE SHOES = CASUAL STYLE"
Today I chose this white California Burnout Tee, love the soft and super light material; the open back design is the highlight, which allows a little exposure of my back, a black bra with unique back design adds some degree of contrast and reflects multi layers from the back of the look.
I love distressed jeans, they help cover the flaws of my shape, more importantly they are fun to wear, and I can never get tired of them.
Any white sneakers can go with this look; I picked Liam Sneaker because I am obsessed with the golden heel detail and the soft cushioning comfort.
I probably decided on this overall look in 2 minutes, and the nest 3 munities I spent on selecting my accessories. A white frame sunglasses was picked to brighten my entire look, a rectangle animal print bag brings a little lavish to the style. Bags can definitely play a significant part in the look; you can go with a bright color mini shoulder bag, or a black leather tote.
Time's up, ready to go. Don't hesitate to go grab a coffee or brunch down the road just because you have no idea how long it's going to take to get your style up. You only need 5 minutes.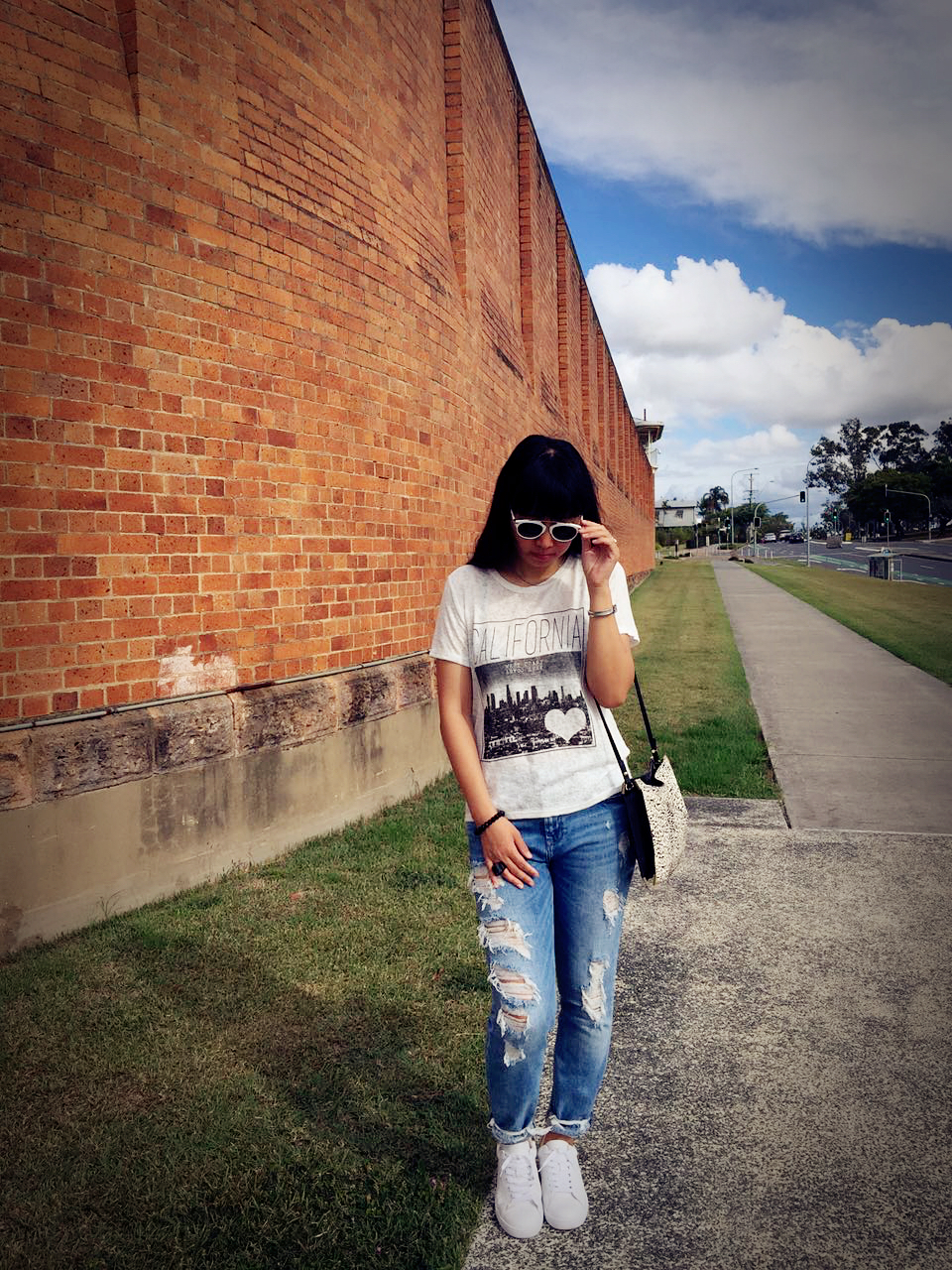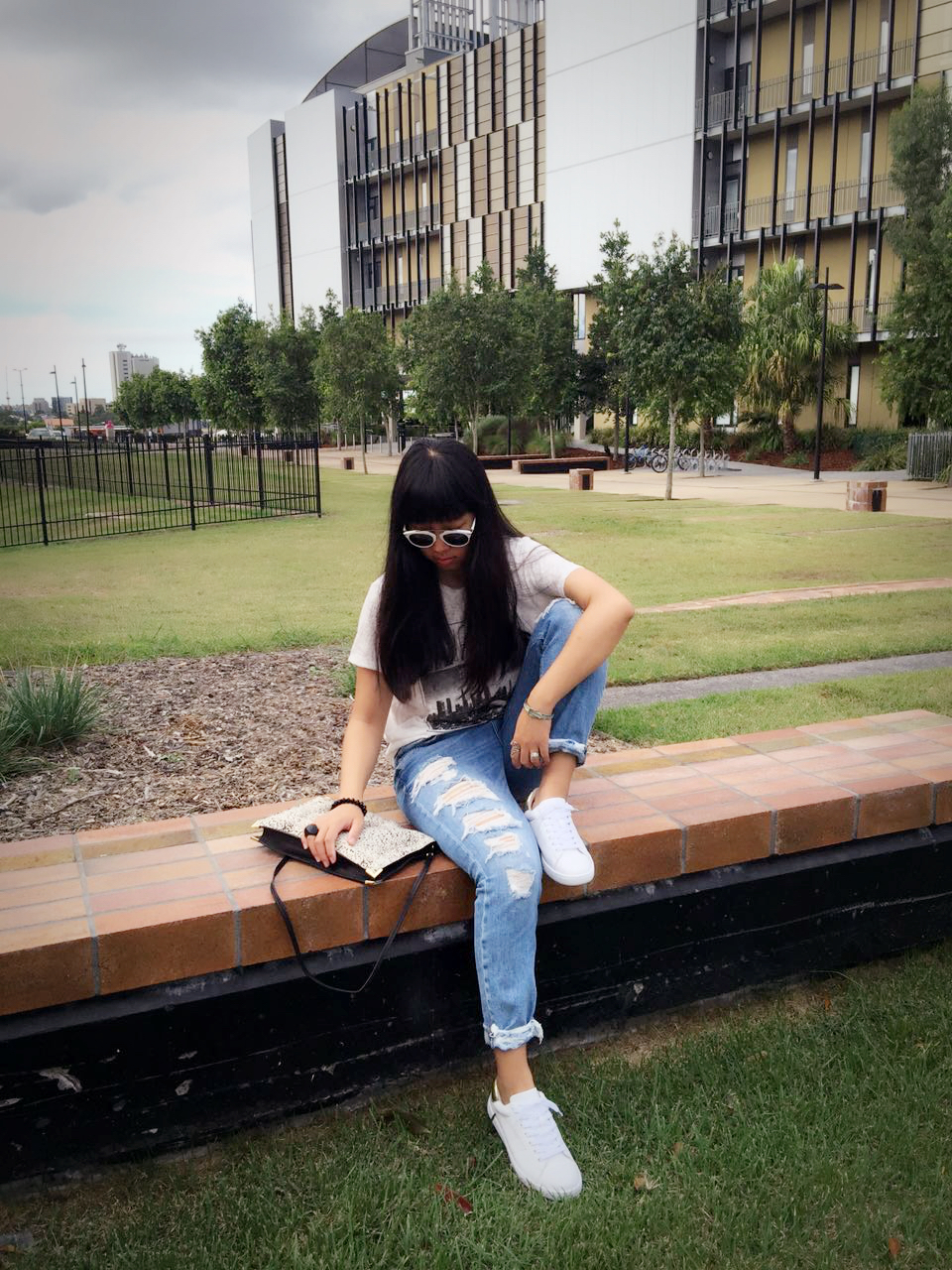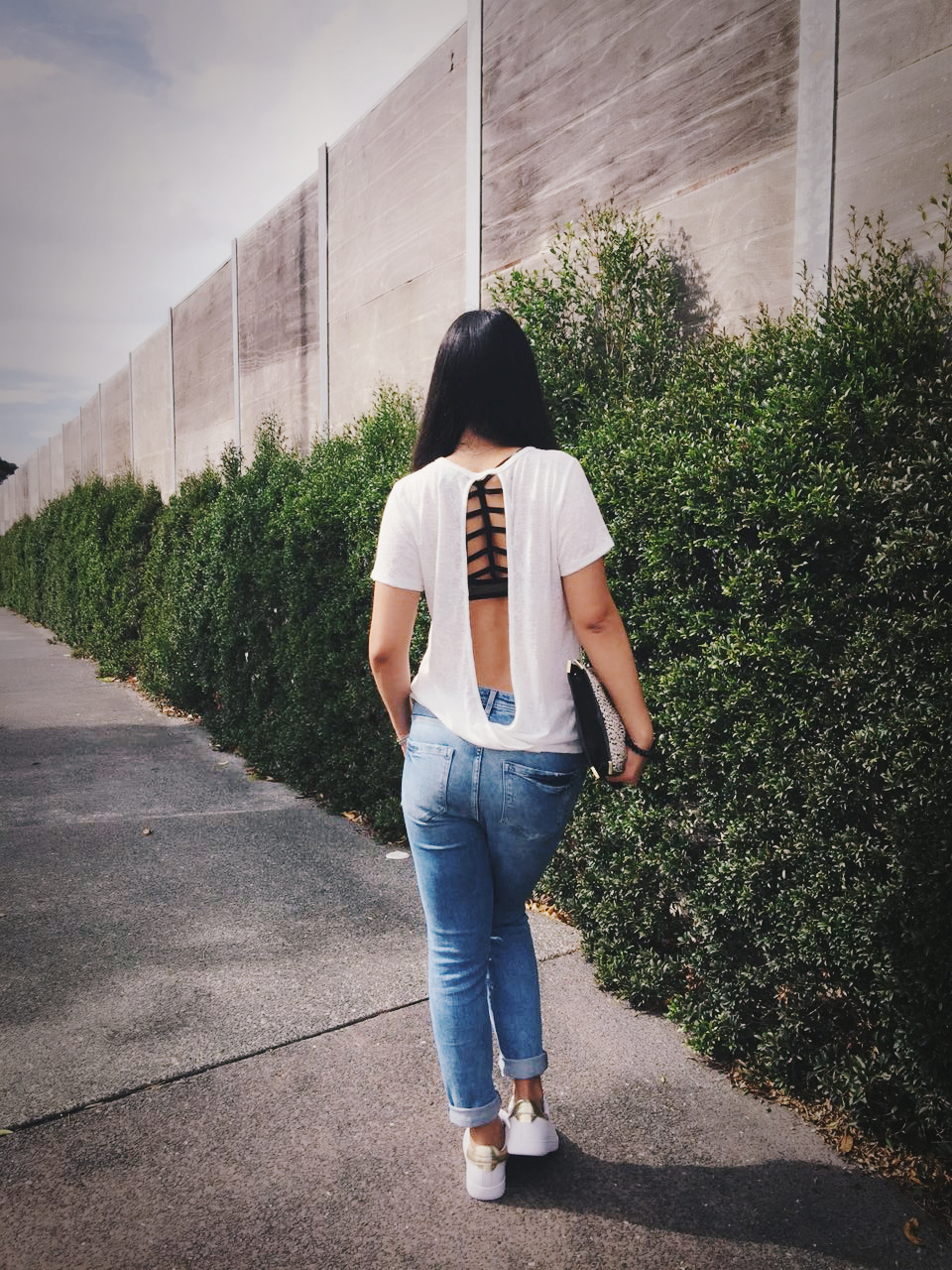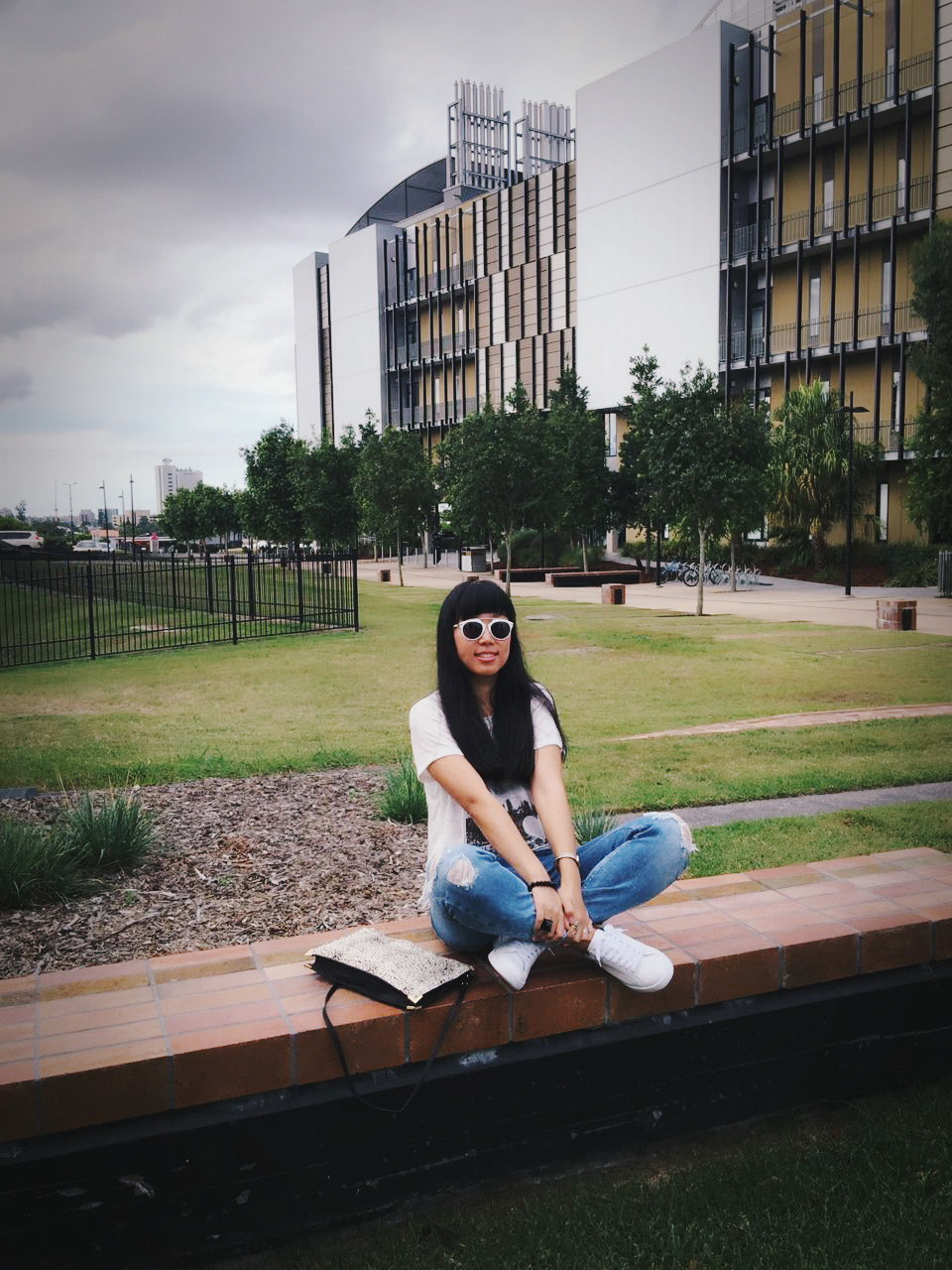 GET THIS STYLE
California Burnout Tee from Forever 21
Distressed Jeans from ZARA
Liam Sneaker from Witchery
10