How many of you are denim fans? I am not literally a denim lover, but I love my look today. As you all know Brisbane is turning into winter at the moment, a pair of jeans are the best choice for everyday look now. As much as I am not willing to let summer go, I love to wear my white wrinkled shirt, it is very soft and comfortable for the skin. To resist the on-and-off chilly wind, I dug out one of my favourite denim vests which I bought three years ago, in fact, I can't get tired of wearing it, it matches well with a great range of items including maxi dresses, tees, shirts, bra tops. What I love the most are the pins on the shoulders and the distressed little details.
The idea of this look is to combine soft texture shirt with hardcore denim items to describe a girl who has strong appearance but a soft heart. While most of the trees are falling asleep, I am happy that I have captured some of the beautiful flowers before they wither.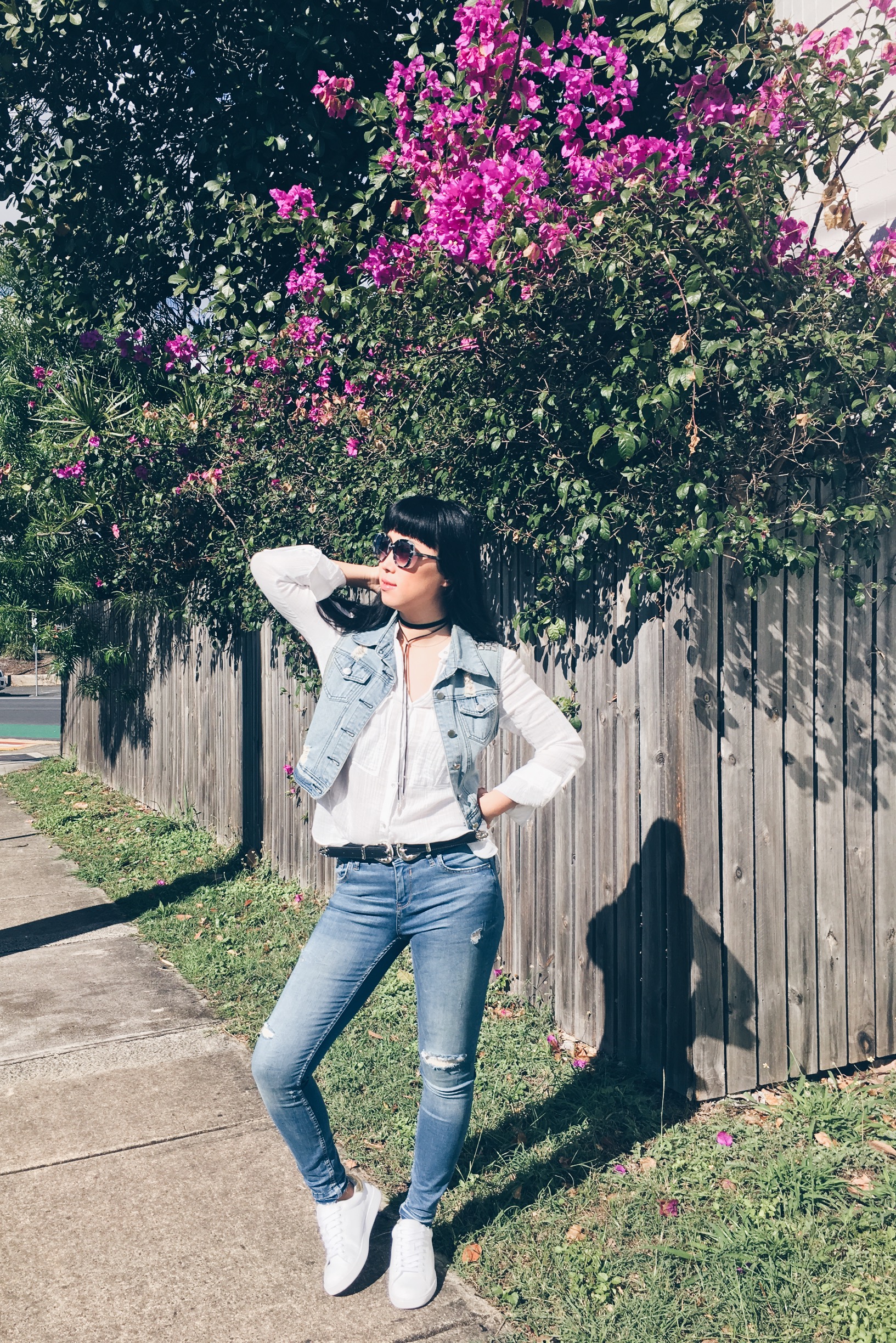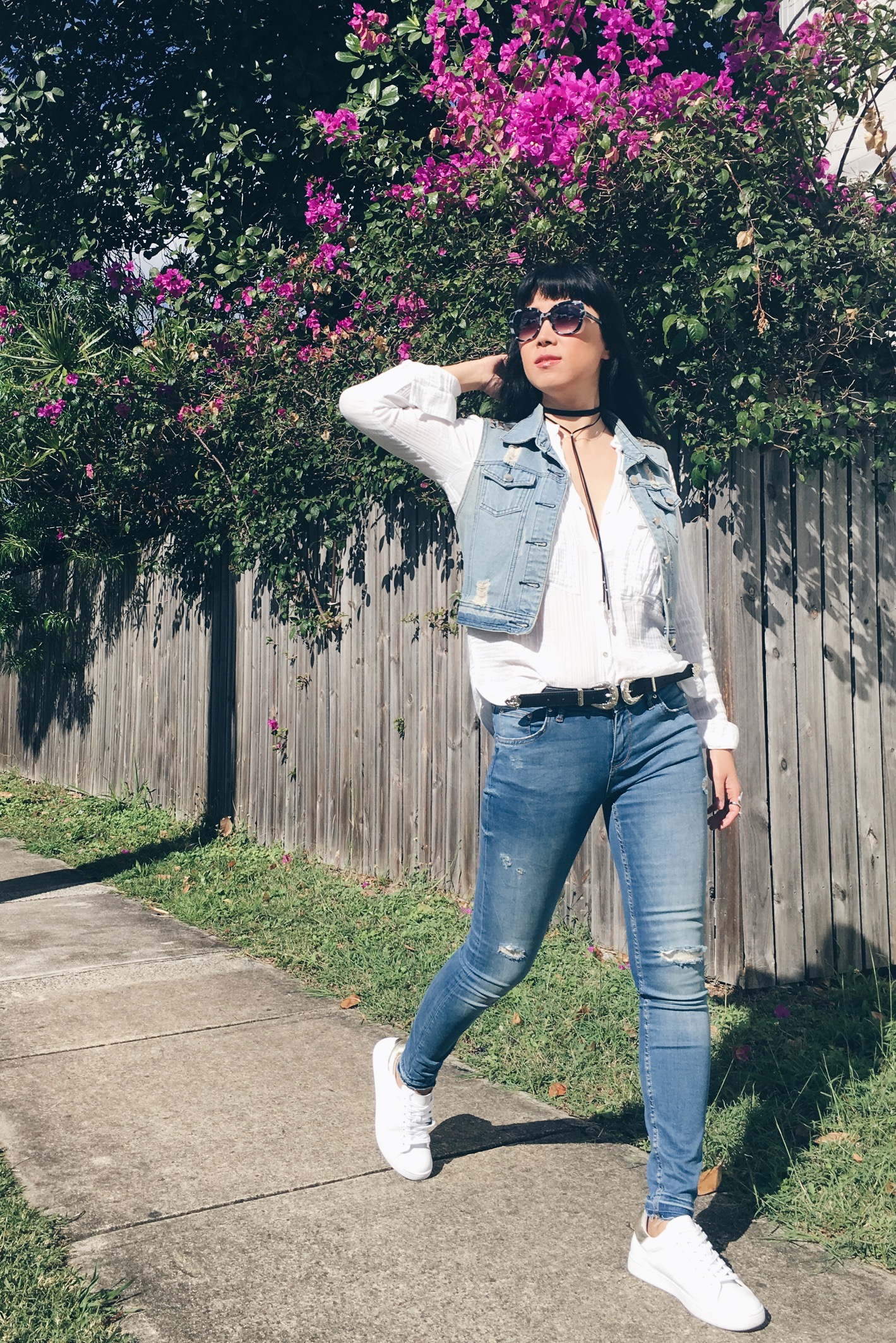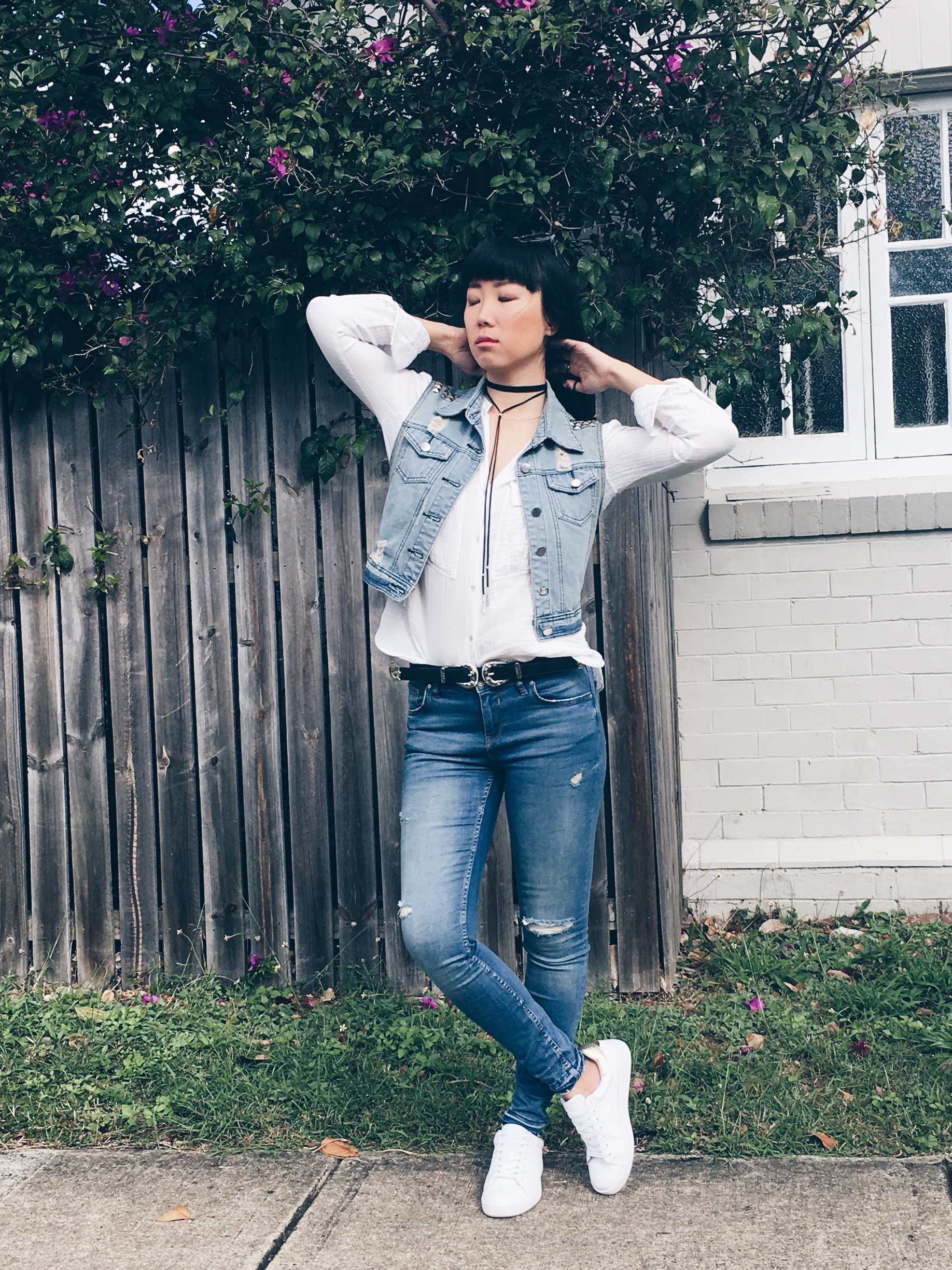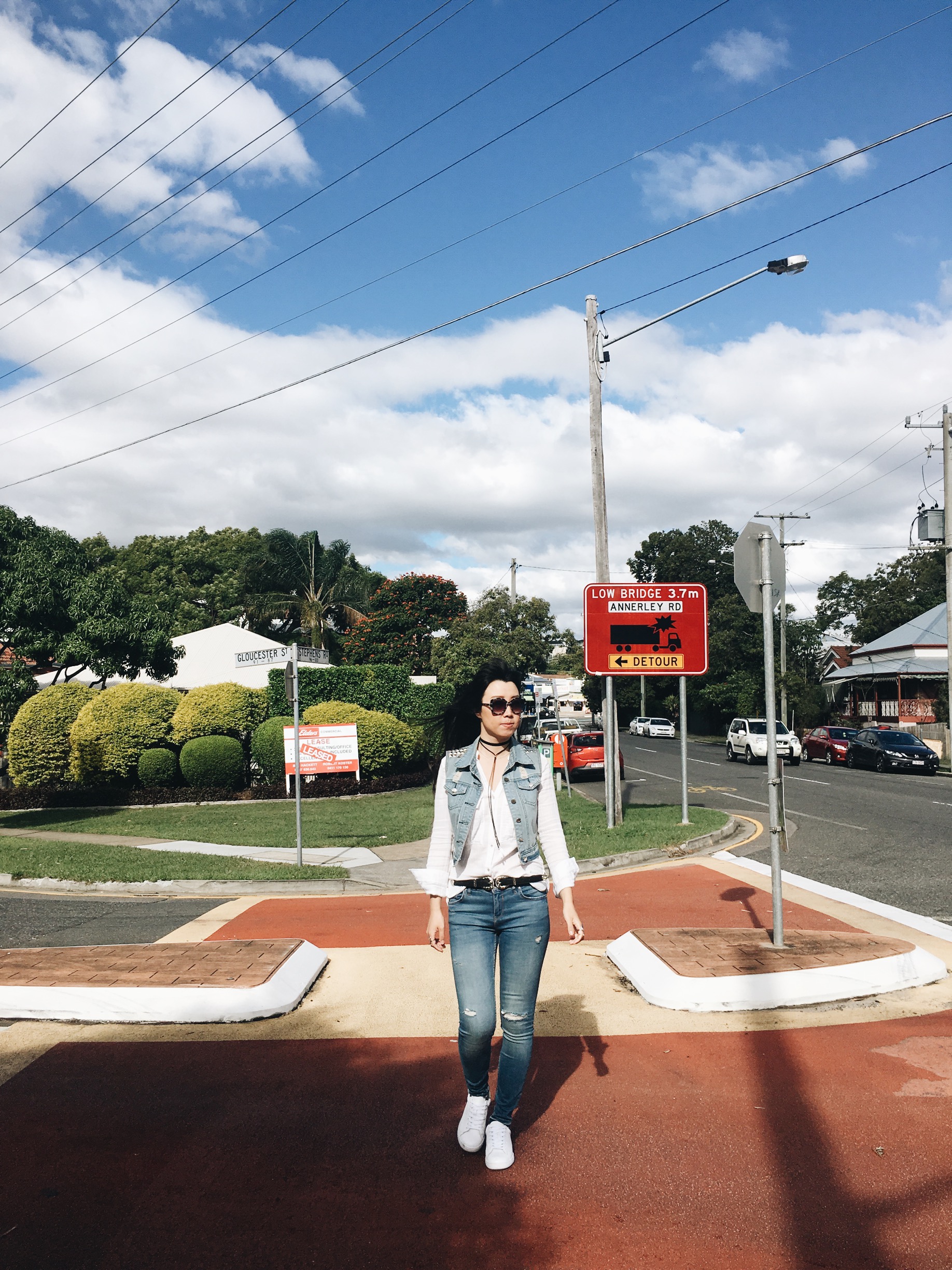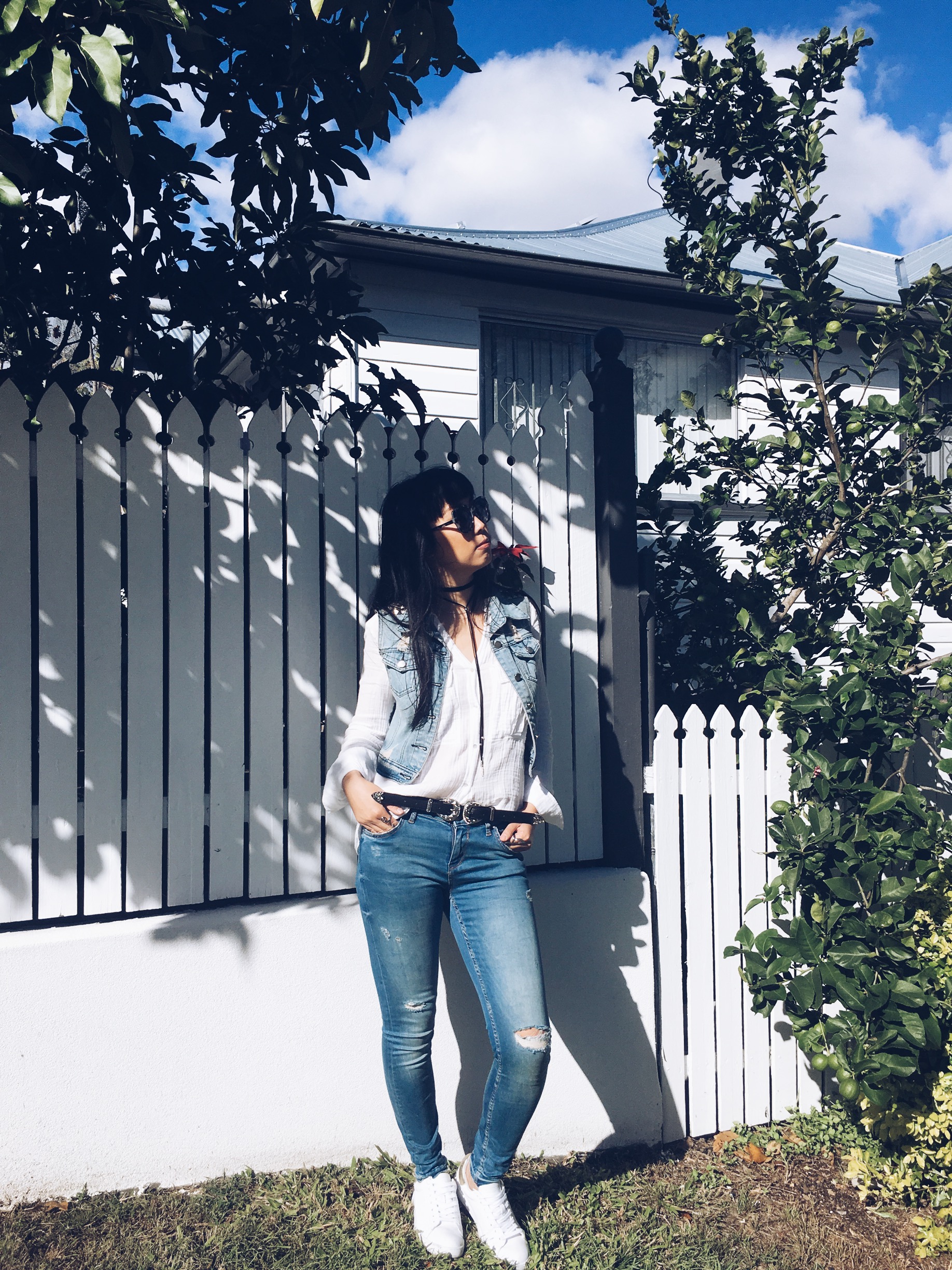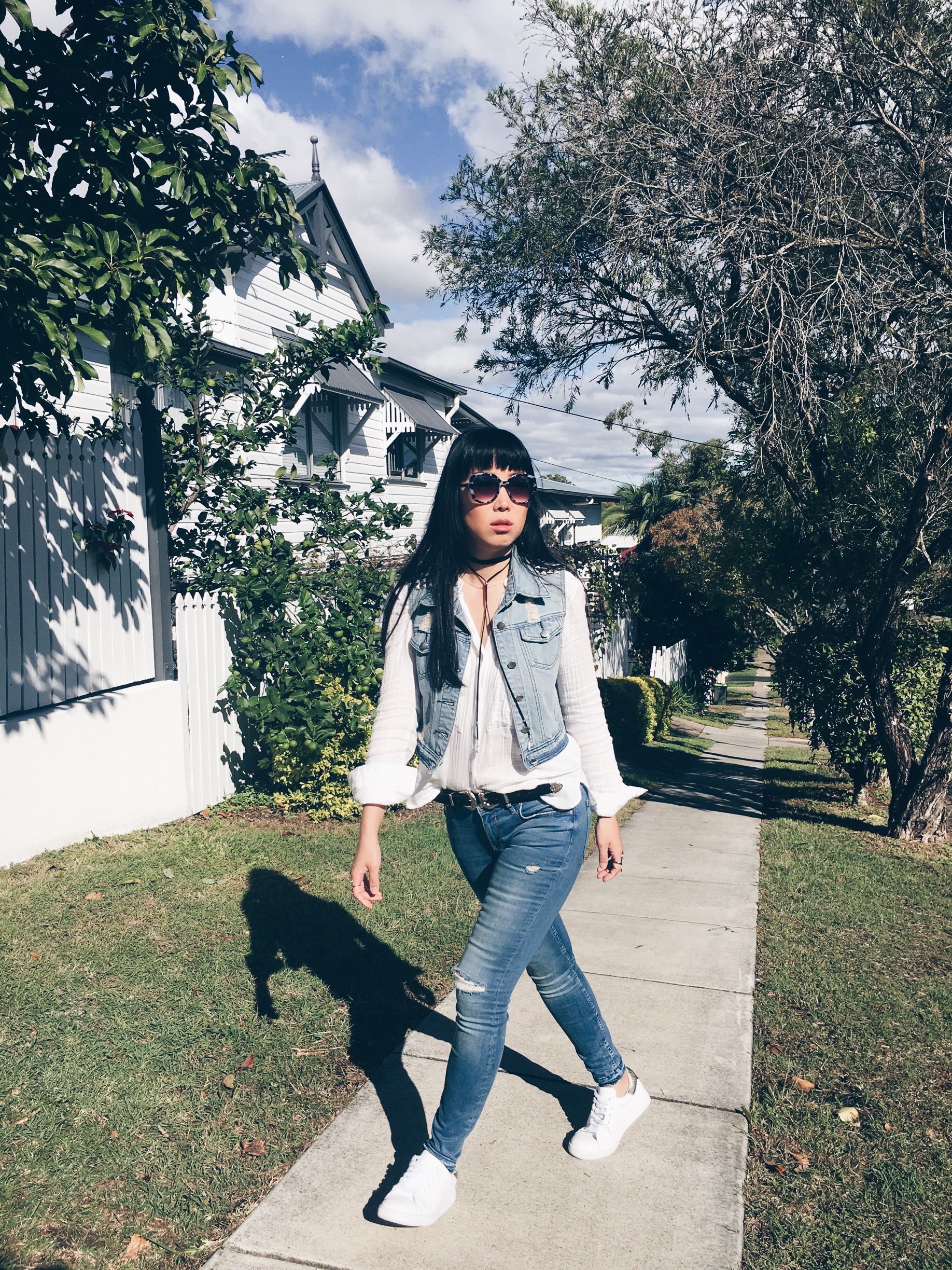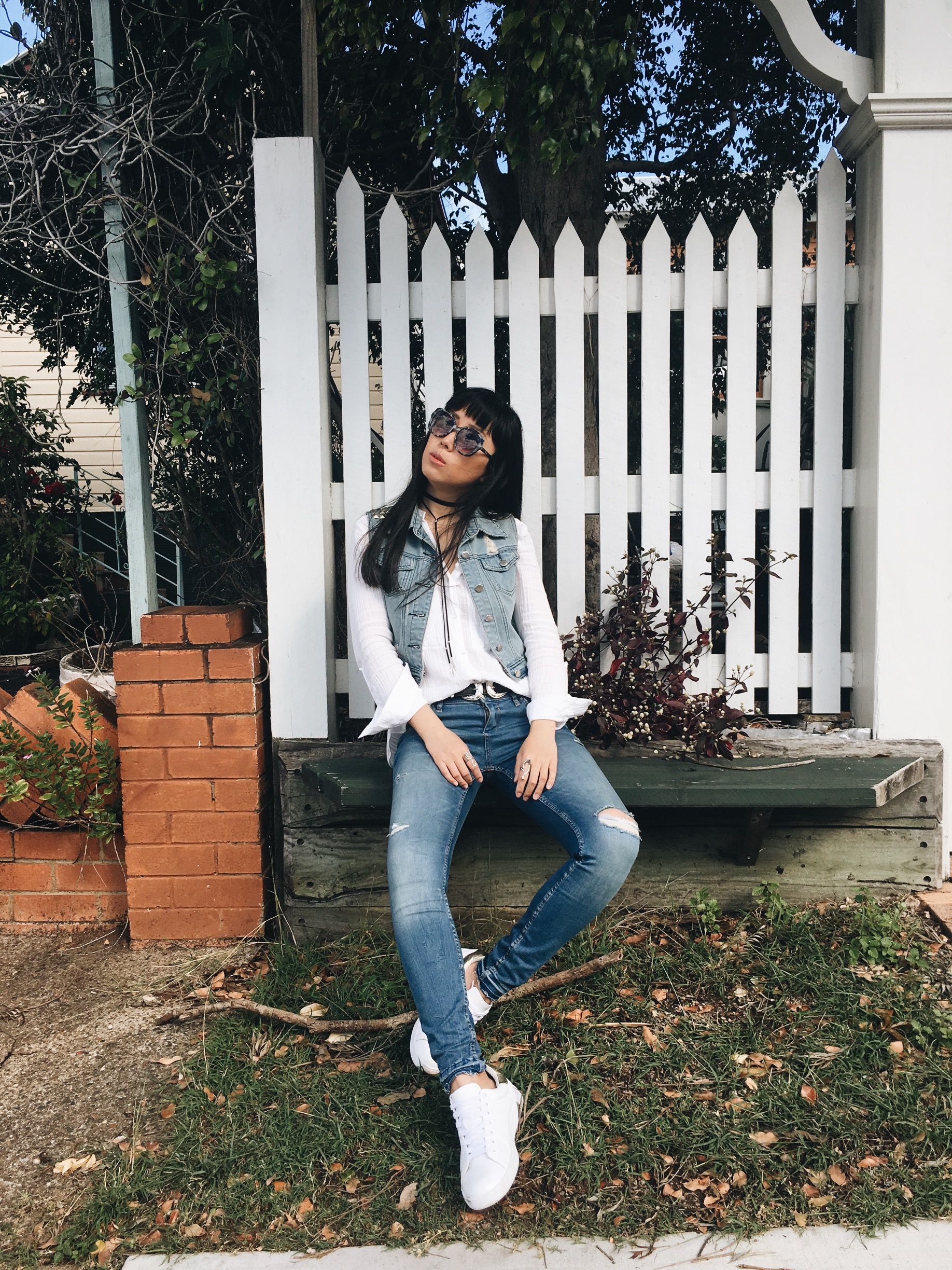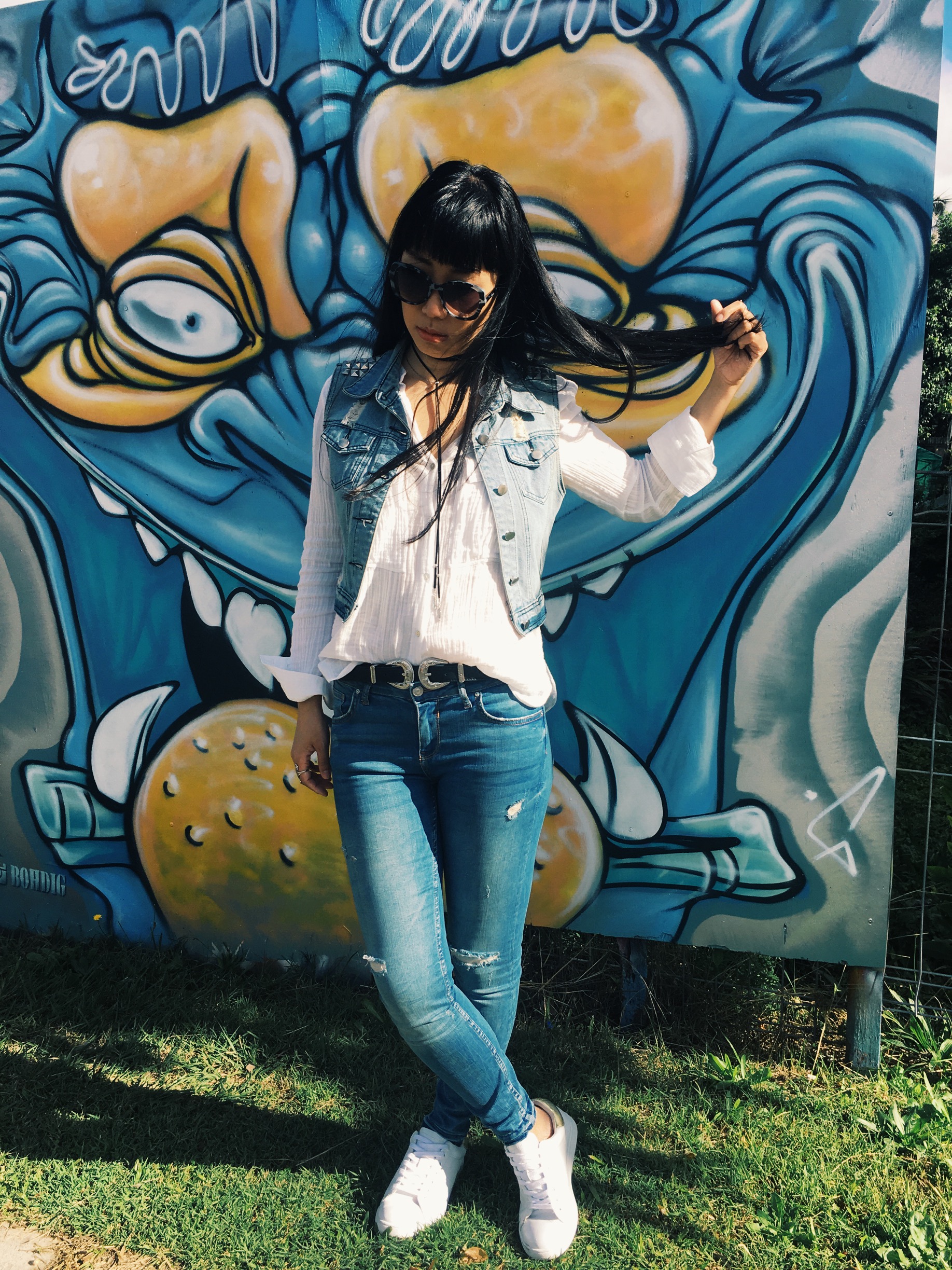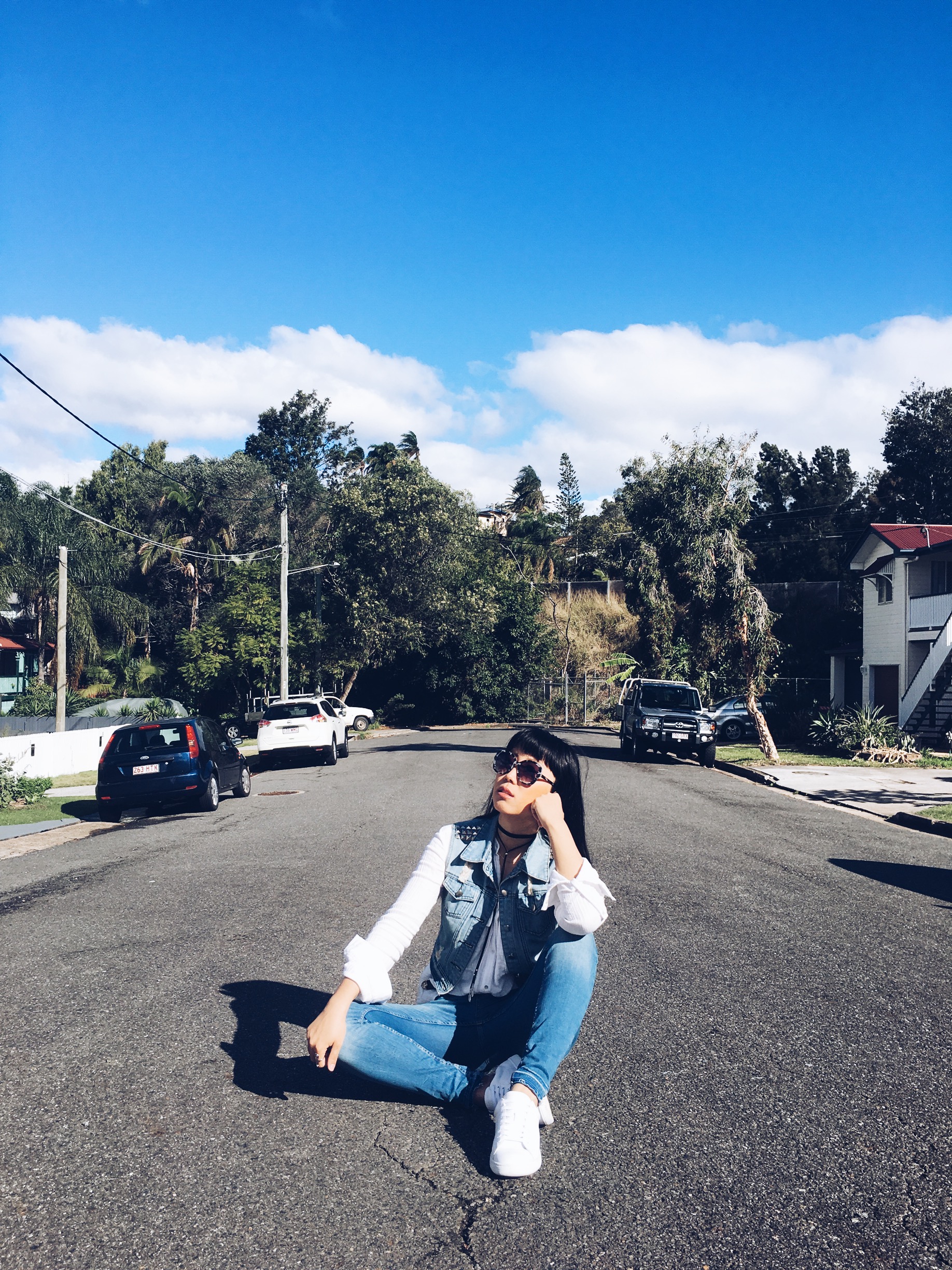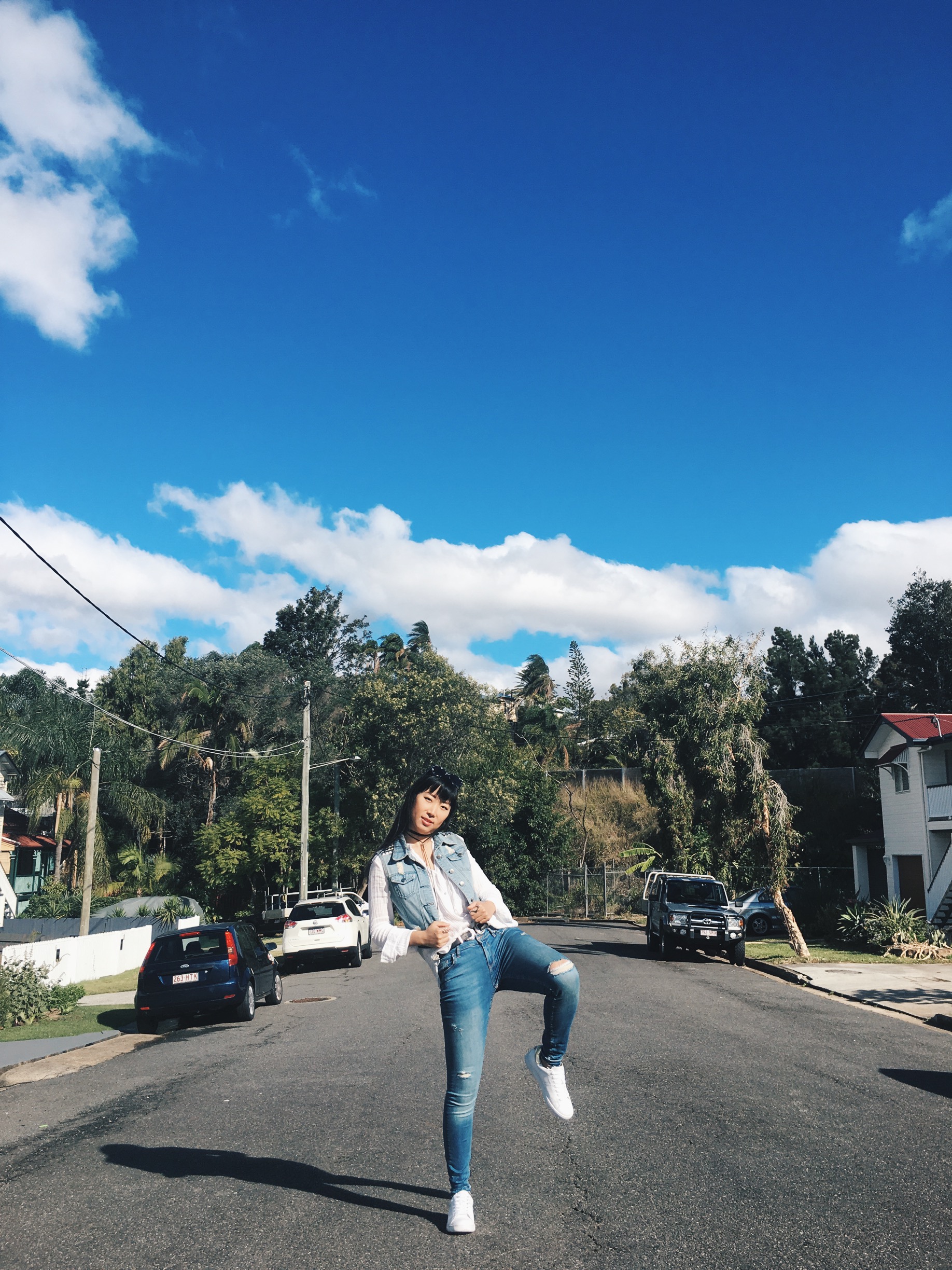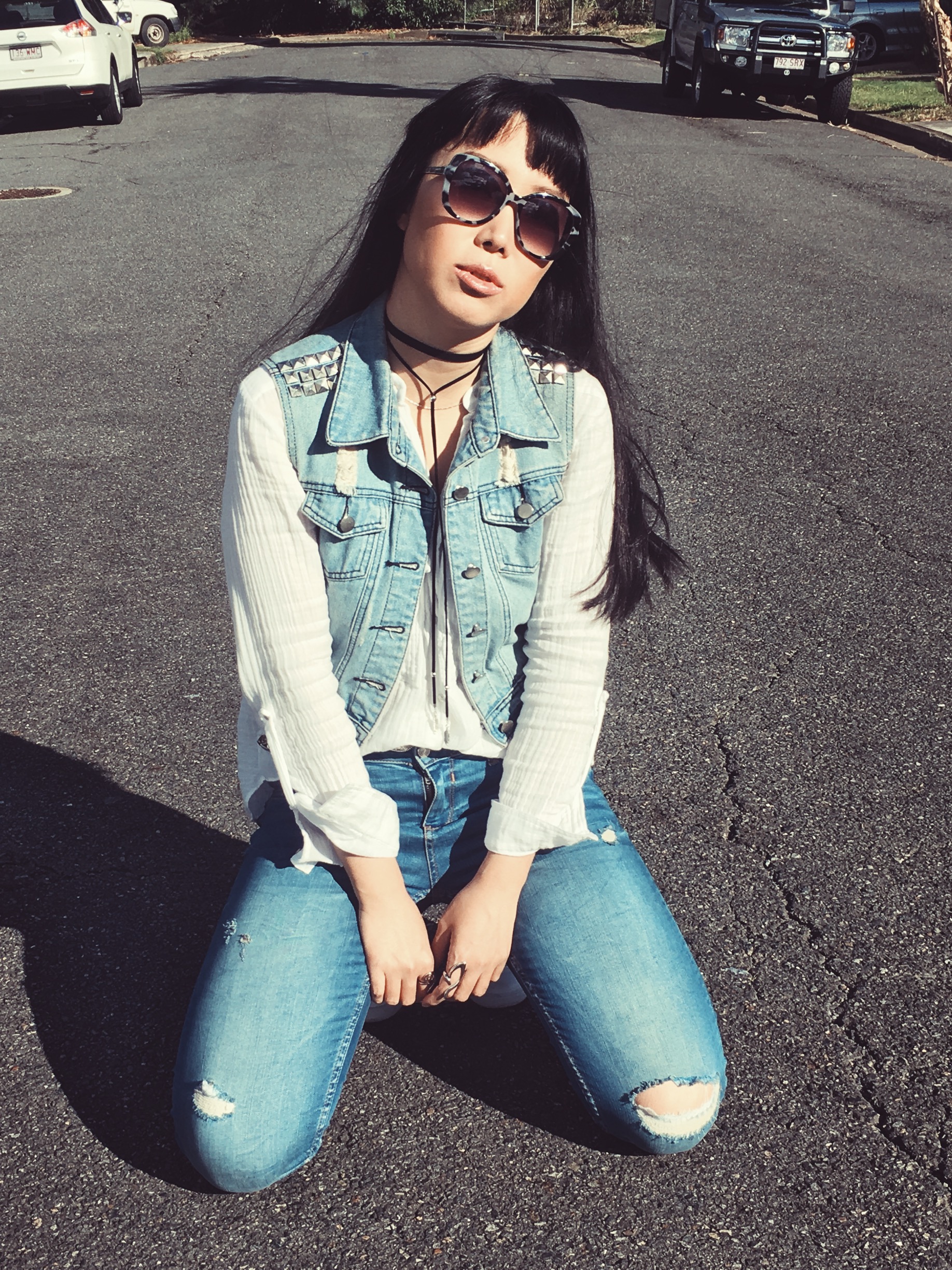 Almost forgot to mention, my mobile version blog has released, on my main page you can find the IOS and Google play download button.
I am so happy that my blog has gone so well so far, I have only started a month ago, thank you for your support. 😉😀
Love xx😘😘😘
Joy
ps. Who doesn't love selfies?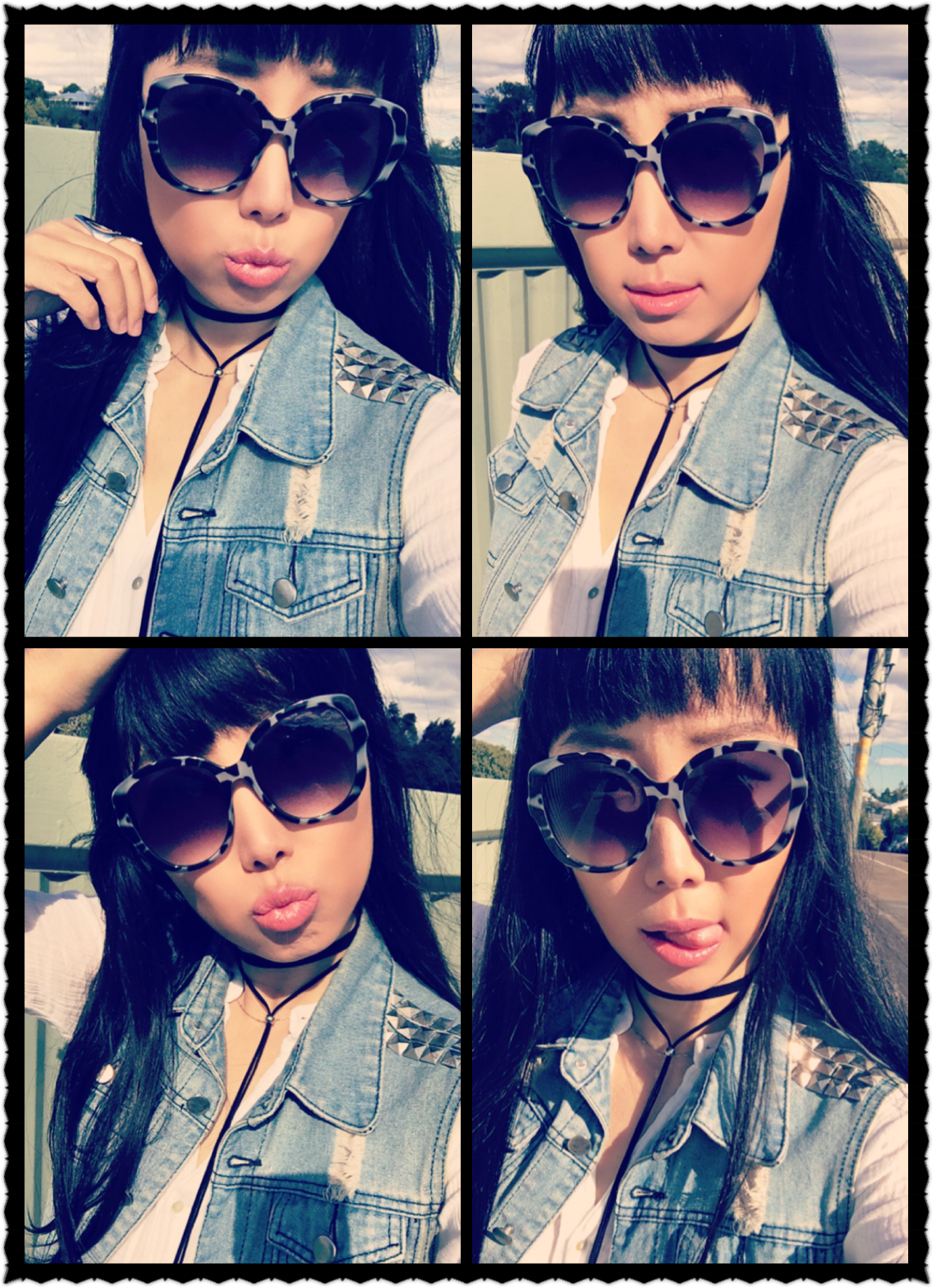 GET THIS LOOK
Denim Vest – old
White shirt – Zara
Skinny jeans – Zara
Sneakers – Wichery
Sunglasses – Sports Girl
7