It was a wonderful short trip to Melbourne last week, I felt fresh and recharged. Sometimes it's good to get away from current environment and step out of my comfort zone. I love the colour of Melbourne.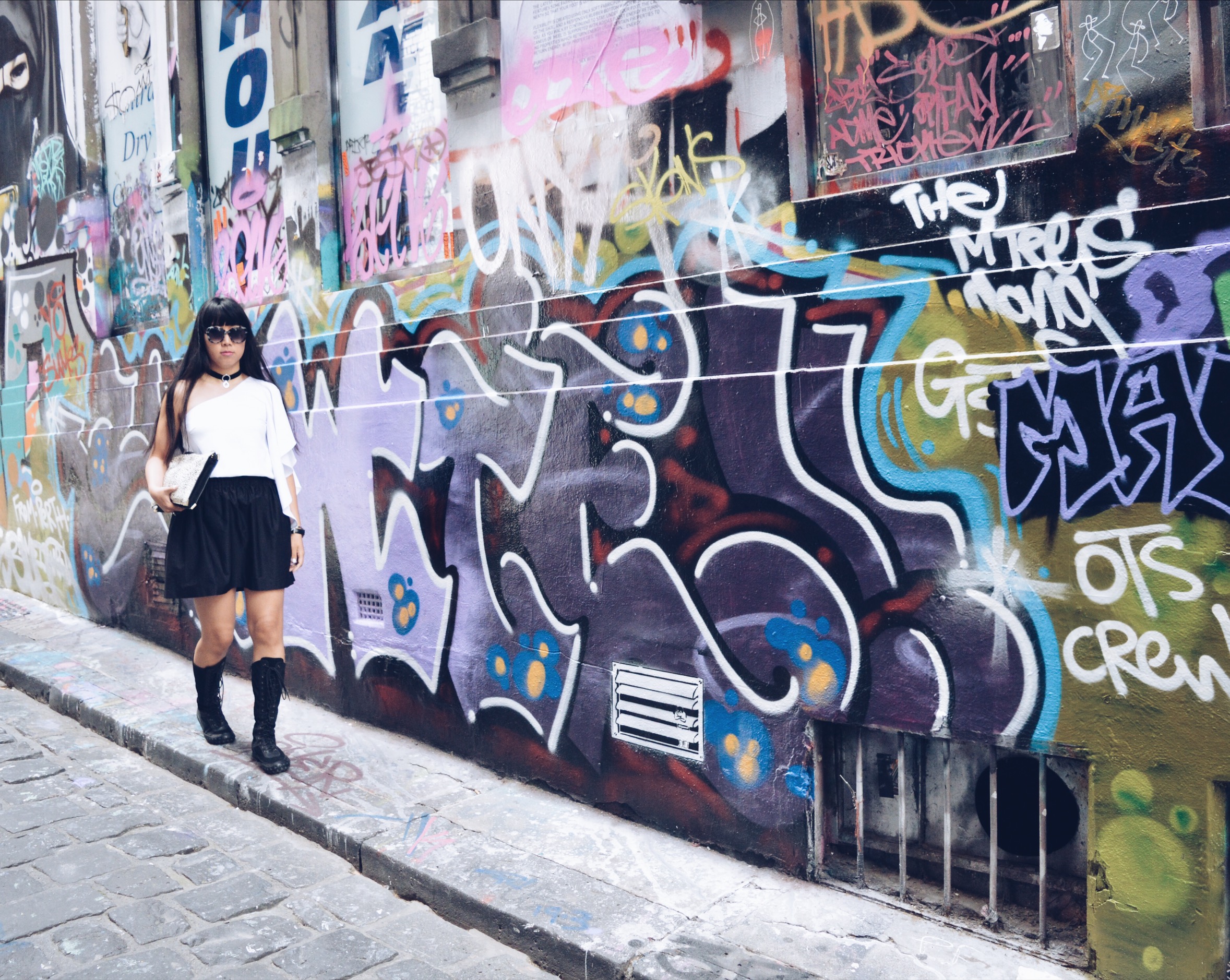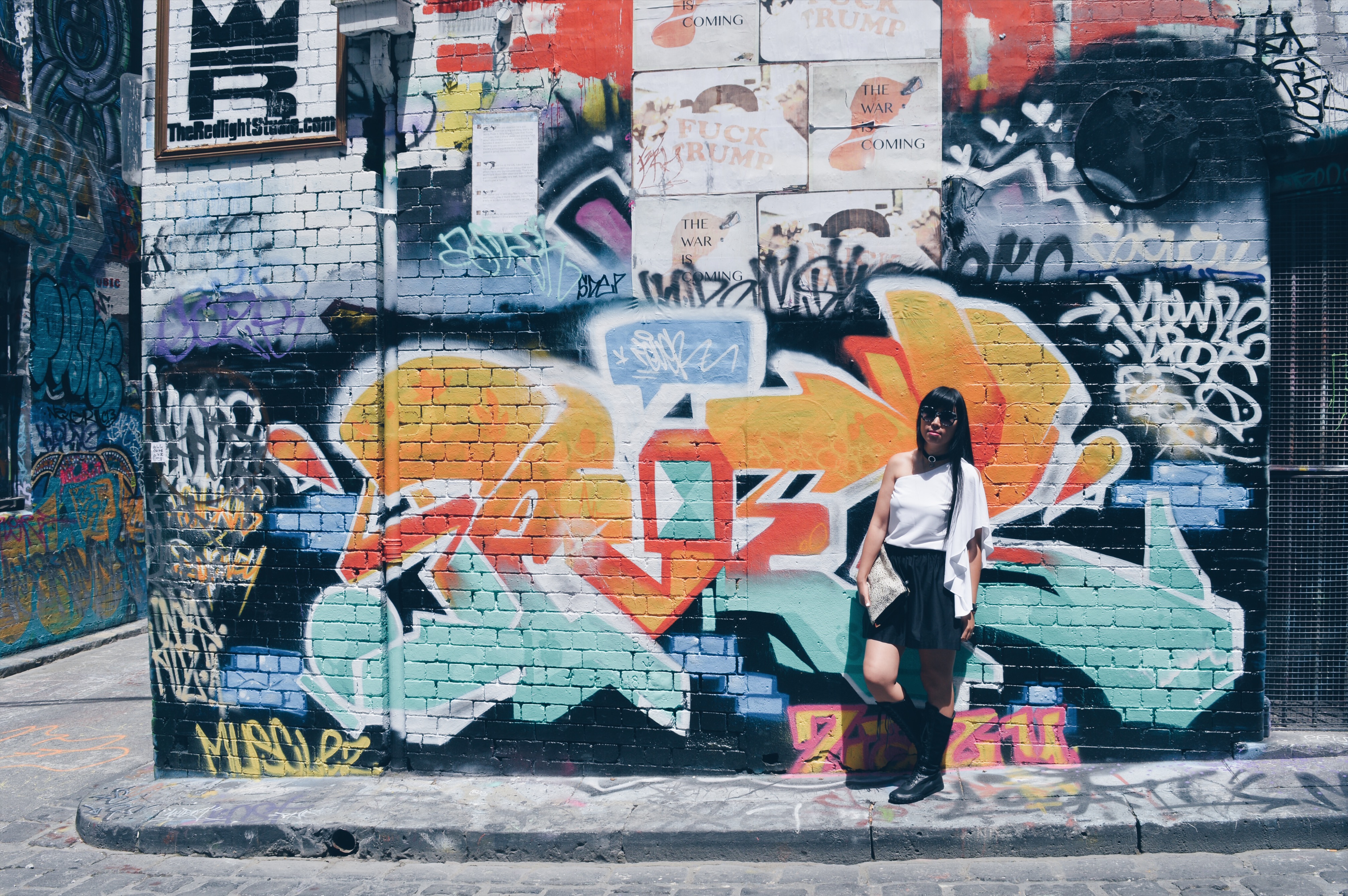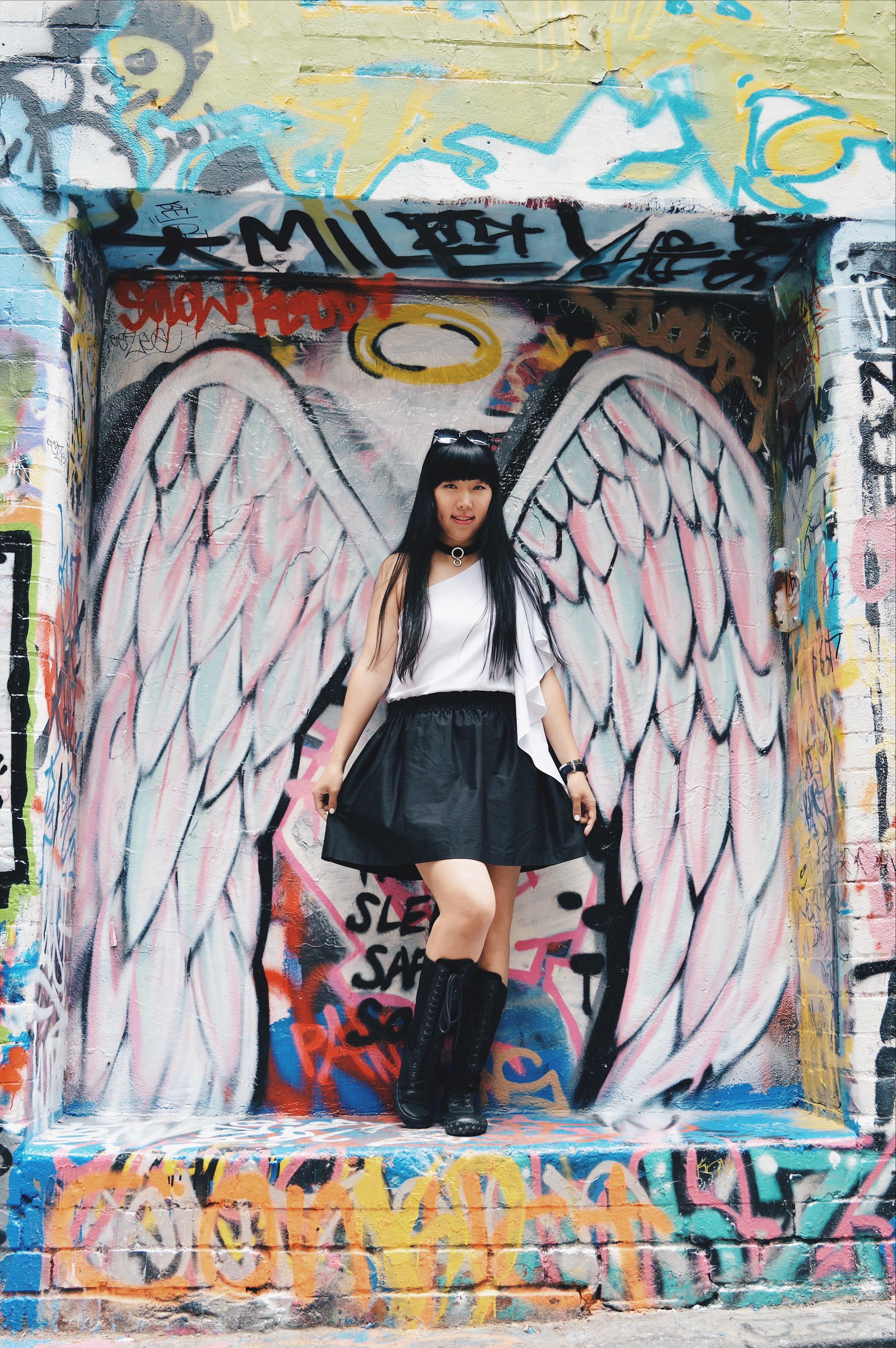 Shooting OOTD in Melbourne was an amazing experience, the city is busier than Brisbane. A lot more people walked pass while I was doing my photo shoot, which made it more challenging. I found that I became more confident than before, and I can do better next time for sure.
Melbourne is a colourful city, I love the street art and culture here. Just because of that, I didn't want to blend in with colourful outfits. All my outfits are picked in black and white colour, I believe the colourful world will be more beautiful if it's seen from a colourless world. I am in love with this one shoulder top, uneven design always attracts me. Besides, the animal printed bag is my all time favourite accessory, the watch and bangle are my new favourite babies.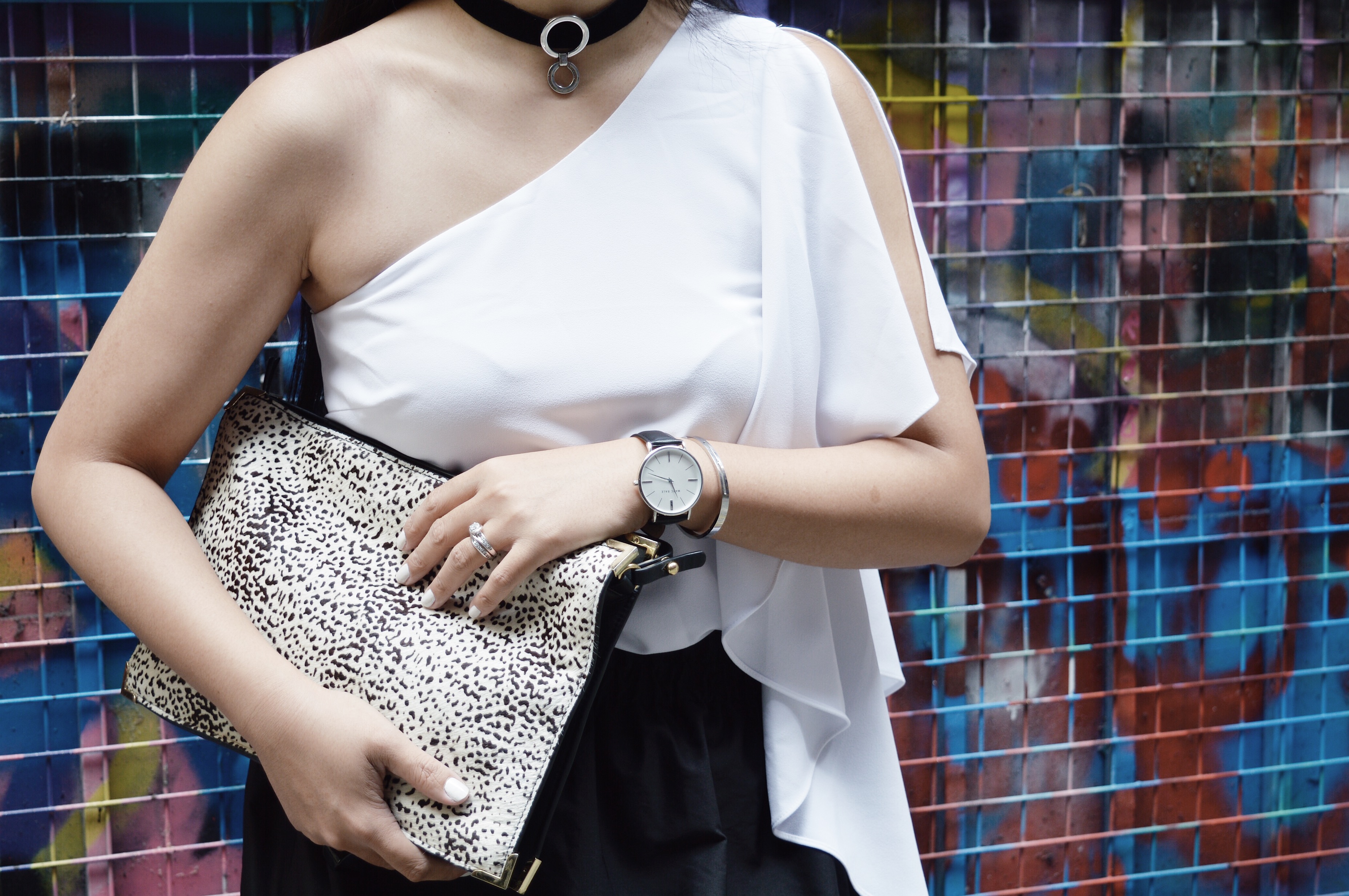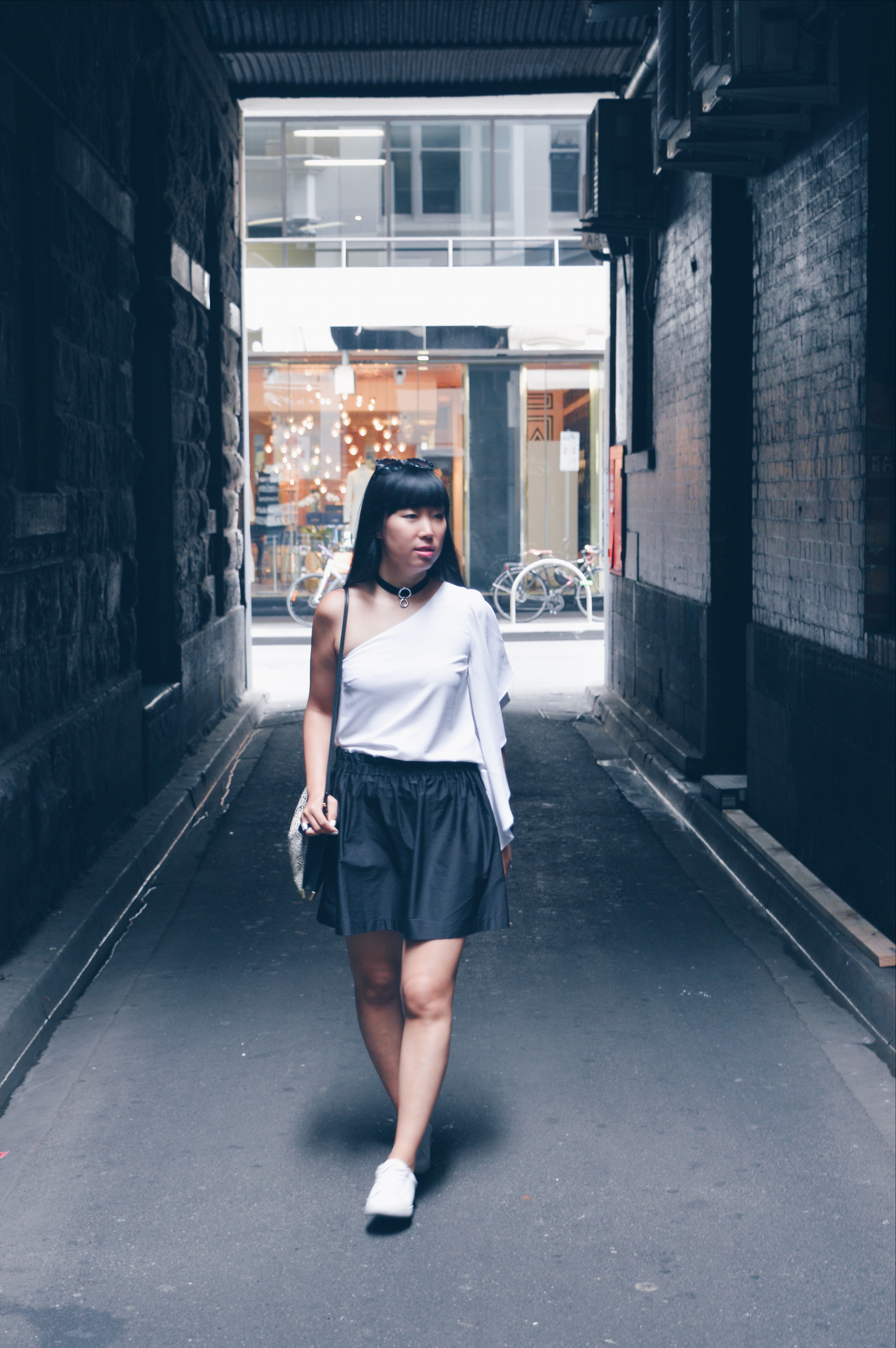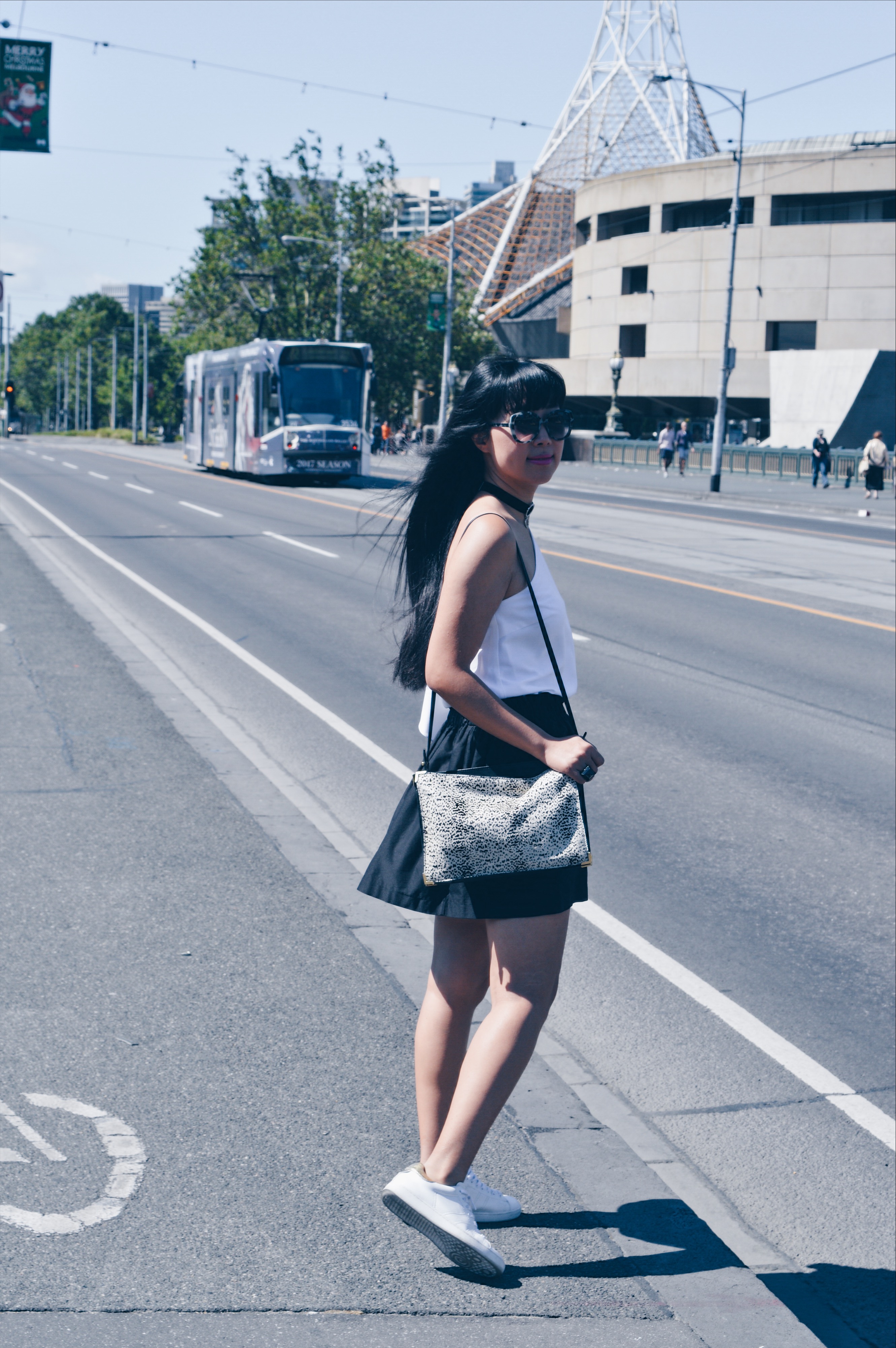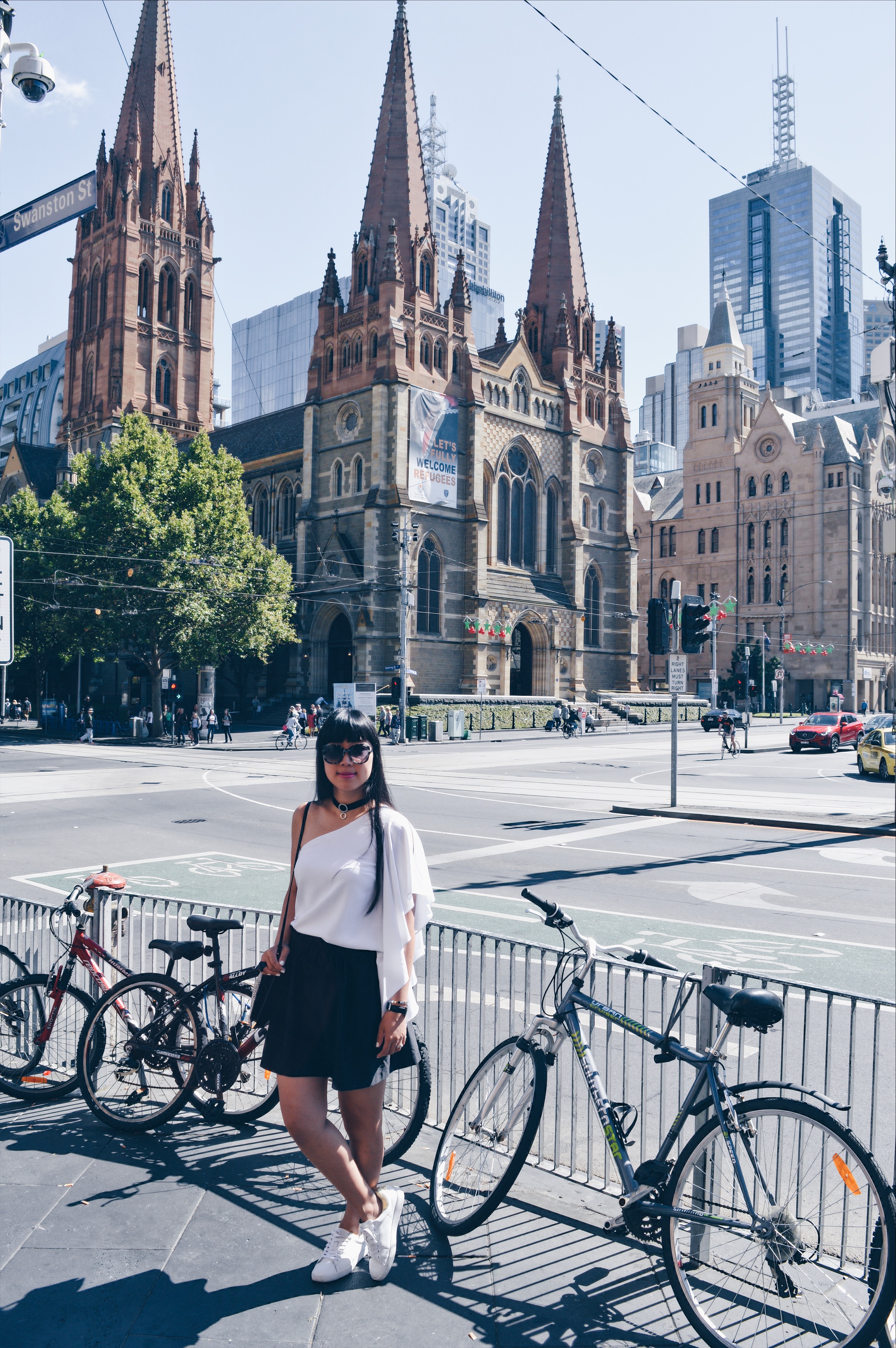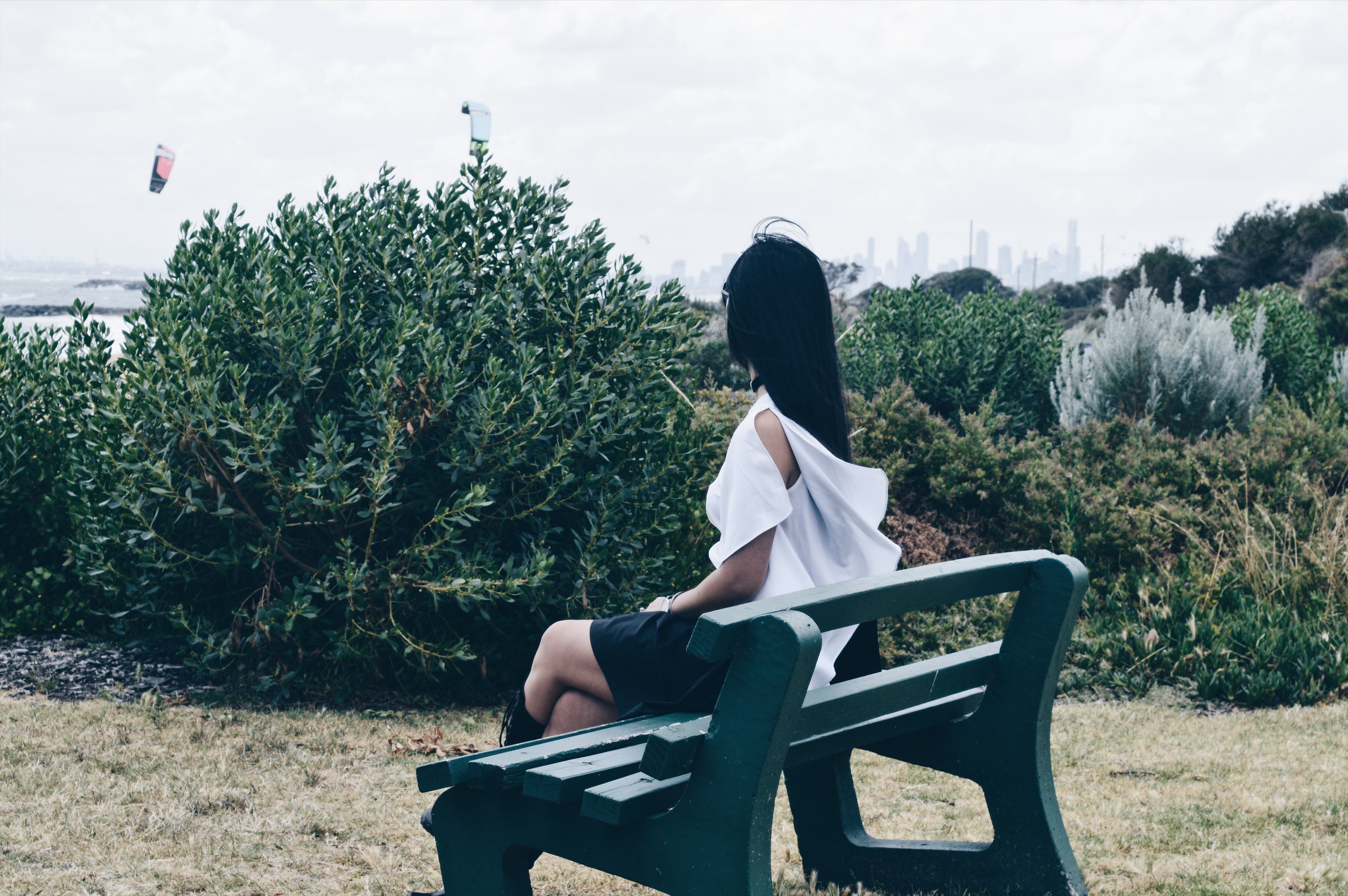 Top/Skirt/Bag/Choker – Zara
Watch – Marc Bale
Bangle – The Peach Box
Sunglasses – Sports Girl
Sneaker – Witchery 
Boots – odbo
0