New Caledonia is a lovely french speaking country in the South Pacific region, it might be easily overlooked by most of people while making their travel plans, I learnt about this country not long ago. After cruising for two days, I arrived in Noumea – the capital of NC on a cloudy afternoon, winter here is cool and comfortable, it's drizzling sometimes and leave the air fresh and clean. During the several hours I spent in Noumea, I have taken the iconic yellow train and discovered this beautiful city. Overlooking the city of Noumea on the top of the mountain is absolutely breathtaking. After sunset, most of the shops are closed, except the traffic on the road, everywhere else was so peaceful.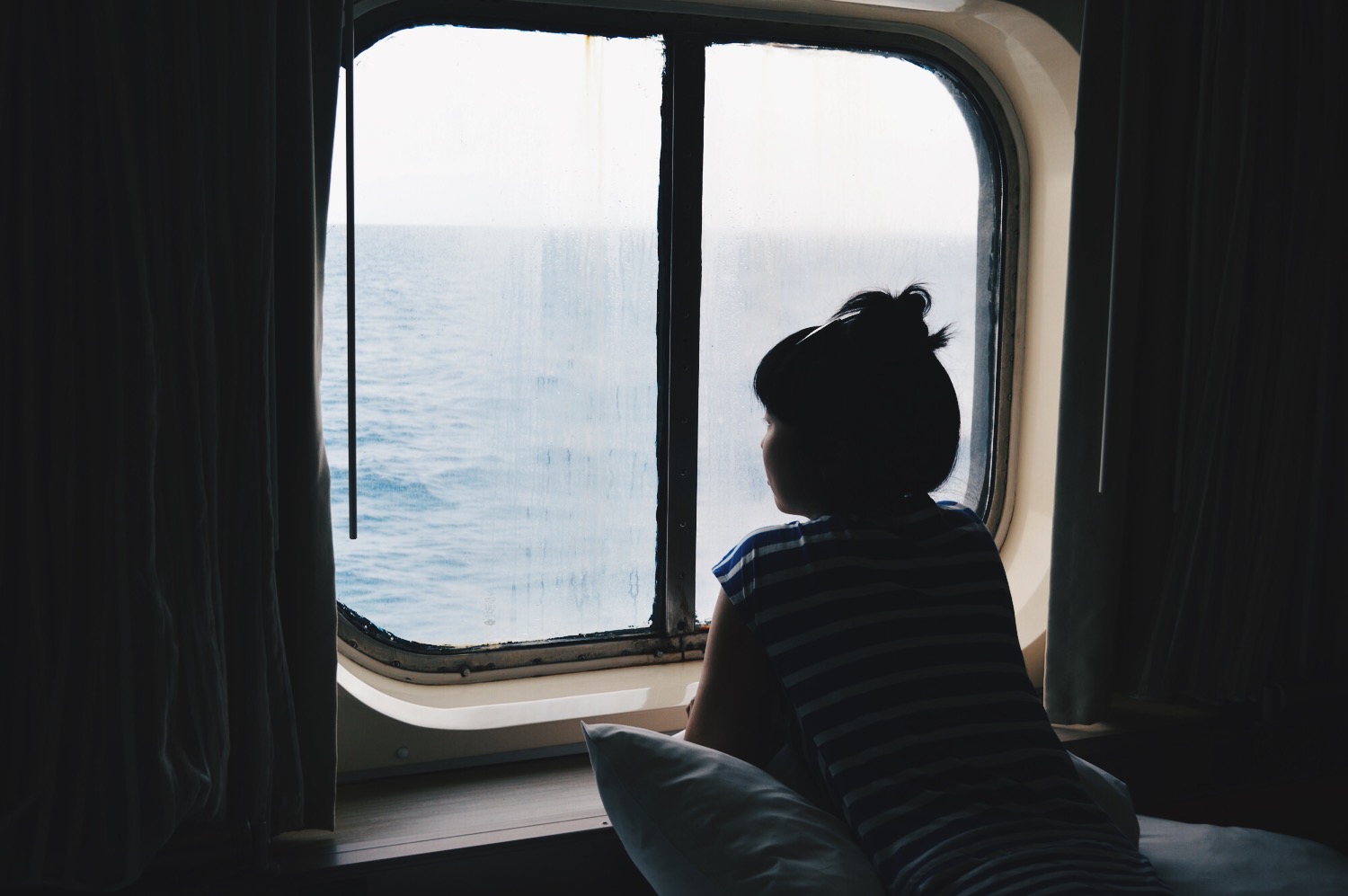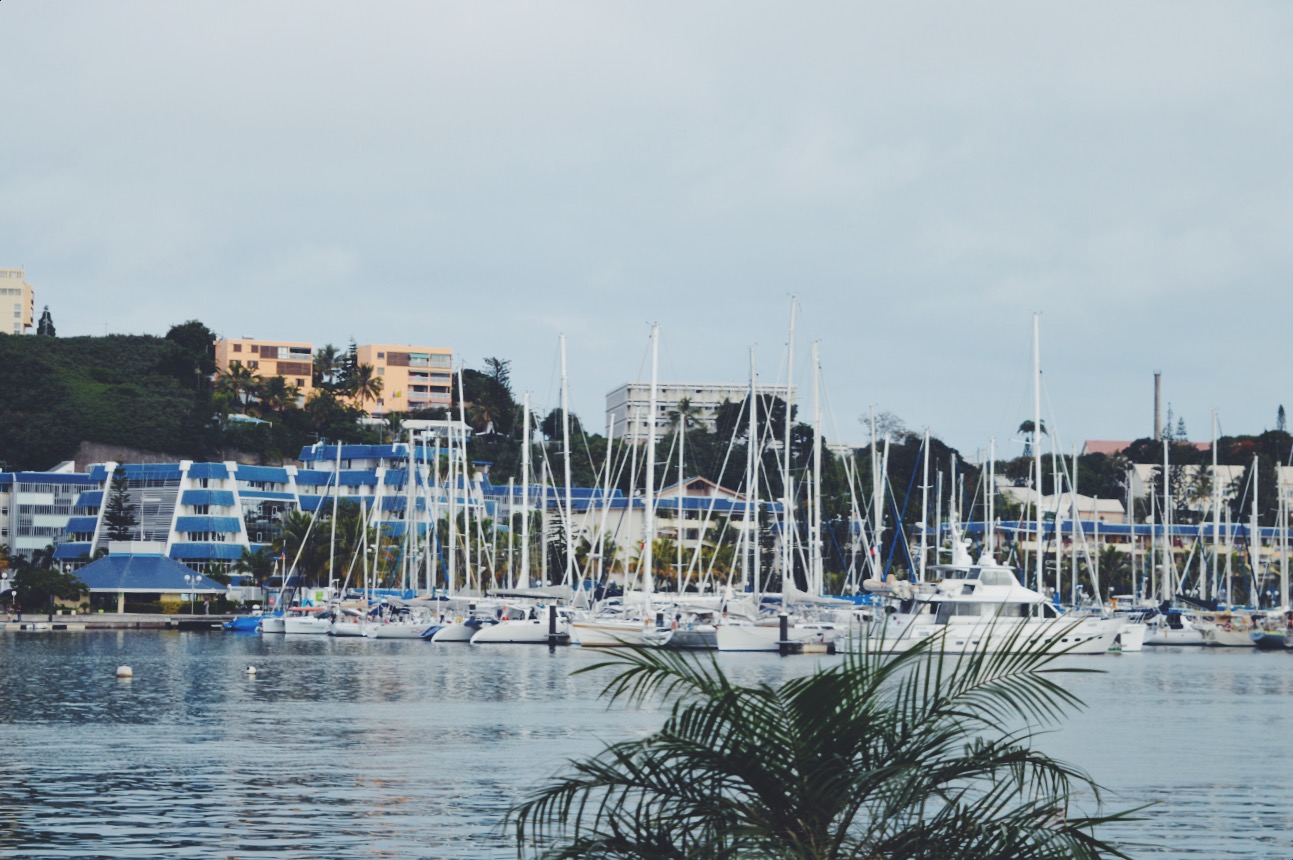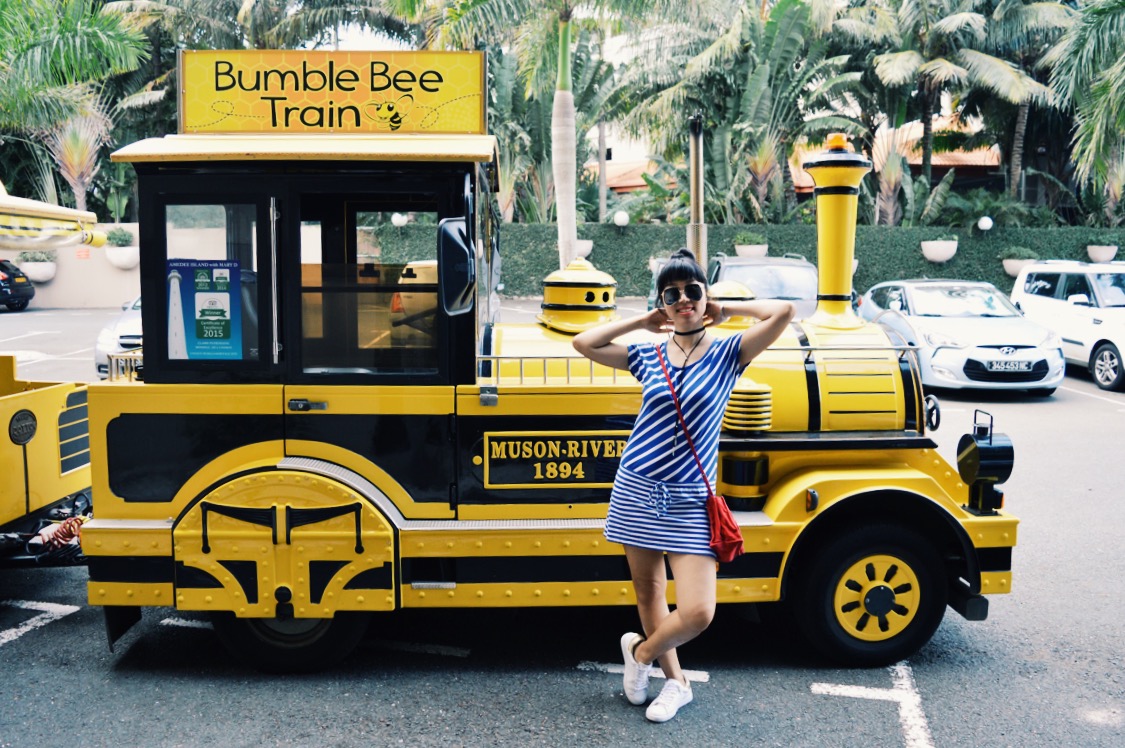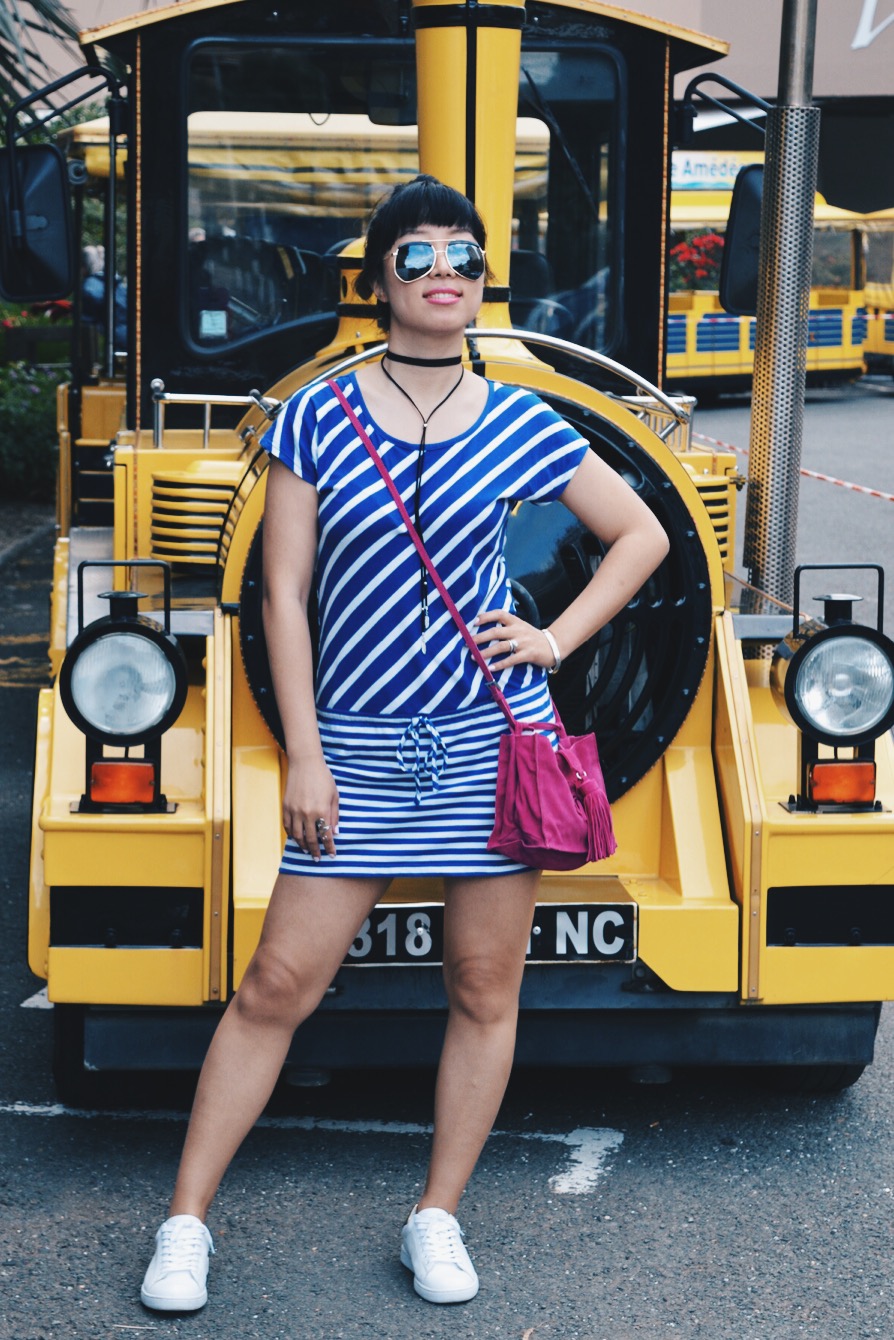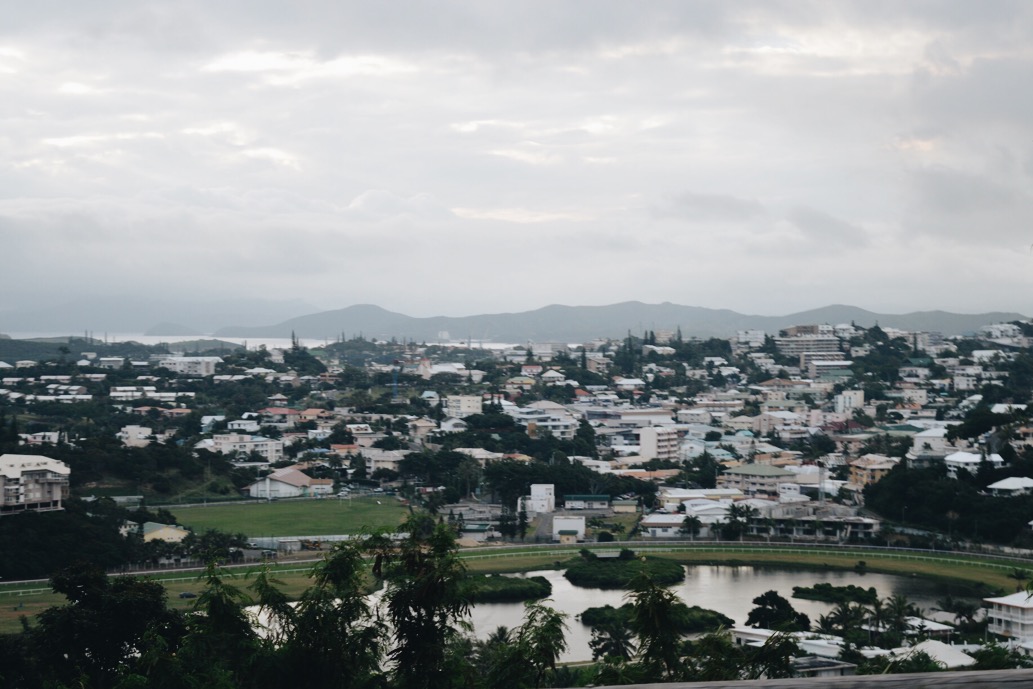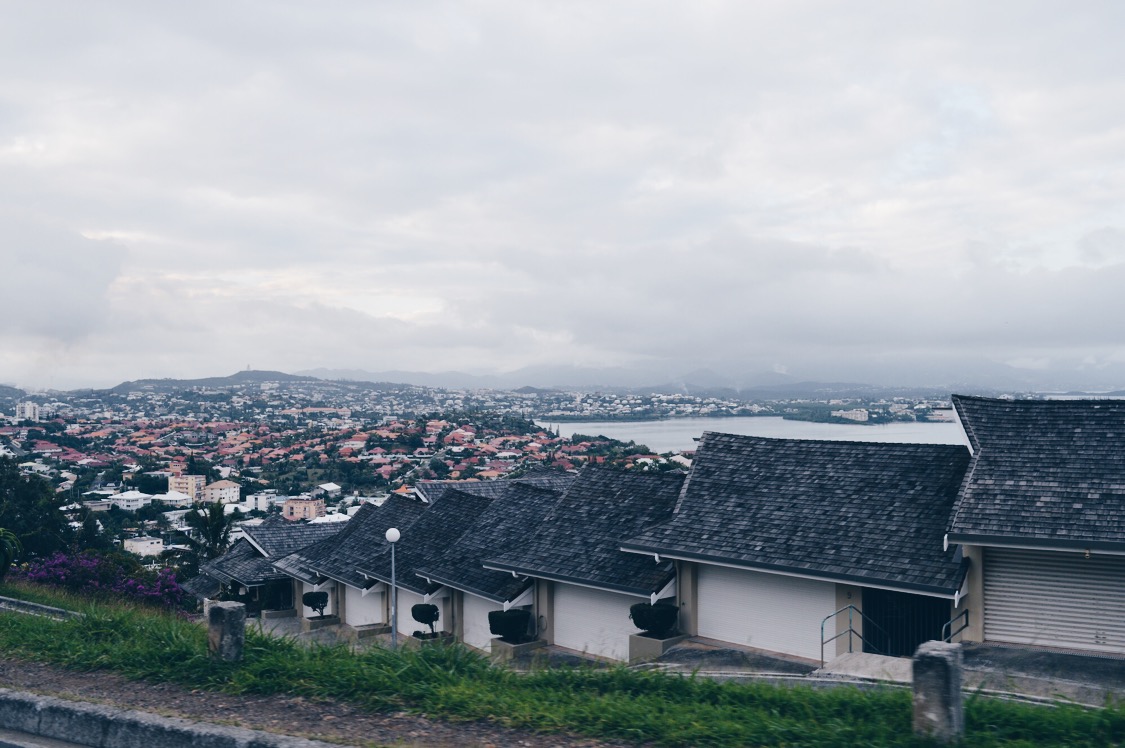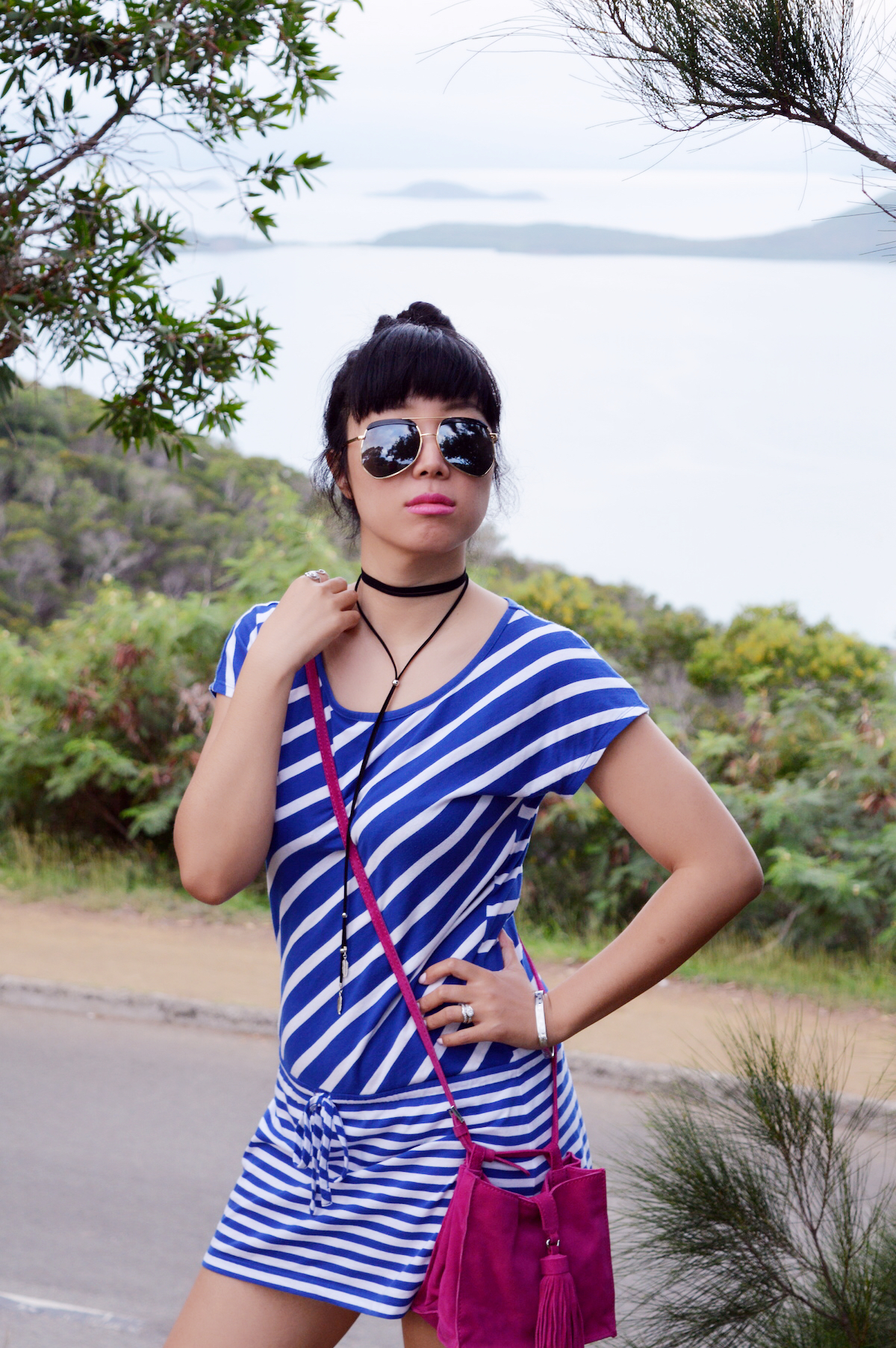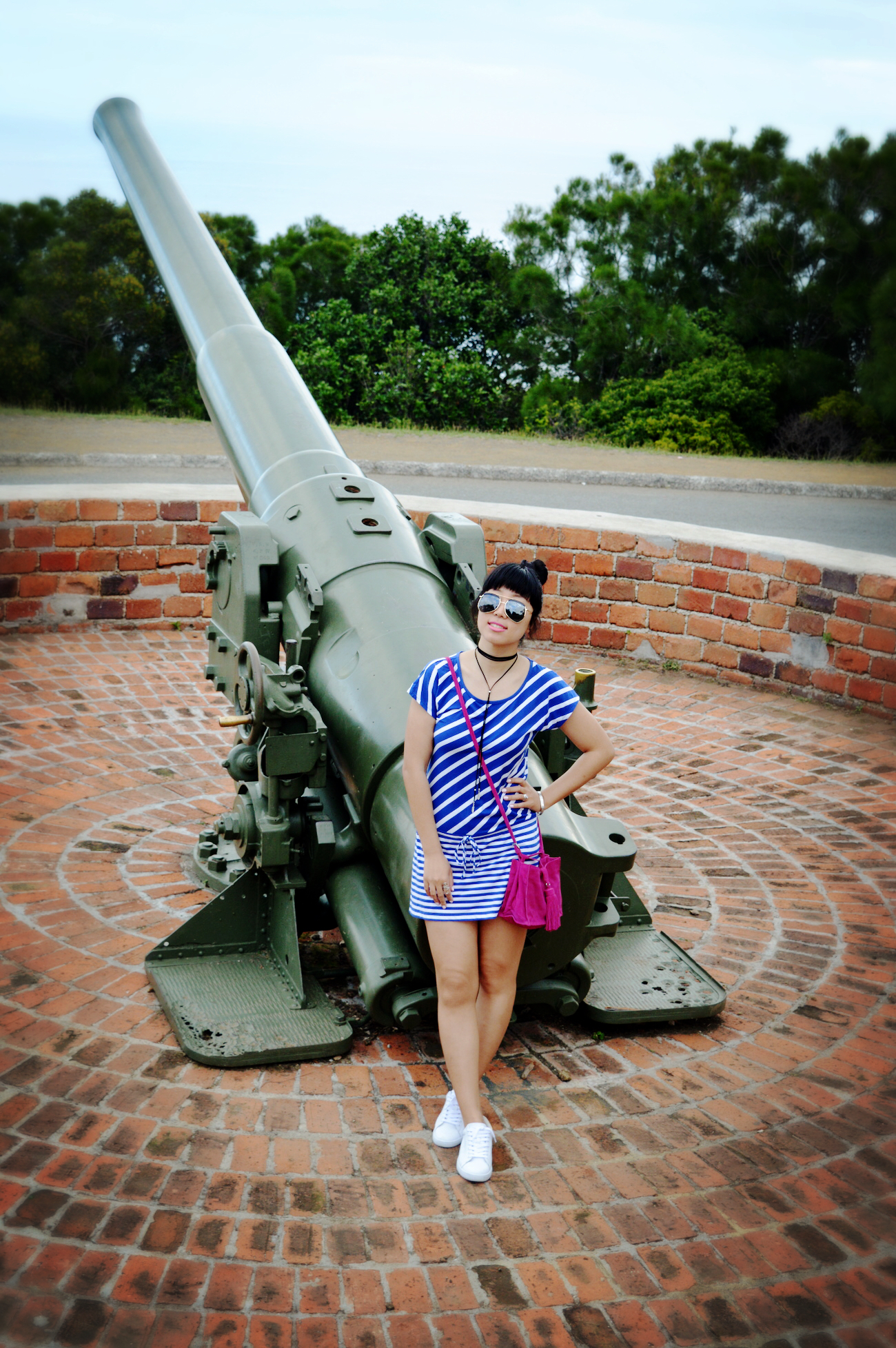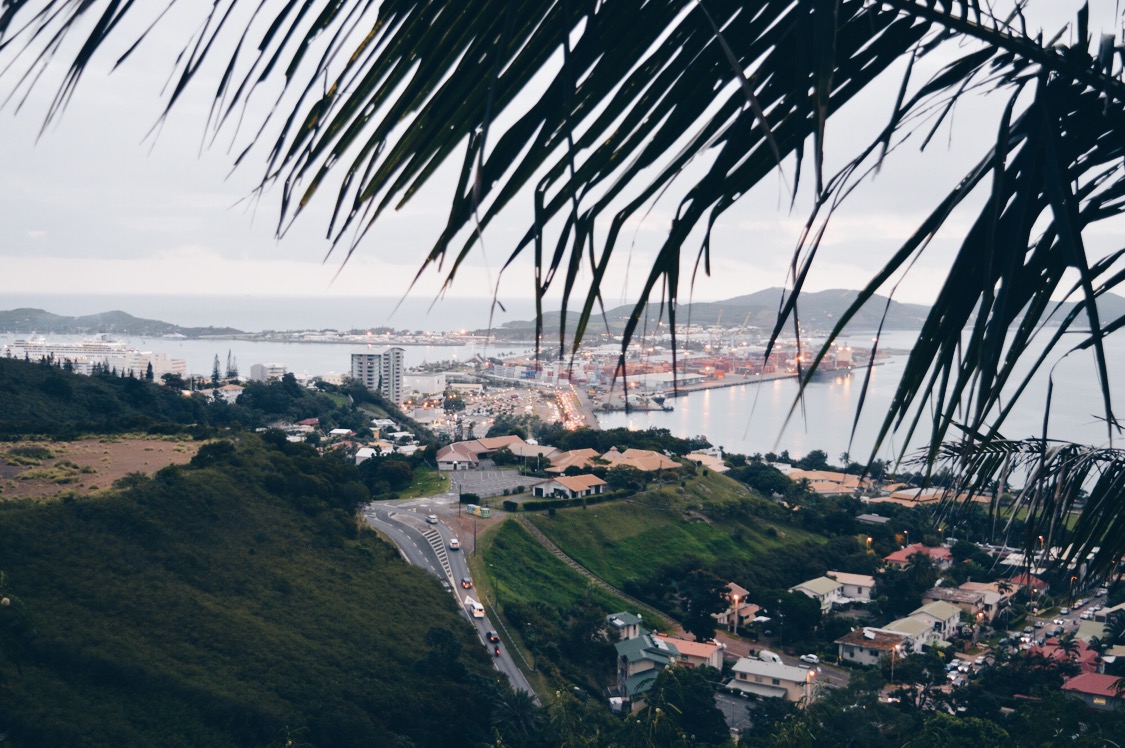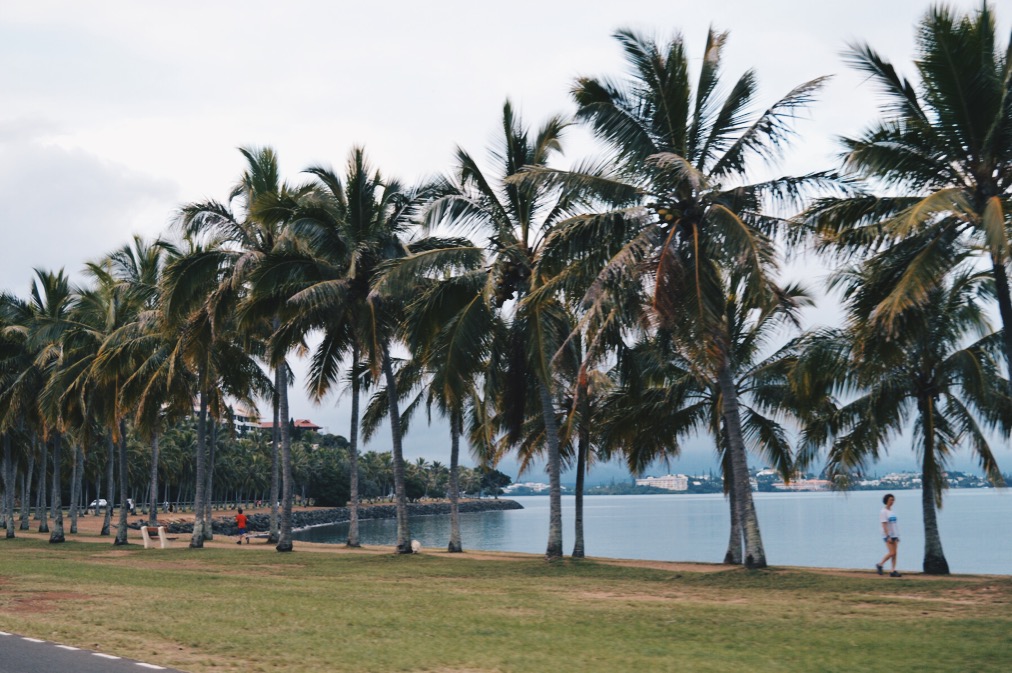 Exploring a new city is always exciting, and I love comfortable look when I'm on vacation, such as flat shoes, simple jewellers and wind prof hairstyle😝. Been living on the sea for a week, I started falling in love with this blue and white sailor dress which I use to dislike, white sneakers are the perfect match, plus a pair of my favourite airforce sunglasses. To enrich this look, I picked a pink leather bag with tassels, it was meant to stand out as a flower for a little sailor.
It was a short "date" with Noumea, which makes me feel that I should come back again and explore more, especially the mixed culture and unique lifestyle.
au revoir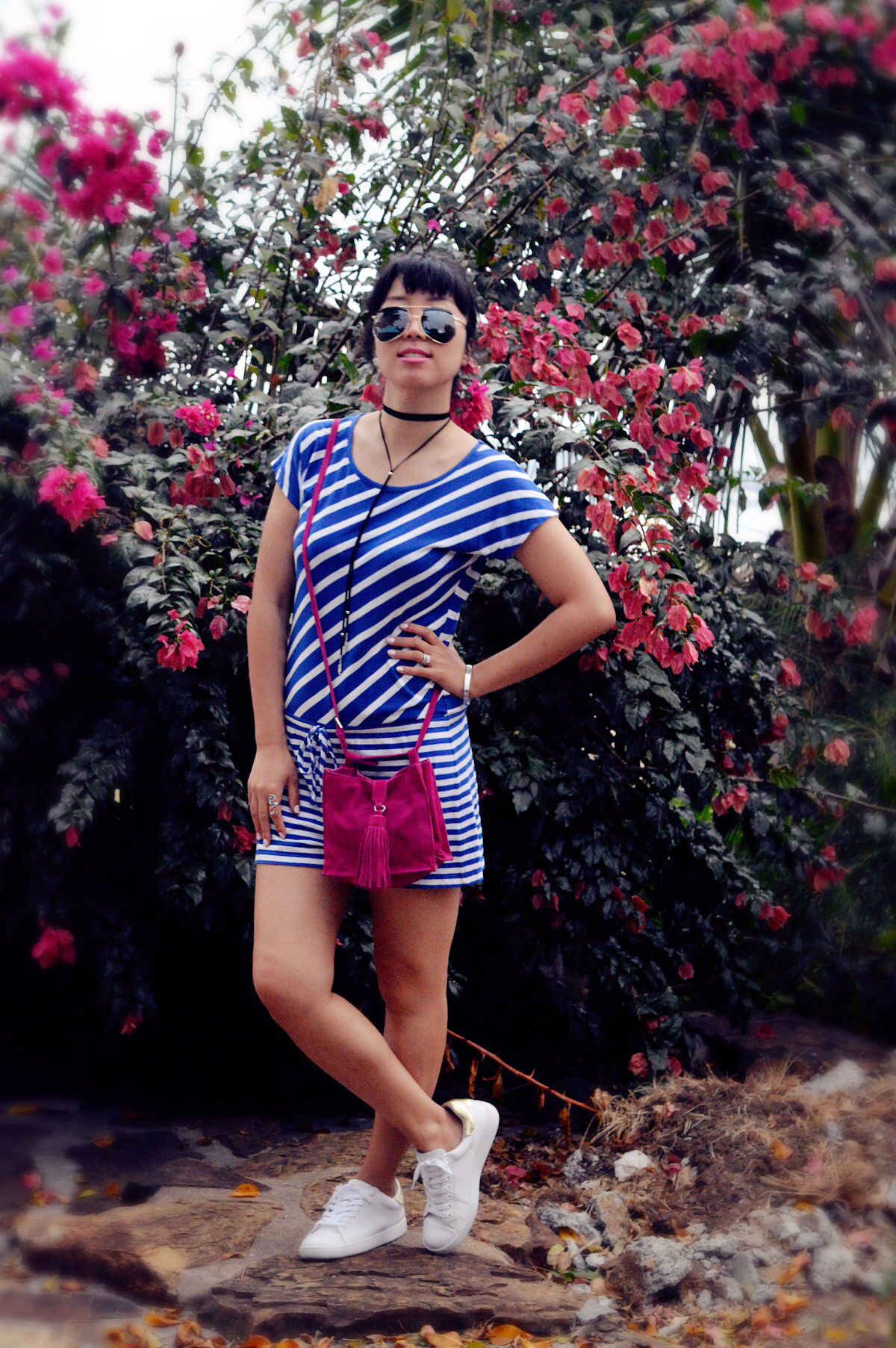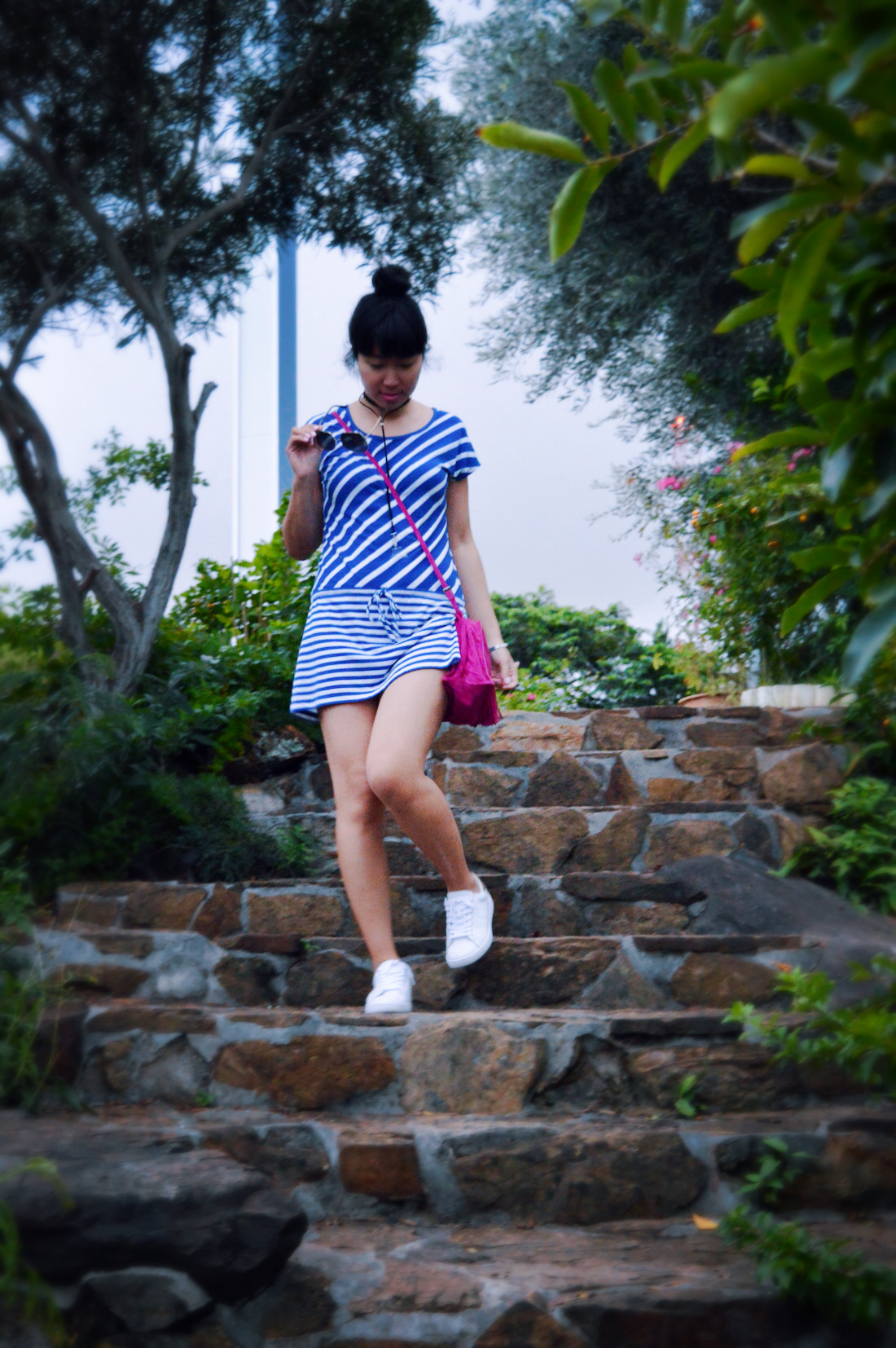 6