It is so natural that when we go shopping, we first look at those beautiful dresses and clothes, but hang on, today I want to ask you to pay more attention on the belts offering at the accessory areas of each store. If you don't have a lot of belts, it's time to spend some dollars for new belts. Here are 3 top reasons of why you need to invest in belts.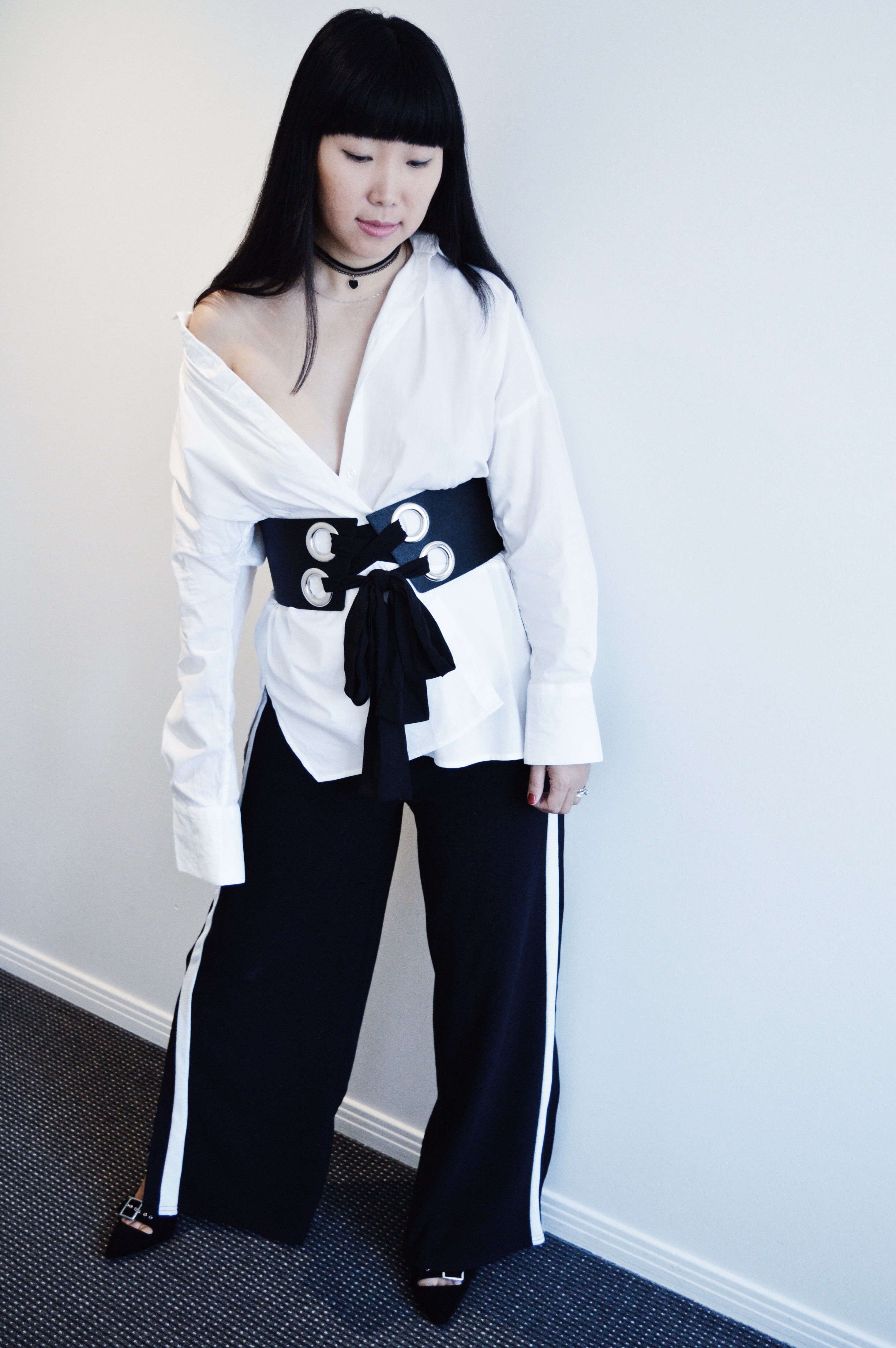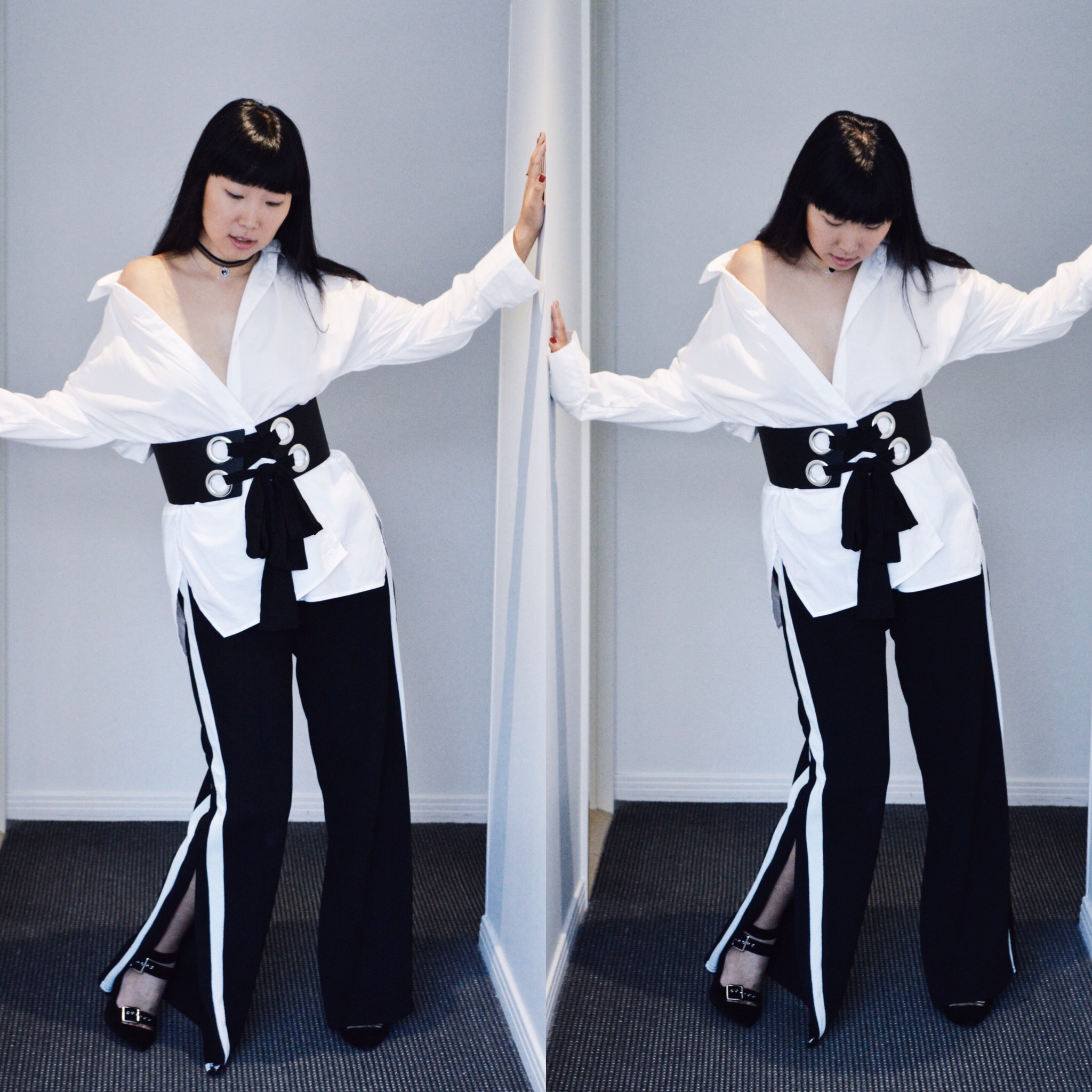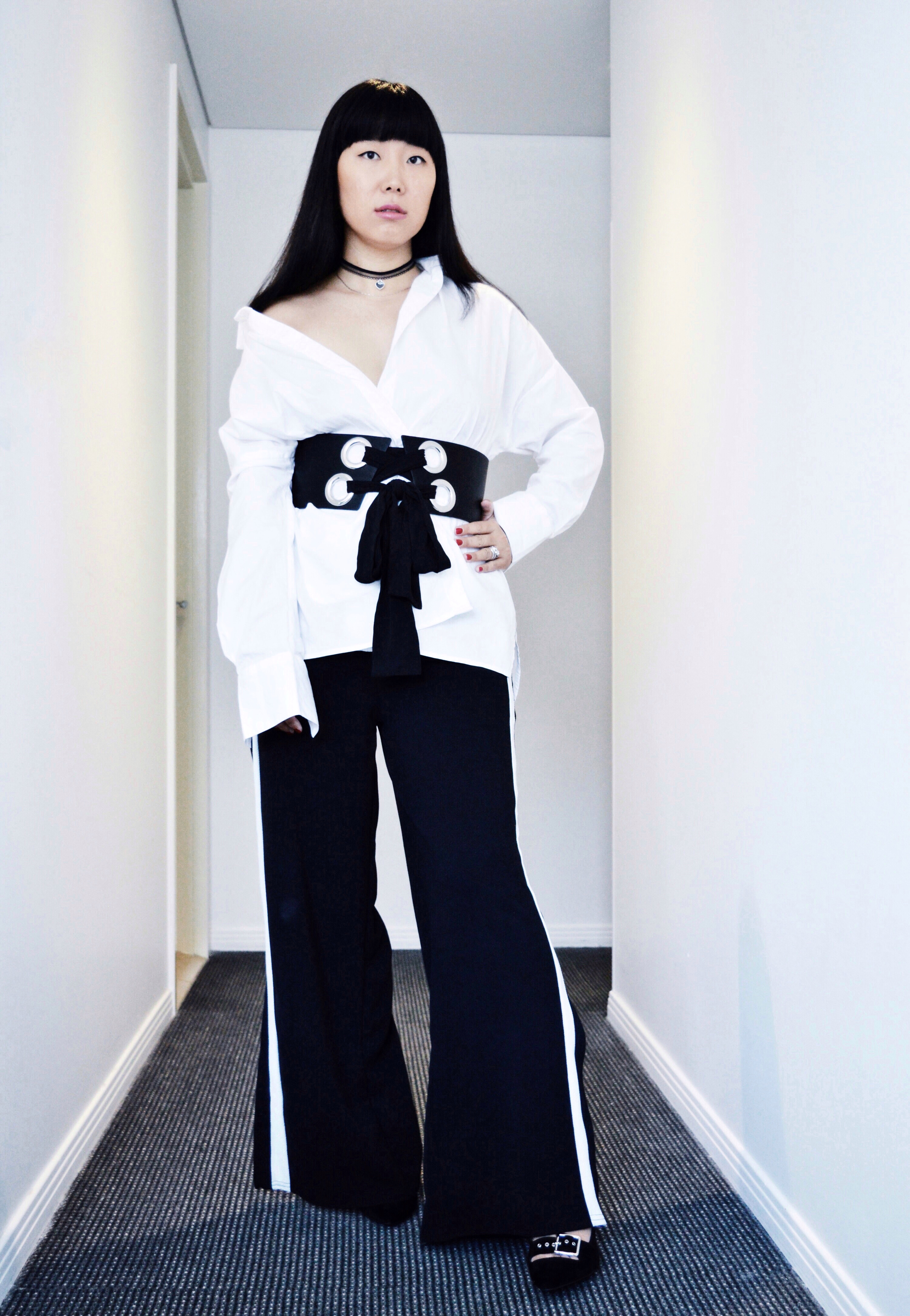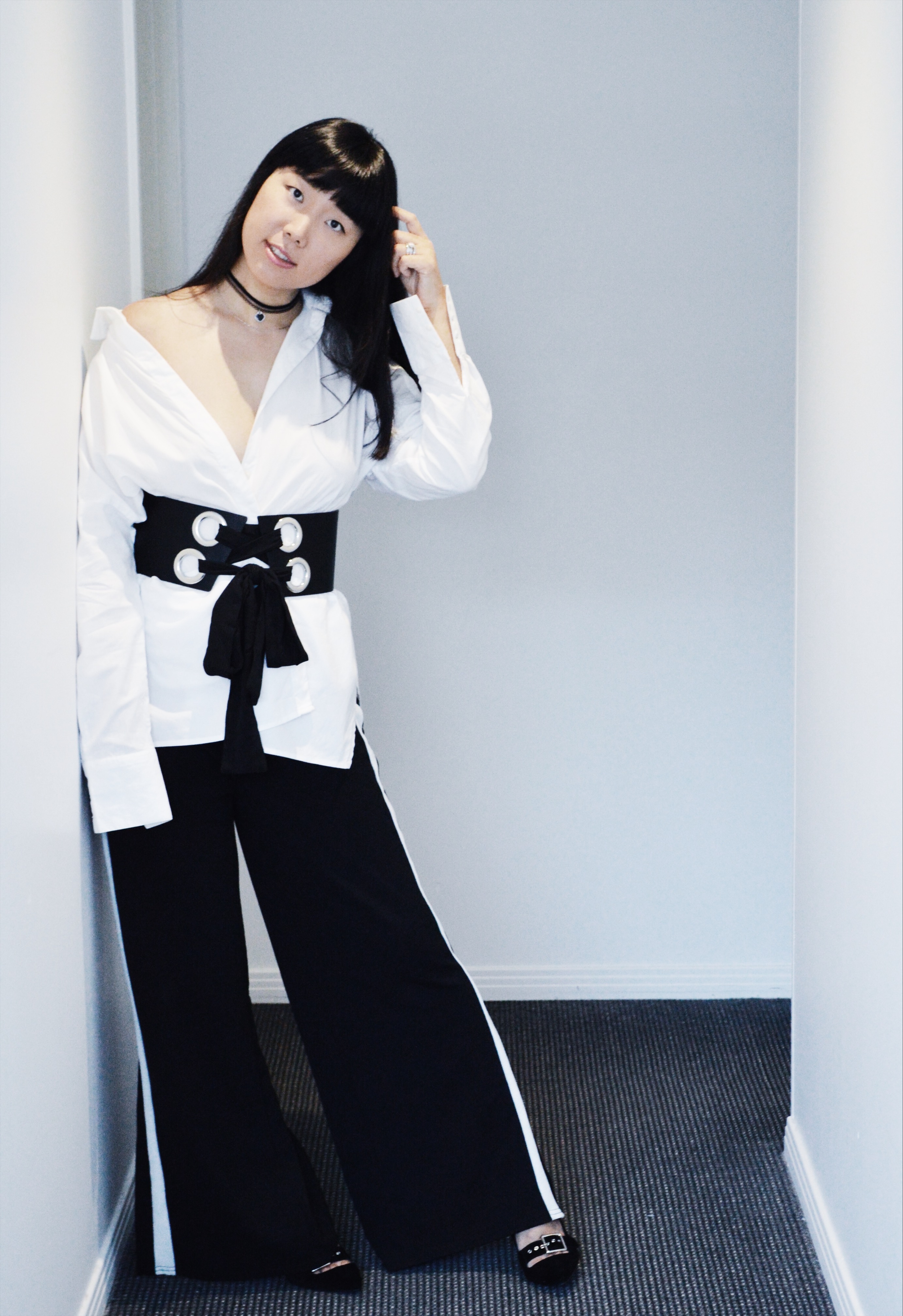 1.  A chunky belt can help hide your tummy
I have some post-baby fat on my tummy, wearing a big belt can take that away by shifting the focus on the details of the belt and the entire look, all my fat and big waist doesn't matter anymore.
2.  High waist belt can make your legs look longer
Putting your belt higher can help create a visual effect that makes your legs look longer than normal.
3.  Upgrade the entire look to the next level
If you think a white shirt and a black pants combo is a bit dull, put a dramatic belt on and take a second look, I am sure you will realise how magical it is.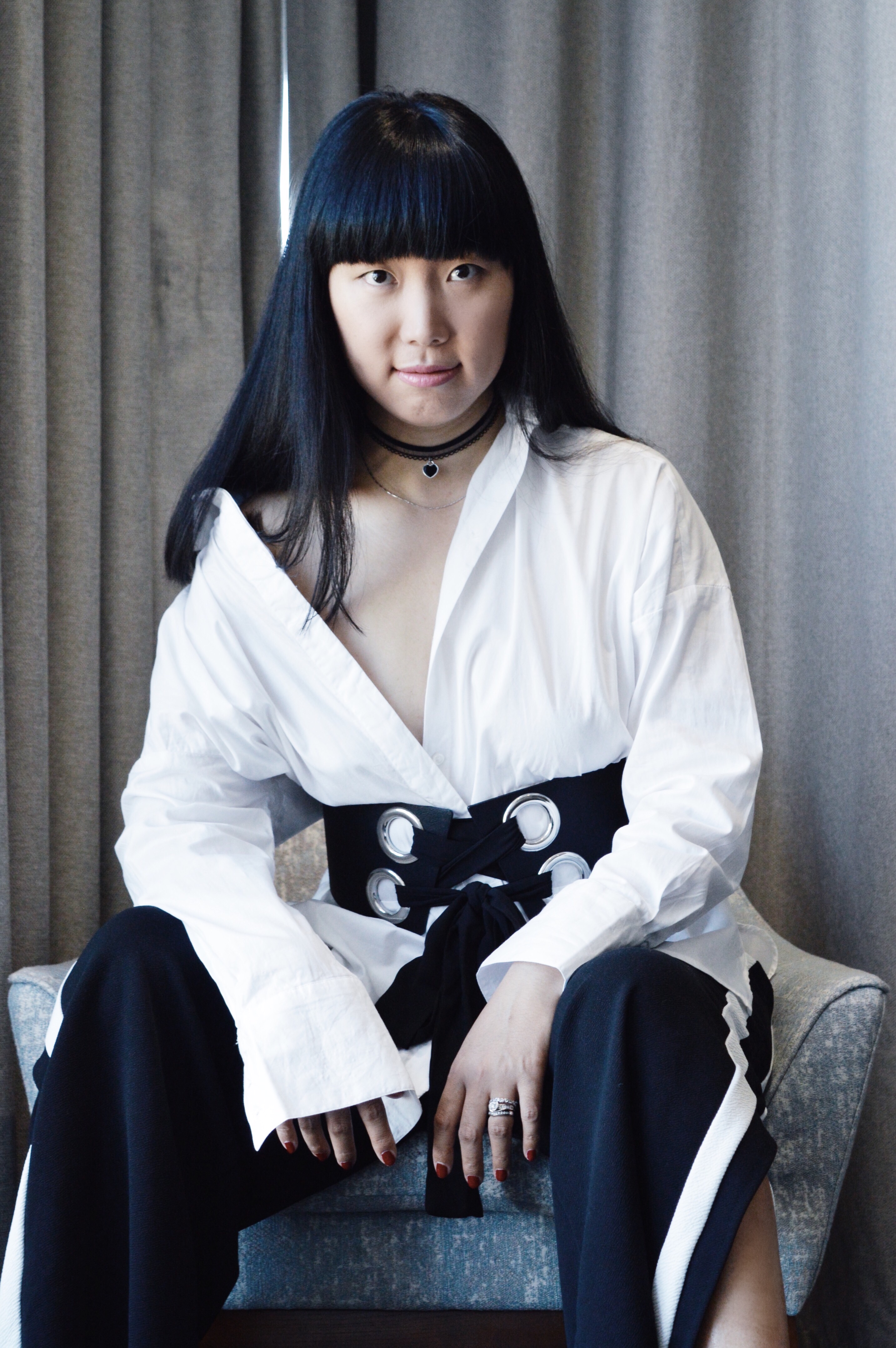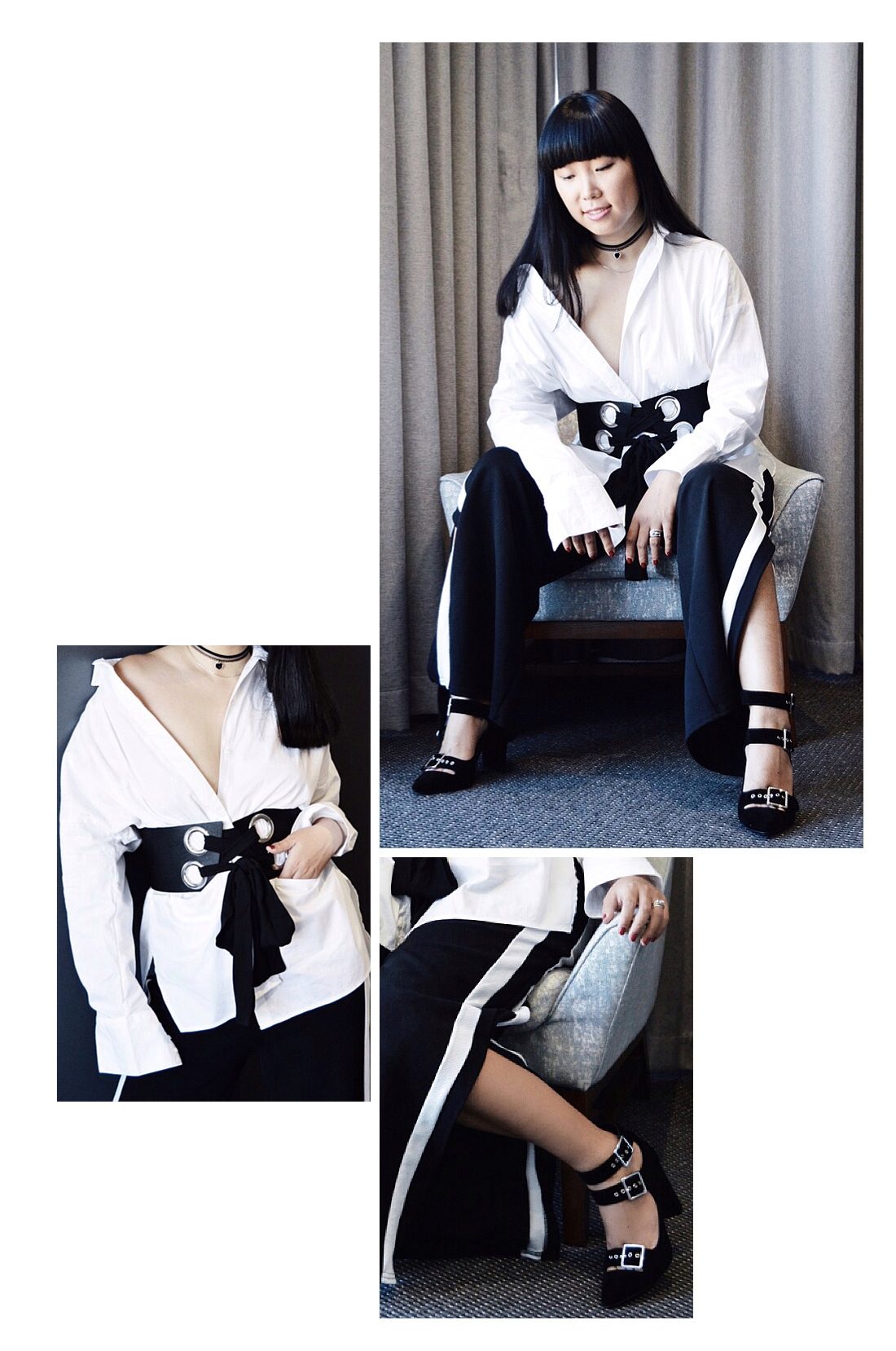 I have picked some stylish belts for you, if you want to lift up your daily looks, check them out below:
Pull&bear Corset Belt • Pull&Bear •
Asos Ribbon Elastic Corset Waist • Asos •
New Look Fabric Corset Belt • New Look •
boohoo Helena All Over Lace Corset Belt black • Boohoo •
FRAME Lace-up Calf Hair Belt • Frame •
Retro Luxe London Exclusive Lace Up Corset Belt In Leather •
Asos Leather Lace Up Front Corset Belt • Asos •
New Look Lace Corset Waist Belt • New Look •
boohoo Aimee Studded Lace Up Corset Belt black • Boohoo •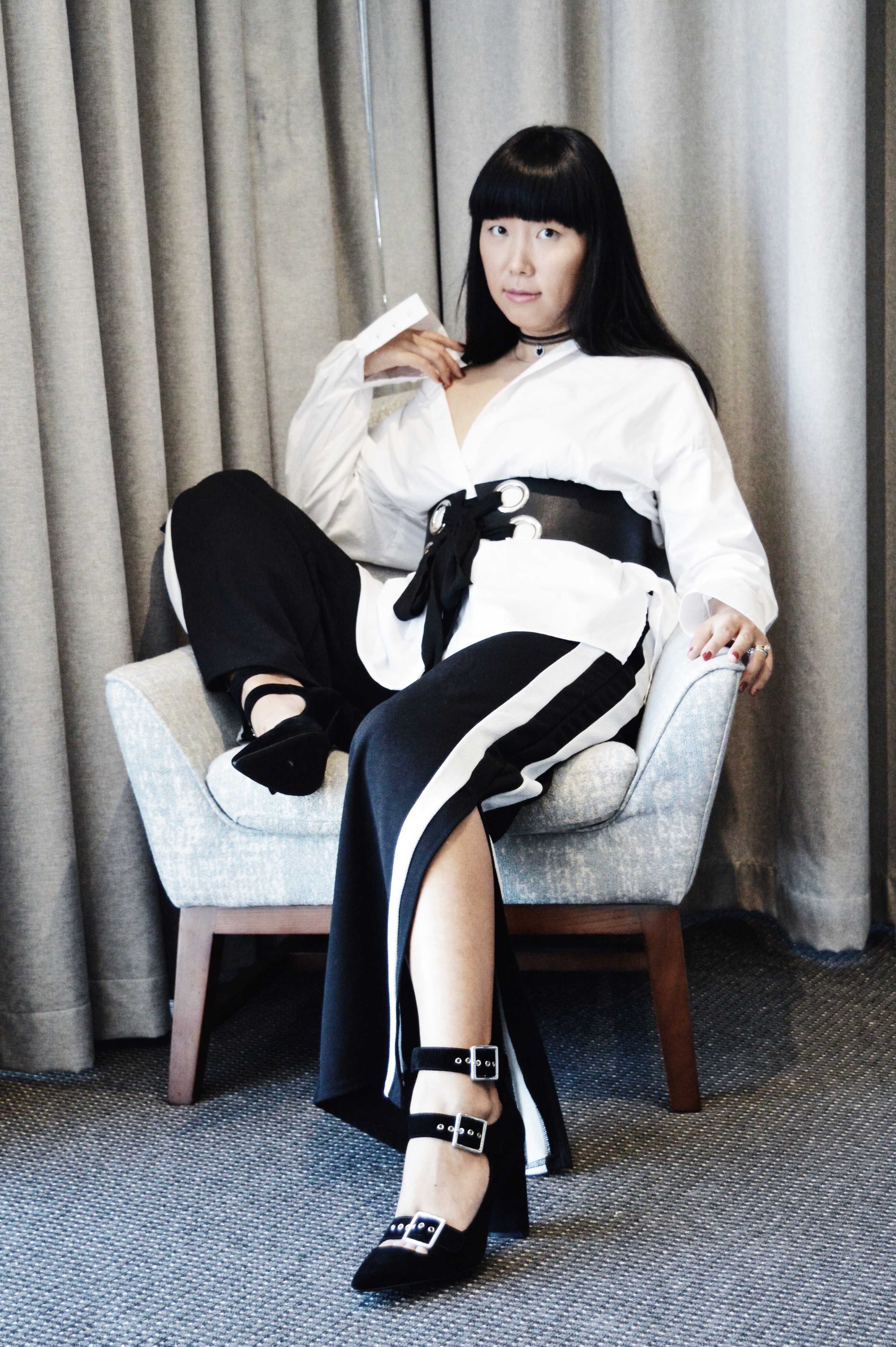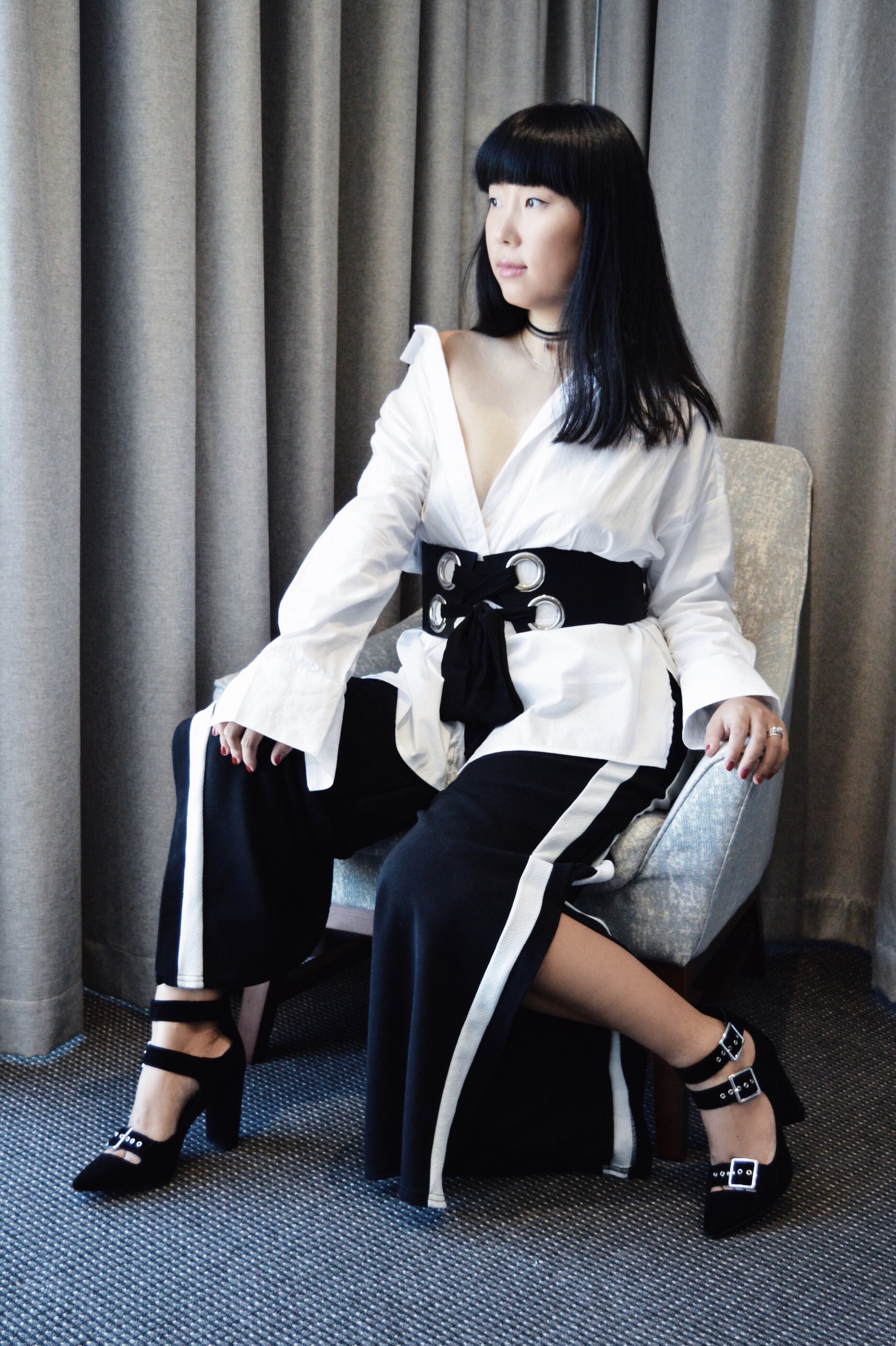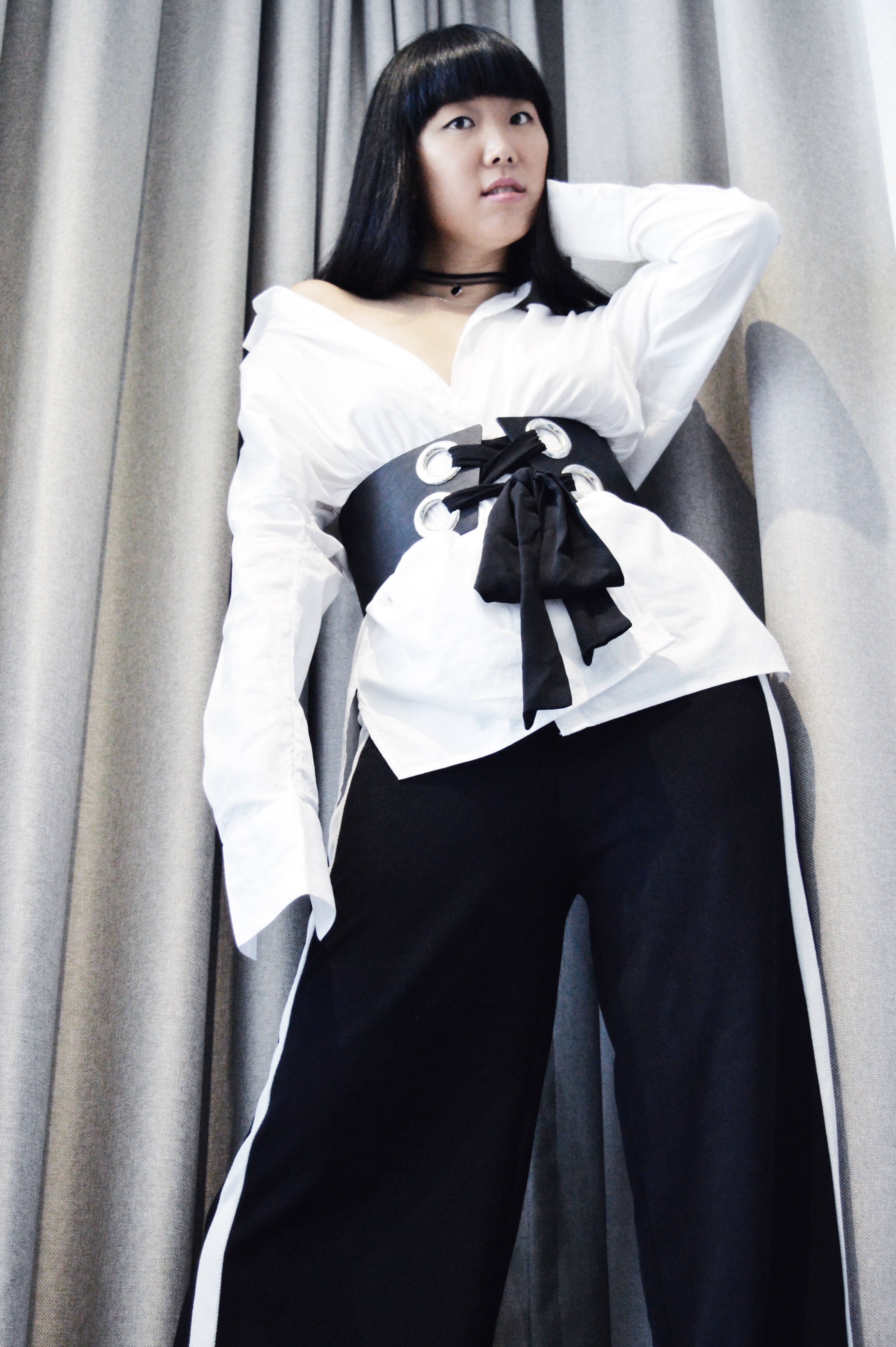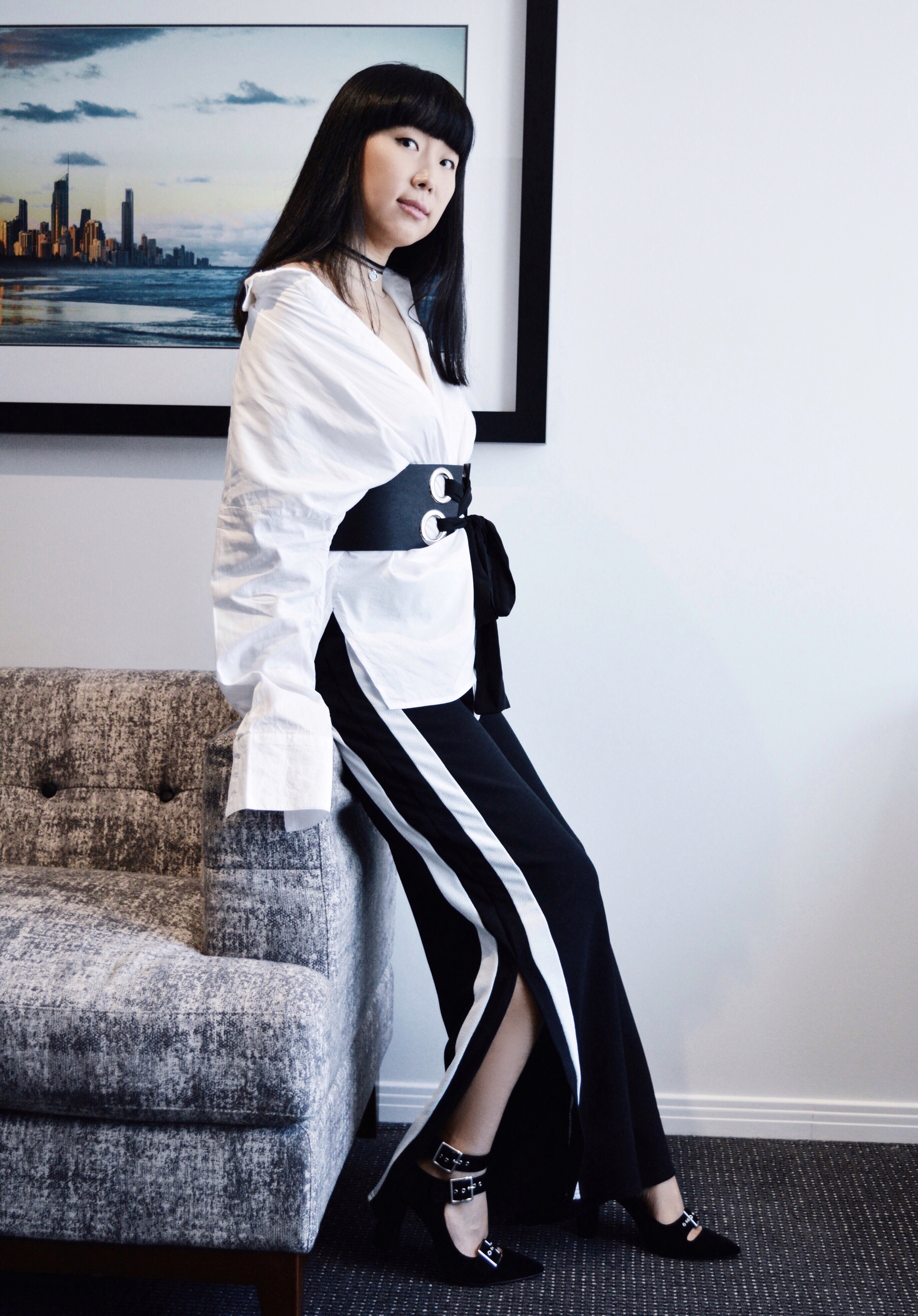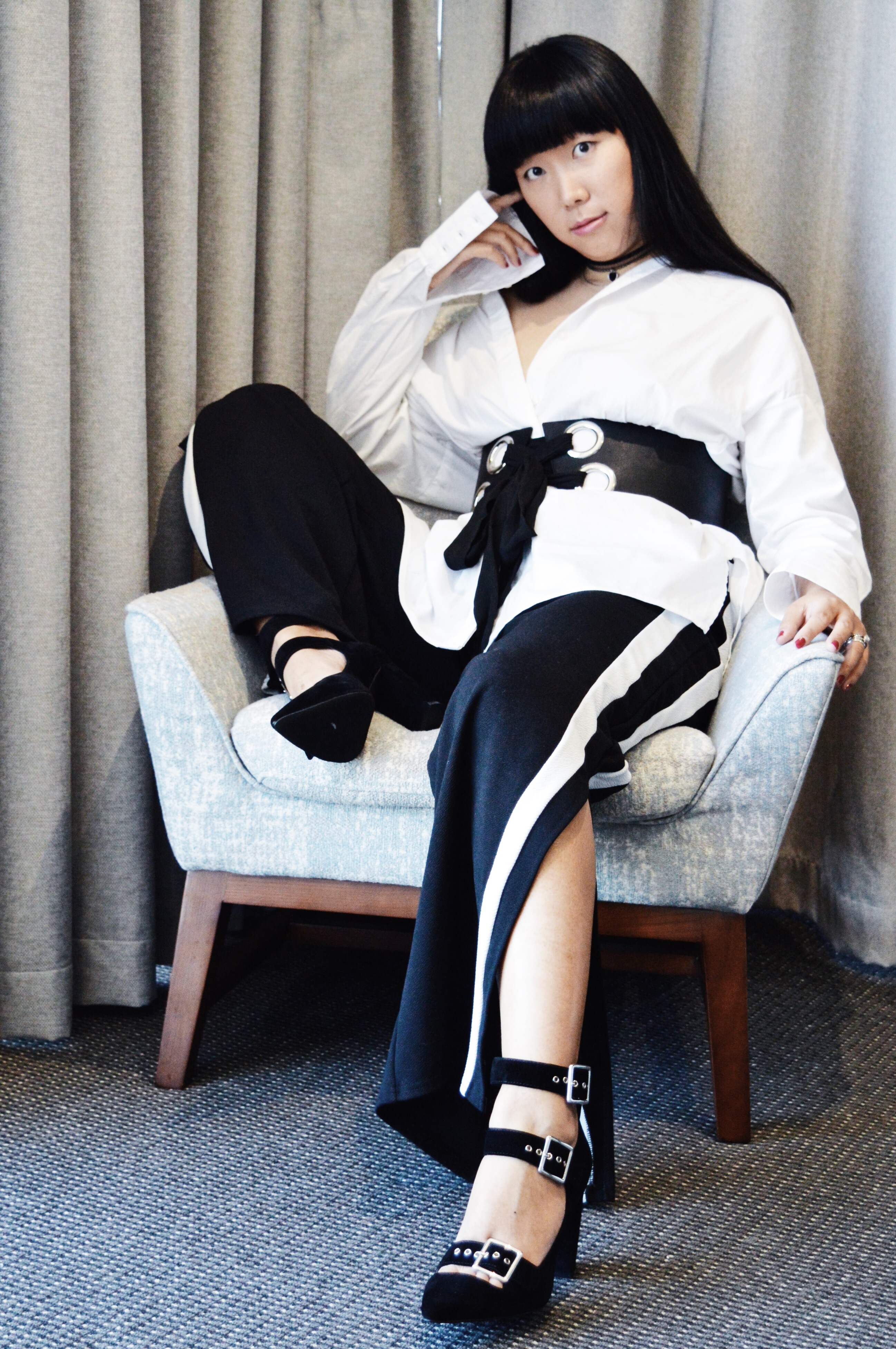 White shirt from ASOS, get similar below:
Equipment Arlette Cotton-poplin Shirt • Equipment •
Bassike Oversized Cotton Shirt – White • Bassike •
Oversize Cotton Shirt • Mng •
Inwear Pure White Shirt • InWear •
Donna Karan Stretch-Cotton Long Shirt • Donna Karan •
Black pants from Missguided, get similar below:
ELLERY Lovedolls high-rise flared trousers • Ellery •
Prabal Gurung Flared Pants • Prabal Gurung •
Msgm Flared Logo Bands Techno Jersey Pants • MSGM •
Heels from Wittner shoes, get similar below:
VALENTINO Rockstud leather pumps • Valentino •
CHRISTIAN LOUBOUTIN Mistiroir 100mm leather pumps • Christian Louboutin •
Marion Parke Mitchell Pumps •
Monse Ankle Strap Pumps •
MICHAEL Michael Kors Alina Pumps • MICHAEL Michael Kors •
VALENTINO Studwrap leather pumps • Valentino •
GIVENCHY Stud-embellished leather pumps • Givenchy •
Read my previous blog to see how I style belt to upgrade my look
0